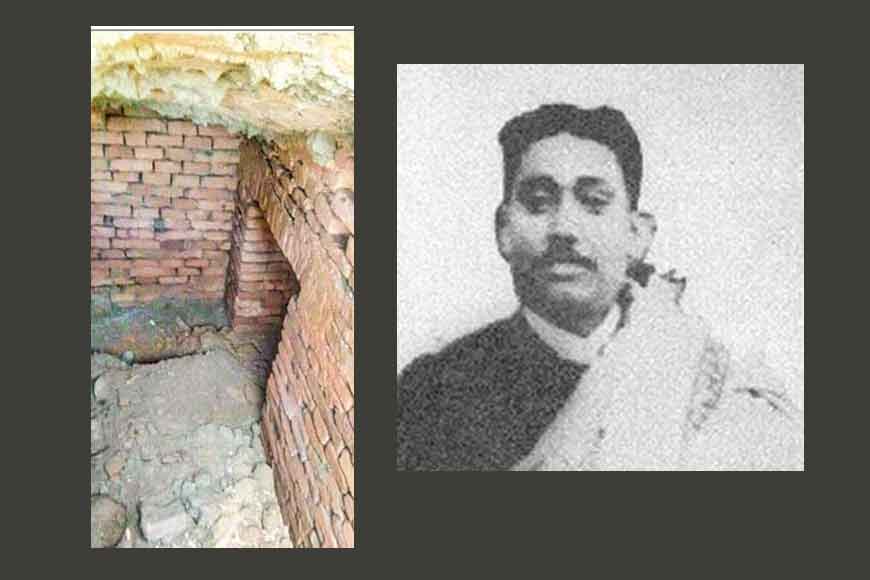 A secret tunnel has been unearthed under the historic Rajbari plot of Domjur, from where freedom fighter Rashbehari Bose had fled. What is however sad, is this Rajbari had been sold off and the man who bought it, started demolishing the whole structure when the labourers chanced upon this tunnel.
The Domjur Rajbari tunnel is almost 200-year-old and about 50 ft below the ground. In 1915, revolutionary Rashbehari Bose escaped to Japan to evade arrest by the then British government. As the workmen kept digging, they came across a 17-18 ft staircase at the lower end and also to a windowless room. The plaque with the mention of Rashbehari Bose is still there on the outer wall. May be that wall will be pulled down soon. This zamindar house belonged to Bose's sister, who was married to the royal family of Domjur.
While fleeing from British arrest, Rashbehari Bose stayed in this house and then fled to Japan from here in 1915, disguised as a servant. What is indeed surprising is why this building never got a heritage status and why no government ever tried to restore it.