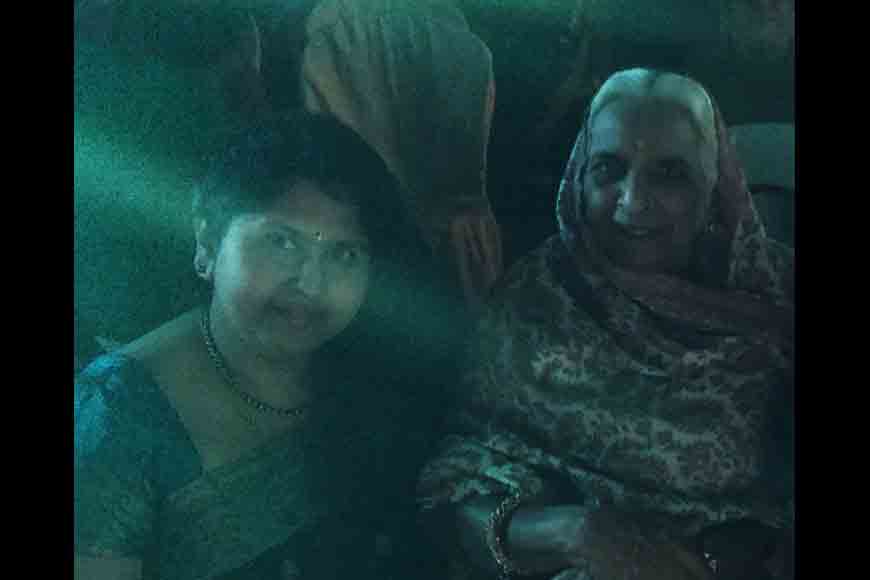 Padma Vibhushan Vidushi Girija Devi ji, the Queen of Thumri and lovingly addressed as Appaji, will remain a sublime experience of my lifetime. I am not qualified to talk about her supreme talent. Through my interactions with her, I can only express what an affectionate and majestic human being she was. In spite of being the epitome of Indian classical music, I was spellbound by her down-to-earth nature and the openness of embracing each and every individual she met as her own loved one.
It was my fortune that I met her in context of a Hindustani Classical Music Festival in Kolkata, organised by the performing arts organisation SUR, of which I am a board member and creative writer. Appaji was one of the pioneers of this organisation. I can still recollect the memories of my first meeting with her only a few years ago - how the aura was filled with piousness and divinity only by her presence. I was having goosebumps all over me. I touched her feet for blessings. She touched my head and cupped my face with her wrinkled hands. She smiled at me and read my entire personality at once with her old yet intense and experienced eyes.
I was etched in her memory till the last time I met her, a few years later. She instantly recognised me. And that gesture coming from a person of such a great stature was so much humbling on its own. I was awestruck by the sharpness of her memory, even at that age! Such humans will never be born again, let alone the musician in her. After meeting her I have realised practicing and pursuit of knowledge really enlightens one as a human being. Her demise is not only an irreparable loss to Indian music, for me personally it is like losing a doting and benevolent senior family member. Her scintillating voice and her graciousness will always remain a coherent part of my life. And not to mention the humble and loving stalwart who remembered and recognised all.