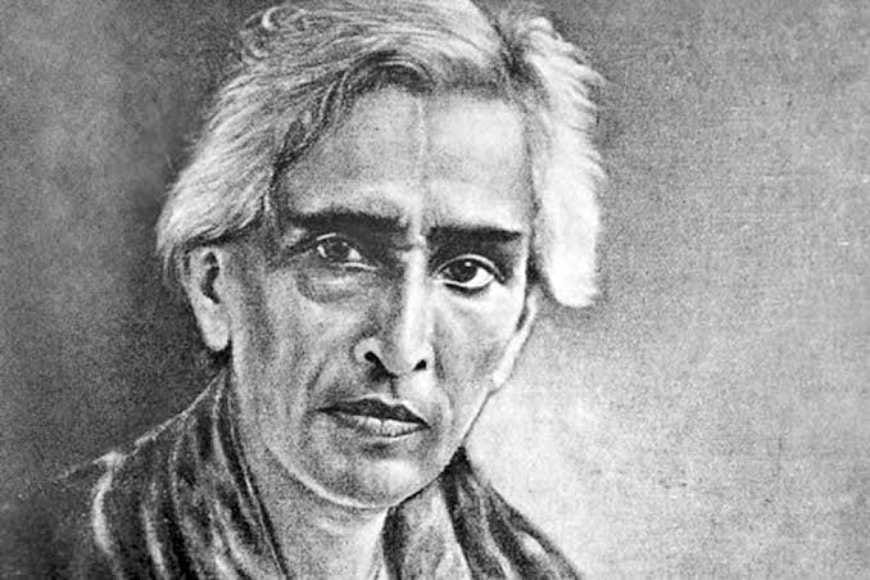 Arguably "the most popular, translated, and adapted Indian author of all time". In a nutshell, that is the sentence most online biographies use to describe Sarat Chandra Chattopadhyay.
It is easy to see why. To take just one example, the Internet Movie Database (IMDB) lists over 80 Indian film adaptations of Sarat Chandra's works, going as far back as 1922. So that's a century of adaptations right there. In 'A History of Indian Literature 1911-1956: Struggle for Freedom: Triumph and Tragedy' (1995), Jainendra Kumar asks, "Sarat Chandra was a writer in Bengali; but where is that Indian language in which he did not become the most popular when he reached it?"
And yet, to think that such vast and timeless popularity could so easily have been lost. Because of a nearly 15-year gap in his writing career which convinced him that he could never, after all, become a writer. This was in 1913, just 25 years before his death at the age of 61 on January 16, 1938. Which means he was 36 when he revived his career as a writer, and may perhaps be excused for thinking that his most productive years were behind him.
Needless to add, the super-long hiatus makes his eventual output and unending popularity even more remarkable. But why the hiatus at all?
The answer takes us back to 1895, the year he lost his mother Bhuvanmohini. His father Matilal Chattopadhyay, having battled poverty all his life and been forced to depend on his in-laws for survival, finally left his matrimonial home and found shelter in the Khanjarpur area of Bhagalpur. Hampered by domestic instability and his deep love of writing and literature, the 19-year-old Sarat did poorly in his FA exams, and decided to give up academics altogether.
Intent on becoming a full-time writer, he set up a literary society called Kunri Sahityik (budding litterateurs), and began publishing a literary magazine titled 'Chhaya'. But the young man soon discovered that writing would not earn him an adequate livelihood, which caused him to find a job on the estate of zamindar Shibshankar Sau, but his inability to keep the job led to furious altercations with his father, and he left home as the first step of what was to become a long career as a vagabond.
His wanderings took him to Muzaffarpur, where a chance encounter with Pramathanath Bhattacharya of the famed 'Bharatbarsha' magazine led to the publication of one work after another, such as 'Anupamar Prem', 'Bardidi', and 'Chandranath'. But a potentially flourishing career was cut short when the young writer returned to Khanjarpur in 1903 following news of his father's death.
This also led him to realise that he now needed to earn a 'serious' living, which brought him to his maternal uncle Upendranath Gangopadhyay in Kolkata, and then took him to Rangoon because the Rs 30 he was earning working for his other uncle Lalmohan as a court clerk was not making him happy.
The shift to Rangoon happened in 1903, when Sarat Chandra was 27. He had long stopped writing, and life in Rangoon was both comfortable and stable thanks to wealthy relatives. But once these relatives decided to relocate to Kolkata, Sarat was once again left adrift and jobless.
He was married by now, and decided to give writing another try at the invitation of a few literary acquaintances, not least because he needed an additional income. Which is how he found himself writing again, in 1913. And his already completed works began to be published after a gap of nearly 15 years.
This was the start of an incredible journey. When 'Charitraheen' was first published in 1917, the first day saw around 450 copies sold, unprecedented for any contemporary author. He himself broke the record with 'Pather Dabi' in 1926, when its first edition of 5,000 copies sold out within a week. The novel had initially been serialised in 'Bangabani', and was banned in 1921 by the British government for its alleged anti-government narrative and approach.
Sarat Chandra's legendary literary career has been widely written and spoken about, so we need not go into the details here. However, one does have providence to thank for bringing his career back from the brink of the obscurity it could so easily have sunk into.