How a Bengali couple's utmost care helped Rahul Sheikh become the Bengal team glory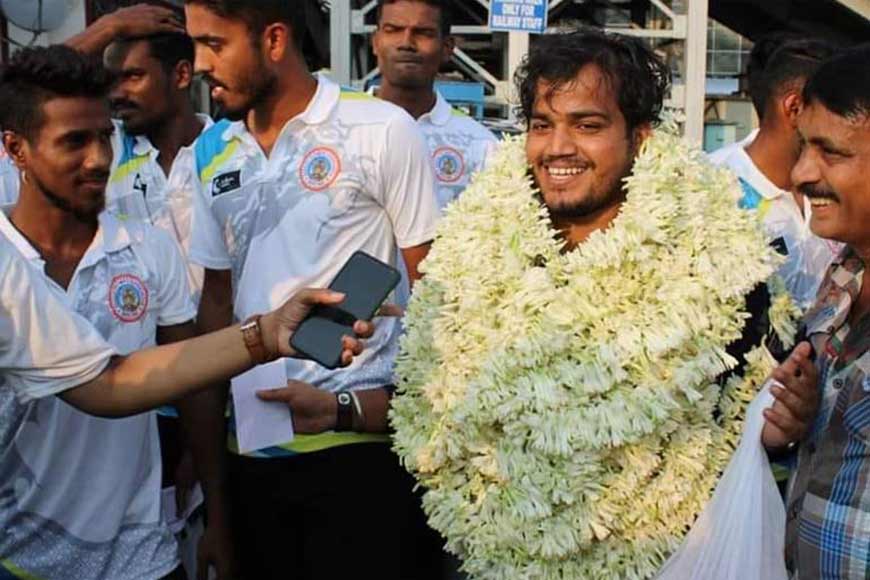 In this concluding part, GB brings the tale of state football team manager Rahul Sheikh and his incredible fight to help Bengal Football Team reach the top. Born in a nameless village on Bengal's border, Sheikh rose to stardom by sheer hard work and courage. His story will influence and inspire hundreds of youths out there trying to script their success stories
On the Bangladesh part on the other side of Padma River are vast stretches of pastures, and farmers brought their livestock there for feeding. Little Rahul and his mother often sneaked in to collect cow dung that was later made into cow dung cakes (which is used as fuel), and sell it in the local market for some extra cash. Rahul's mother also worked as a helping hand in the fields, harvesting jute plants.
Rahul's maternal uncles were expert masons, who headed for Liluah, Howrah to work at a doctor's house that was being built. Little Rahul, then barely 11 years old, accompanied them to help and pick up the tricks of the trade first-hand. This was the first time that he had came so far from his native village. He was dumbfounded when he saw Kolkata for the first time. One day, as usual he was working since early morning, diligently carrying heavy loads of bricks or sand and cement mixture on his head and reaching them to the masons. The doctor and his wife were at the site supervising the work and they both felt pity for the young boy. They called him and asked why he was working at such a young age instead of going to school. Having heard rahul's story, the couple instantly decided to step in to provide a better life for the boy. Their decision transformed Rahul's life permanently.
Dr. Pradip Kumar Roy and his wife Rupa Roy took Rahul under their wings. They could have easily skirted their responsibility by donating some cash to the boy but the couple decided to educate the boy. After accommodating him in their house as their own child, Dr Roy admitted Rahul to Liluah Khemka High School. By now Rahul had found his life's anchor in his newly-found Kaku and Kakima (uncle and aunt) who were his loving and caring guardians. Dr Roy would be busy every day from morning till late evening, attending to patients at his chamber but after he returned home, he made it a point to sit with Rahul and help him with his studies after dinner. 'Kakima' would prepare his lunch box every day before he left for school.
During Durga Puja 'Kakima' gifted him new clothes and only then did Rahul realize the concept of different religions and their festivals. Every year, when he went back home during Eid, 'Kakima' would send new clothes and gifts for his mother and sisters as well. The society is polarized along religious lines and people and organizations with vested interests have been instigating communalism in the society for ages. Amid such a toxic environment, the silent kinship between the Roys' and Rahul Sheikh's family is an eye-opener and a reminder of the sumpremacy of humanity.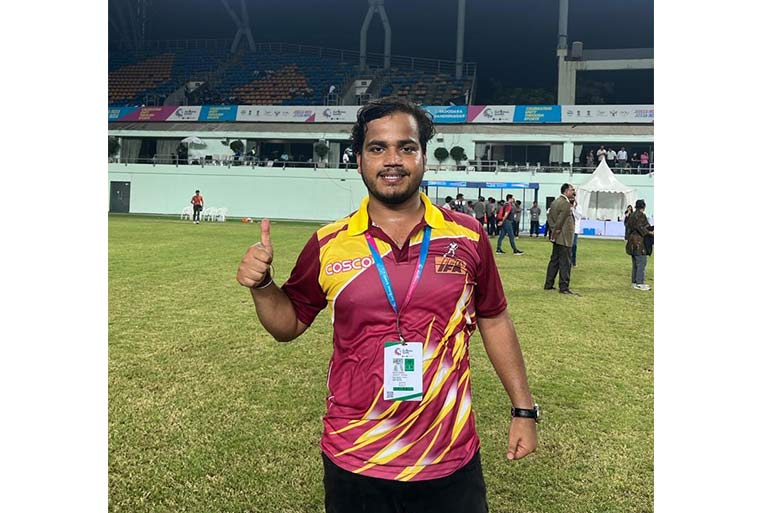 Rahul would observe day-long 'Roza' for the entire month of Ramzan and Kakima would get up in the early morning to prepare 'Sehri' (pre-fast meal before sunrise) for him. In the evenings, Iftar (meals after sunset) would be served to him on time every day. The Roy family has been organizing Satyanarayan puja at their house annually for ages. Now Rahul has taken up the responsibility to arrange everything for the puja. Not only does he fulfil other requirements of the puja, but also distributes the 'prasad' to all guests and neighbours.

Dr Roy watches football though his wife had never watched the game before; but ever since Rahul's association with football began, she became a fan of the game. When Rahul was working as the assistant manager of the Bengal team during Santosh Trophy, 'Kakima' would watch all the matches diligently on television. When Bengal lost in the final and players were shown weeping inconsolably, she called up Rahul in his hotel room and consoled him, assuring him a win next time. Her words were prophetic indeed. The very next year, Bengal won the Gold medal at the recently concluded 36th edition of National Games in Gujarat.
When Rahul joined the Bengal team as manager for the national games, the Roys' were elated to see Rahul sitting in the dugout and informed all their acquaintances about their son's achievements. Rahul completed his Master's degree in Sports Management from Calcutta University and moved on to his favourite sport, football. The boy who once worked as a helper, carrying bricks and cement on his tender head, is now a successful football team manager. With success, has come fame and fortune. His contribution to his team's success has been acknowledged and he is reaching out for higher glory and stardom. He is a shining example of prospering amid adversity.