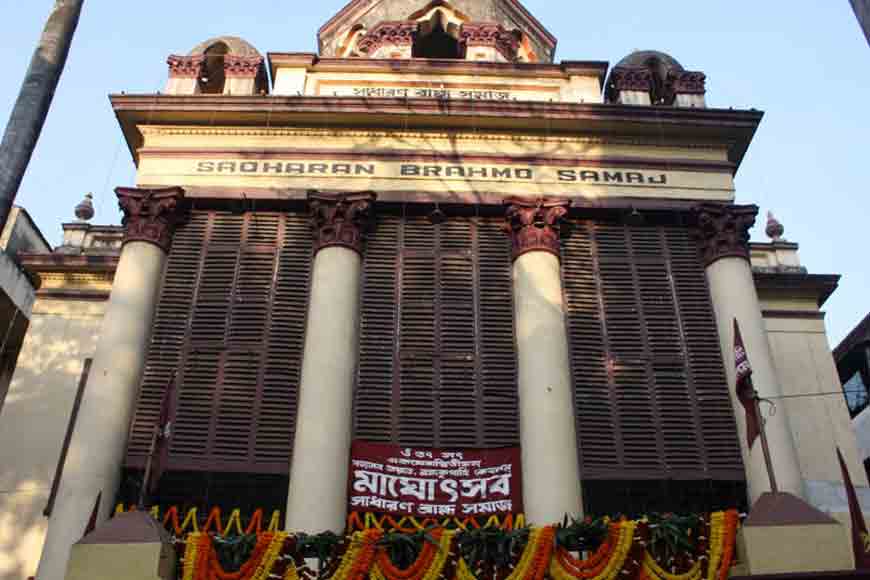 Supriya Roy married to Sarala Roy's family, is an educationist and ex-teacher, Modern High School, Kolkata
Despite being part of a Brahmo family, I could never think of not being part of Saraswati Puja rituals. My childhood was spent in Giridih and I have some of the best memories of the place. My maternal grandmother was a wonderful lady, she was a devout Brahmos. In those days, Giridih was home to many Brahmo families. I used to be invited often to neighbourhood Saraswati pujas and happily attended. I was never barred from attending Hindu rituals.
When I stayed in Ballygunge Place, I would hop from one house to another to participate in the pujas. From preparing the sandal paste to gathering flowers, I would be part of all rituals. Though my mother was a practicing Brahmo, she was very liberal. Then we moved to the post neighbourhood of New Alipur. I was never allowed to mix with boys, though my mother was convent educated, she was very strict. Hence in our days, Saraswati Puja was not a Valentine's Day for us. Once a boy from the neighbourhood had dared to look at our verandah and my mother had hit him with a flower pot! After that, no boy ever dared to come near our house.
Despite being a Brahmo, I enjoyed Saraswati Puja to the hilt, though I did not know the details of the rituals. Incidentally Saraswati Puja and Brahmo's Maghotsav usually coincide. During one such Maghotsav, I met my husband. I was then only 13 years old.