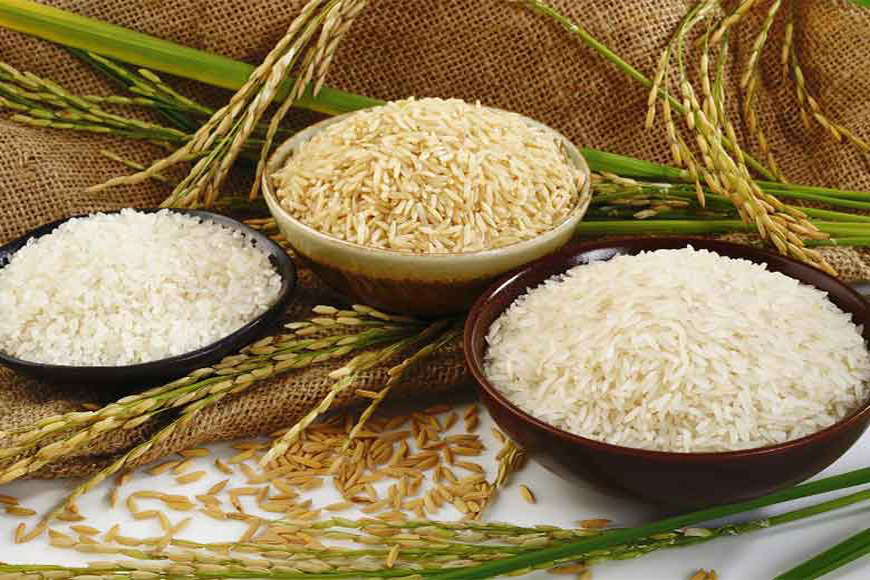 Have you ever heard of paddy breeds called Dui Satin (two wives of a polygamous man) or Teen Satin? They look like two pods of fine brown rice lying next to each other, just like two wives in conversation. Places like Mathurapur in South 24-Parganas have been cultivating these lost varieties of paddy, as farmers know these rice varieties have specific nutritional value serving their family diet on a scientific graph.
Before the cultivation of Aman rice begins in the month of Asharh (sown in the rainy season between July-August), these plant saplings are sown in the wet, loamy soil. No fertilizer or pesticides are required. No extra water is needed. After five months, the crop is ready for harvest. Dui Satin rice is fluffy and light like cotton and takes time to digest. So, one doesn't feel hungry after a full meal for a long time. This variety called Dui Satin, in South 24-Parganas is known as Jugal in Birbhum and Luv-Kush in Bankura.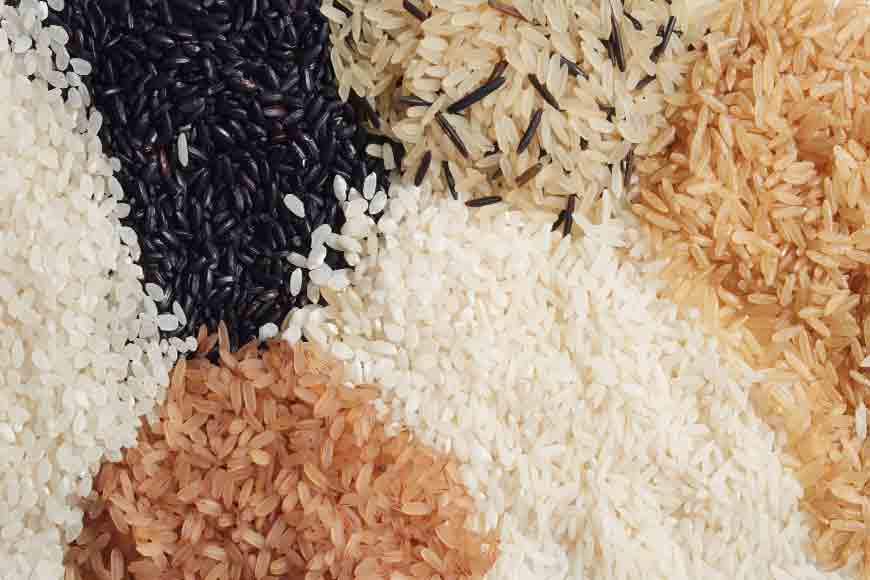 In Bankura, this variety is grown on higher altitude farmlands and tastes a little different. In Birbhum, its red colour is a shade darker though it tastes the same. Teen Satin meanwhile is more high yielding and viable for cultivation on a larger scale. Interestingly, in such cases birds act as agents of cross pollination and mix Teen Satin seeds with Dui Satin. Teen Satin rice is softer and tastier that melts in the mouth and families have it even if they suffer from stomach upset as this rice has natural healing properties to cure loose motion and other stomach infections. Teen Satin is cultivated widely in the hilly belts of Birbhum. It is localized in the Nalhati region, populated by the aborigines or adivasis.
Meanwhile, Heera-Moti variety is for the daughters-in-law who would eventually become pregnant, because the unique quality of this paddy happens to be its high iron content that takes care of the nutritional requirements of a pregnant woman or even of a new mother.