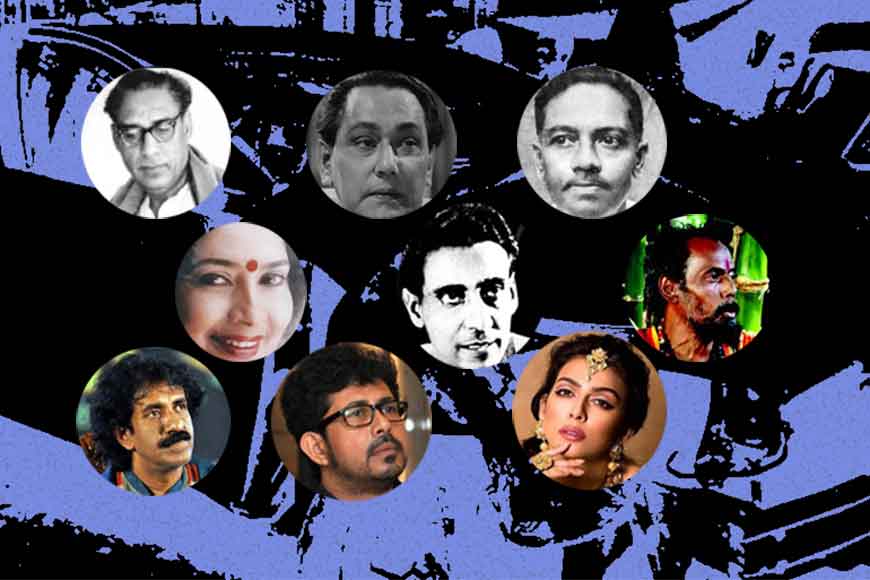 It was like any other summer night in Calcutta. The city slept peacefully. The streets were desolate. But no. Not all were asleep. The stars – page 3 celebs-- were wide awake. A couple of them, all 'friends,' huddled together in a nightclub with their drinks, to wipe off their fatigue. The loud intoxicating music beckoned them to step on the dance floor. The sudden flash of selfie shots broke the stony countenances now and then. What else could one seek in life? Success was kissing their feet. Life was pure bliss. It was well past midnight on April 29, 2017, when they decided to exit from the club and boarded their car. It was almost dawn. The car shot at an alarming speed of 105 kilometers per hour, according to forensic reports. And then suddenly something happened. Model/actor Sonika Chowhan's body lay on Southern Avenue, close to Lake Mall. The road that unified her with poet Jibanananda in death. The city witnessed helplessly as the talented young and beautiful model's life was nipped in her youth by a freak road accident.
Why do so many talented artistes fall prey to road accidents? Why do their gory departure cloud our vision every time we remember them? For thousands of years I have been walking these paths/ From the choppy waters of Ceylon to dark oceans atMalacca/ Much have I travelled... (excerpt from Bonolata Sen) one of the best, talented and most influential poets of the post-Rabindranath era, Jibanananda Das (February 17, 1899 – October 22, 1954) was walking, perhaps a little unmindfully, in the same locality near Deshapriya Garden, when a tram car rammed and mangled him. The date was October 24, 1954. His battle with death continued for eight days and then the end came. What went on in the poet's mind during those eight days? As he stood on his death throes, perhaps he reiterated his deep desire to be born once again in his favourite land, Bengal, if not as a human being, perhaps in the form of a bird....
Chhabi Biswas was a doyen of Bengali film industry. The study of the evolution of Bengali cinema and its history is incomplete without watching cult films like Jalshaghar, Kanchanjagha and Kabuliwala. Chhabi Biswas (July 12, 1900 – June 11, 1962) had a lot to contribute to Bengali cinema but everything ended abruptly with his death in a road accident on that fateful day.
Renowned singer ShyamalMitra (January 15, 1928 – November 15, 1987, both being Sunday) came back from the jaws of death literally. It was on May 21, 1969, around 3.20am when his car hit a steam roller with full force. Just before the accident, he had dropped famous percussion player RadhakantaNundy and another artiste at their respective homes. He was rushed to Shishumangal Hospital where he put up a brave fight and then recovered. Later he expressed his gratitude with a song that says, 'Your love alone has dragged me back from my deathbed.'
Take the instance of Ustad Amir Khan. Born in 1922 at Indore, he was one of the most influential figures in Hindustani classical music and the founder of Indore gharana. He died in a freak road accident on February 13, 1974. The rich baritone voice that could weave magic and charm the audience into helpless submission with his three-octave range, came to a sudden stop. He lies peacefully in his coffin at Gobra burial ground.
Remember famous Jatra actress who had staged the play, Maa, Mati, Manush (transformed into a cult slogan by West Bengal chief minister Mamata Banerjee)? She was Binapani Dasgupta. While returning home after performing a play at Ranigunj on April 9, 2005, her car suddenly bumped into a stationary truck near Goda. Binapani Dasgupta died on the spot and a number of members of her troupe were gravely injured. NatiBinodini, MeerarBandhua, AchalPoysa were some of her famous productions. She had acted in the lead role in Ram RahimerMaa, prior to her death.
Renowned folk singer GourKhyapa was a name to reckon with in the world of folk music. He was instrumental in popularising Baul-geeti and Radha-Krishna premleela genre of folk music. He had a large fan following from across the globe and the audience loved his live performances on stage. On January 22, 2013, he met with a fatal road accident at Ilambazar near Santiniketan. Despite the doctors' efforts to revive him, he breathed his last on January 26.
Well-known theatre/television/cinema actor Pijush Gangopadhyay met with a dreadful road accident near Santragachhi, Howrah, on October 20, 2016. Doctors tried their level-best to revive him but all efforts went in vain and he died on October 26, at around 2.30 am. The actor whose brilliant low-key delineation of characters in movies and serials like Goynar Baksho, Laptop, Byomkesh Bakshi, ItiSrikanto had left the audience spell-bound, left a void with his sudden departure.
Barely five months later, on March 7, 2017, one of the most sought-after and talented folk singer/researcher Kalikaprasad Bhattacharya died in a road accident. The vehicle skidded and fell in a ditch at Palsit near Burdwan. The victims were trapped in the vehicles. Locals rushed to their rescue and with the help of police, they were hospitalised at Burdwan Medical College & Hospital but by then Kalikaprasad had breathed his last. He worked tirelessly to create a space for folk music among the urban milieu and gradually and steadily was gaining ground. He had done playbacks in popular films like Jatiswar, MonerManush, BhubanMajhi. All his projects and dreams came to a thudding end with his sudden demise.
About three months ago, upcoming actors Rana Mitra and Payel Mukherjee have been seriously wounded in a road accident. On April 1, 2017, young talented actor Ranadeep Bose had a major accident at around 12.30 am. Grandson of veteran actor Soumitra Chattopadhyay, he is recovering and yet to be out of hospital.
Instances galore, but the question is: why does it happen so frequently to artistes? Late nights and night-long journeys are part of their life and career and anxiety and tension are an integral part of their existence. Sometimes, to get over their inner turmoil, many opt for hard drinks, substance abuse or other addictions. This is compounded by an urge to reach the destination, mostly the venue for performance. Often a number of shows are lined up, one after the other in different towns and then it is a mad rush to go from one venue to another. Again, there are times when the tired artistes are keen to return home after a series of night-long shows and they doze off at the wheels. The entire responsibility falls on the driver to drive safely and smoothly. But the man too, had been awake the entire night and when all his passengers are snoring, he too feels monotonous and tired while driving and can doze off while driving. This momentary negligence turns fatal on the highway.
It is time for artistes to be more responsible. They have to realise that a vehicle is a mechanical device and cannot fly at the pace of their wishes. When they want to attain the impossible, accidents happen. It is suicidal to travel at the speed of 100 or 200 kilometres per hour at the dead of the night. Instead, can't the routine be shuffled in a manner that entails them to spend the night at the venue and avoid travelling at night, for their own safety?
Original Article written by Ashish Chatterjee
on
www.bongodroshon.com
Translated by