Ipsita is a passionate explorer, poet and also an entrepreneur
We live in a world which is as expansive as it is inclusive, a world getting smaller by the day, where technology has made it possible for families to be united everyday across their mobile phonesor laptop screens, where grandparents sitting in another continent can view the first steps of their grandchild or best friends or long distant couples can share their day.With the expanding digital network even the remote parts of the world are within our grasp and we have a natural urge to explore one another's habitat.
The cross-cultural study of tourism is a science of the relationship between tourism and culture, tourism has become an international phenomenon of global consequence" (Uysal, 1994, p.123). The internationalization of the tourism industry is complex and wide ranging. In tourism many of the deep cultural differences are not relevant and are not emphasized. The differences that draw the attention of most tourists are the differences in surface culture.These are often packaged and presented to tourists during their short stay without the need to learn and understand a foreign culture.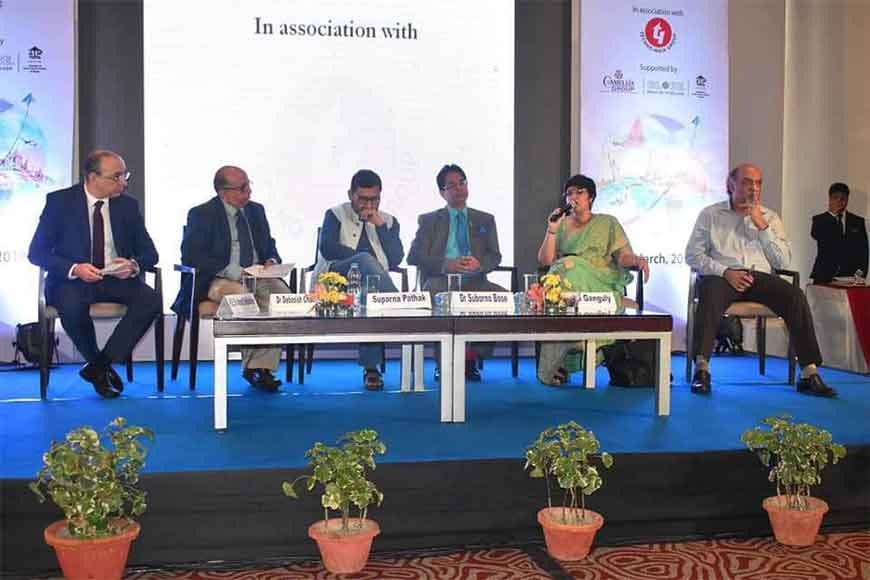 Keeping these sensitivities in mind and the necessity of a better understanding of cross cultural and international tourism, institutions are catering to these needs. International Institute of Hotel Management (IIHM), Kolkata often connects various countries across the globe and provides international exposure with professors and students from various countries right here in this city. There are also several student exchange programmes. The recently held Young Chefs Olympiad was a fascinating event where a competition of 55 young chefs from 55 countries with 55 mentor chefs was held right here in Kolkata.
Honing in Bengal, we have a great culture of global synergy perhaps epitomised in Rabindranath Tagore's Santiniketan. Vishwa Bharati as the name signifies was conceived by Gurudev to a place for global education and cultural cosmos. Eminent Azeri artist R Behbudov, who was close to Tagore promoted Azeri music and art in both countries.Bengal has seen a multitude of cultural adaptations. On my recent trip to Murshidabad I learnt about the Jain settlers who came to trade during the time of the Nawabs and developed a unique culture of amalgamation of the Rajasthani Jain, and Bengali in matters of food, clothing and way of life. They came to be known as the Seherwalis. Bengal has experienced five different European civilisations and cultures. Long before the British East India Company came to Bengal, the French East India Company settled in Chandernagore the then Farashdanga, The Dutch East India Company settled in Chinsurah, The Portuguese settled in Bandel and Betor, the Danish at Sreerampore and finally the British at Barrackpore and Calcutta.Each of these places have strong cultural influences of the erstwhile colonisers and still act as a unique cross-cultural influence.
Bengal is reviving that cross-cultural influence once again. The Danish Tavern has been revived in Sreerampore. What if the Strand at Chandernagore would be dotted with French patisseries, Bandel and Betor have Portuguese eateries and Chinsurah would uphold its Dutch Bengali influence. Surely all these towns being so close from Kolkata, people would flock to experience their heritage.