How Google & Alphabet Inc CEO Sundar Pichai found his lady love in Bengal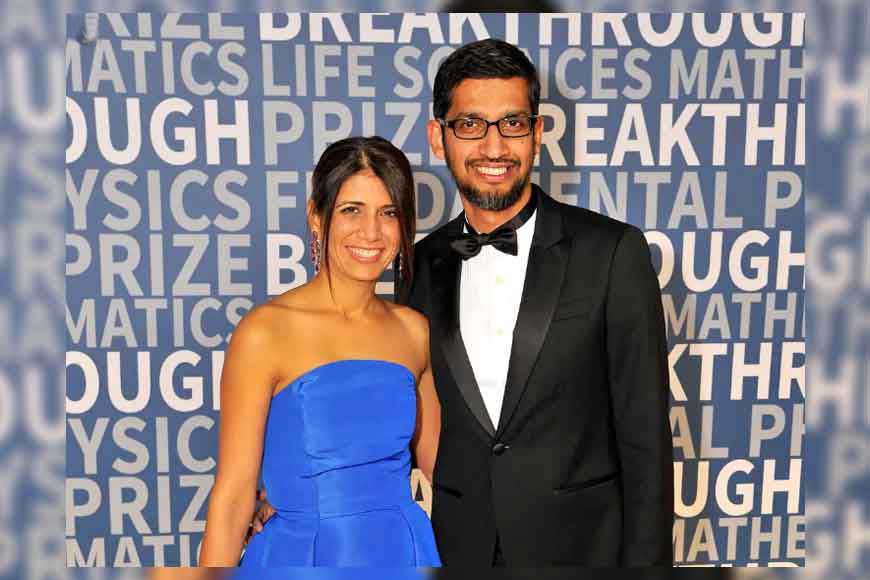 He had once said every time he returns to his alma mater IIT Kharagpur, he loves to travel by train and get down at the Kharagpur platform, admire it being the longest platform of Asia and just the way he did in his college days, carry his own luggage from the platform. Yes, we are speaking of Sundar Pichai, who is not just the Google CEO, but also has bagged the CEO post of the mother company Alphabet Inc. Only a few years ago he was in Kharagpur and casually walked up to B-308, an underwhelmingly ordinary room. For this is the room that is special for him, where his foundation was built, and he still cherishes that badge of honour being a part of the elite Nehru Hall of IIT Kharagpur.
As he had walked down to meet 3,500 students and staff that gathered at the Tagore open-air theatre at IIT, the Google CEO did speak on how he bunked classes and how once he called out to a member of the mess staff saying abey saale thinking it was a polite Hindi greeting. Being a Chennai boy, he hardly realized it was a Hindi slang. But what Pichai will always remember about Bengal was how there used to be frequent public announcement of 'Anjali, Sundar is here for you' at Sarojini Naidu Hall, the hostel that housed his classmate who would go on to become his wife. Yes, Pichai found his love and his wife right here in the land of Tagore and prem.
Probably the shy boy of IIT Kharagpur fitted in the Bengali intellectual ethos. So much so that his former professor, Sanat Kumar Roy, still says: 'Even though he has been living in the USA for two-and-a-half decades, that shyness, that inherent character, is still per