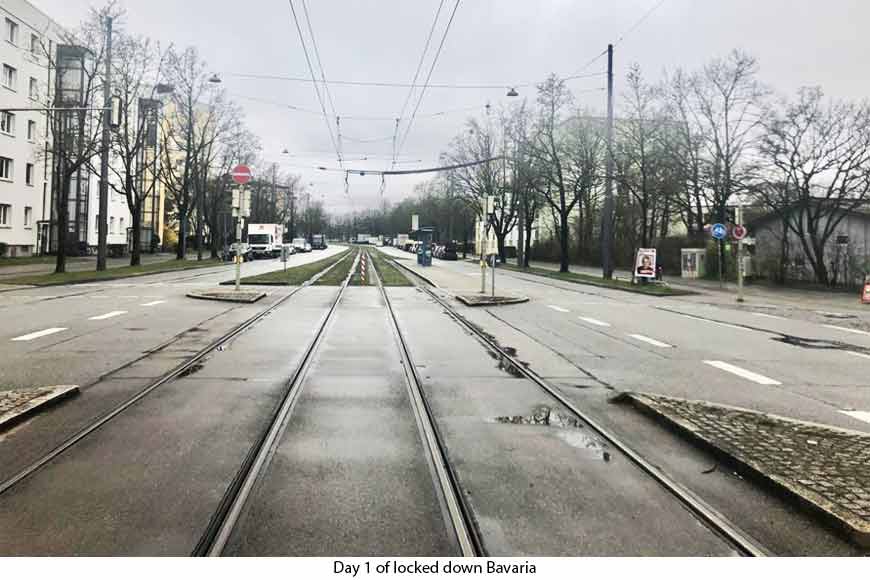 Saibal Giri is an engineer by qualification. Münchener by profession, Bong by emotions and Technophile by habit.
20 Kms down south from Munich is the district of Starnberg, a quaint prosperous town where the rich and famous live by the lake that share the same name. And she was on a routine business trip to the Stockdorf headquarters of her German employer, in this district. When she flew out of Shanghai to Munich in the middle of January, little did she know that her trip will bring the biggest European economy reeling under a lockdown, exactly two months later. And if Italian claims are to be believed, her trip will unfold the catastrophe and tragedy that is bringing the country to its knees.
Back on 28th January - just a week after she returned, alarm bells started ringing in Webasto, the employer in Stockdorf, when they discovered their Chinese employee to have passed COVID-19 to her German colleagues. The more ominous discovery was its linkage to the epicenter. Both of her parents were from Wuhan. Webasto moved in fast and furious, shutting and sanitizing the Headquarters for two weeks. And when all of their impacted employees recovered after the infection and further proliferation was not reported till two weeks - it was hailed as a great example of how the virus was contained by the middle of February;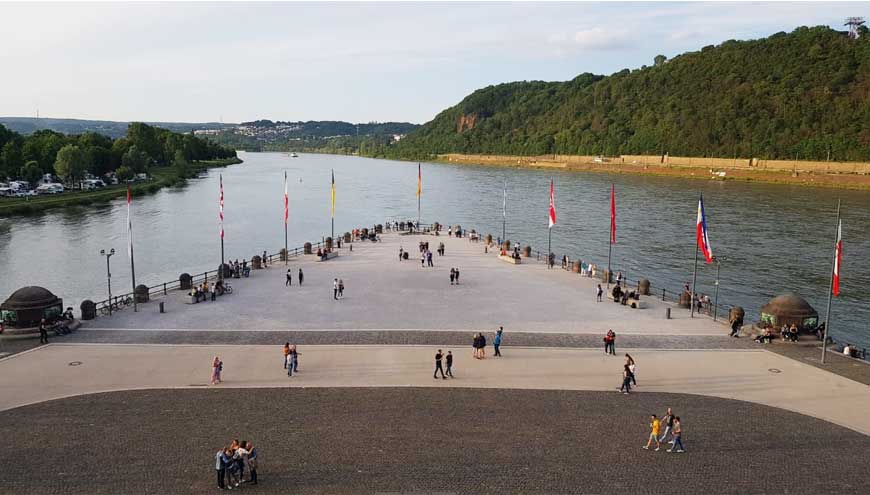 Koblenz, where Rhein and Mosel rivers meet.
Indeed, it was containment, but only just. Come the Carnival Break, when schools closed in the last week of February, the virus bloomed in its true colors after a brief period of incubation in the warm winters of this season. Till then, Germany counted just those 15 Webasto employees as the infected (and recovered), while Italy was at 3, attributable to some Chinese tourists in Rome. The northern provinces were sitting pretty still, not expecting the tragedy that will befall them.
What happened since the last week of February is a biological genocide in Italy and a blitzkrieg by the contagion across its neighbours and beyond. And Europe was a sitting duck – with open borders, free trade, winter carnivals and lapsein decision making. Freedom took its toll, and heavily
Yet, as I traversed Paris, Amsterdam and London every week through this evolving pandemic in February, the flurry of business carried a strong undercurrent of caution. Long queues in the morning rush hour security had thinned, the six A380s that download traffic from the Far-East every morning in Heathrow T2 seemed to have disappeared and the lounges were waiting with the coveted corner seat even at evening peak hours. Everyone was talking worriedly but no one seemed to be knowing that the containment starts with curbing individual freedom. The China lockdown was still considered a 'Draconian Measure' by the press.
A hunch told me to avoid big crowds in that ski break. So, we chose Reifensberg, a nondescript ski-slope on the border of Germany and Austria, over the popular trails in Mayrhofen, Kitzbühl, Sölden in Austria or Bolzen near the famed dolomites in Italy. And it was perhaps one of my wise safety-first decisions of the year.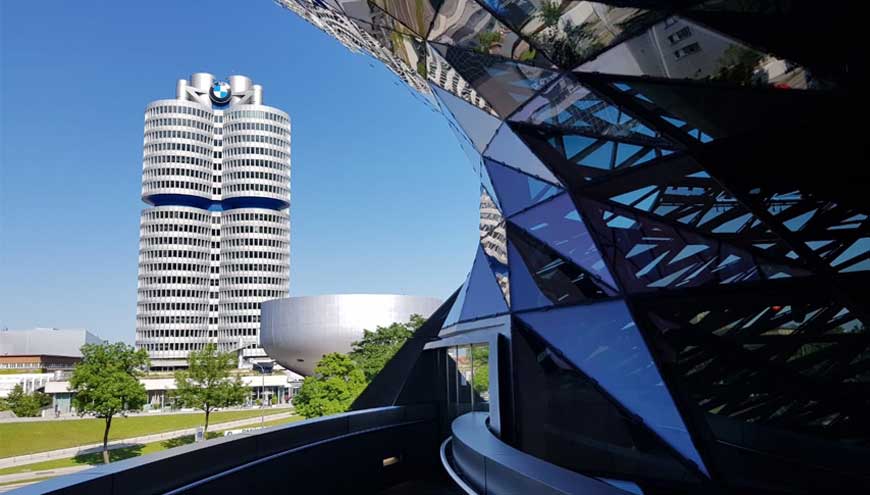 Munich landmark, BMW Headquarters
The contagion had a free run of community transmission in that period. Though the Chinese employee in Bavaria is regarded as the index patient for Europe - that ski break, the Milan Fashion Week, the Karnevale de Venezia, all of which draw free-flowing crowds to the Italian provinces of Lombardy and Veneto added to the cataclysmic spread. What the Chinese New Year did to China, February did to Europe. Not to forget, the fashion cluster around Milan has its own direct flights and immigrants from Wuhan - who sustain the supply chains of the Armanis, Guccis and the Pradas.
Therefore, the big waves of infections and deaths started to happen from 25th February, even before the break ended. People reported sick to work and schools started to ask Süd Tirol skigoers be home quarantined. On my return flight from London on 4th March, my colleague and I talked about grounding ourselves from the following week. Northern Italian provinces went under lockdown on 8th March and the whole of Italy the following day, with close to 100 deaths overnight. COVID-19 was declared a pandemic on 11th March, one and a half months since Stockdorf and a full two weeks since the tsunami crashed into Europe.
Now in a state of complete lockdown, I watched the poignant video of coffin-carrying Italian military vehicles searching for burial space. Stockdorf could easily have been that Italy, 10 minutes drive from my home. It could have been Munich Massacre (1972) again, thousand times over. Stockdorf perhaps dodged the bullet, but even at this eighth week of the crisis the onslaught on Germany has just begun.
Story Tag:
Saibal Giri, from Munich, Germany