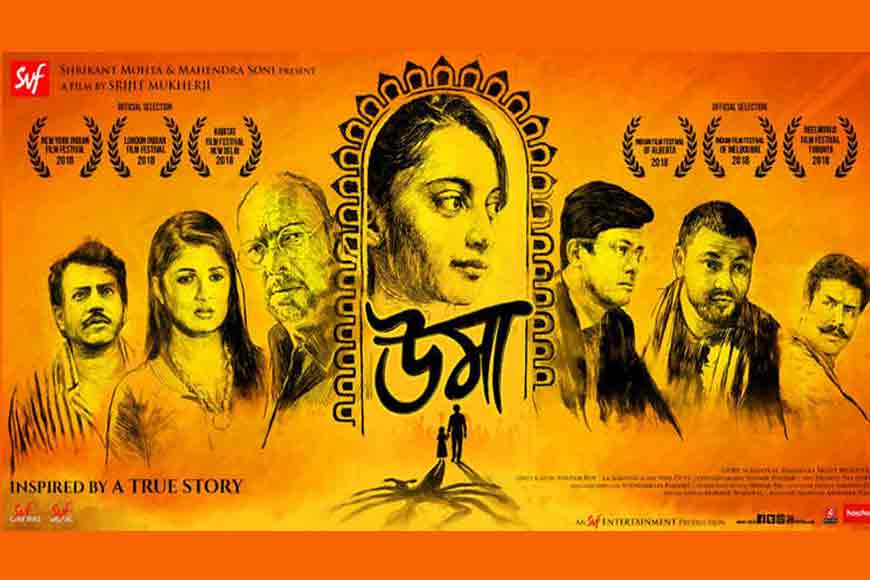 Srijit Mukherji's Uma is embarking on a prestigious journey. The film is an official selection at many film festivals around the world. It has been confirmed as an official selection at the New York Indian Film Festival 2018, London Indian Film Festival (LIFF) 2018 and the India Film Festival of Alberta (IFFA) 2018. Uma is an ingenious feature film inspired from the true story of Evan Leversage, a Canadian boy who was diagnosed with a terminal disease. The people of St George in Ontario, Canada, came together to celebrate an early Christmas for Evan because doctors feared he might not make it until December. Uma, on the other hand, centres around a young girl who is fighting a terminal disease. She dreams of organising a Durga Puja at her house and her father works hard to make it happen.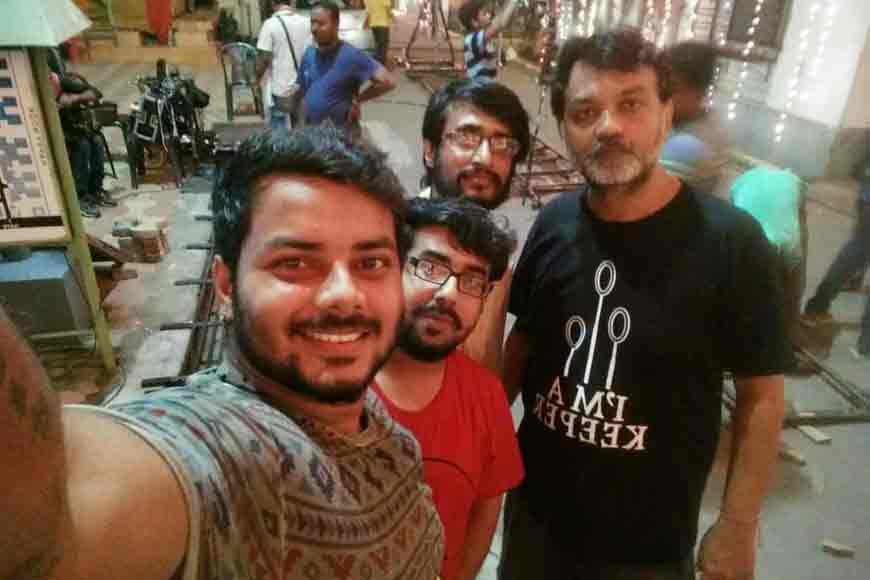 Debanjan Chatterjee, a budding stage actor got an opportunity to play in a role in this movie. He pens down his experience and feelings for our readers.
"So, it all started with an audition taken by Sohini Mukherjee. The confirmation call came from soon, from Surabhi Mallick, while I was travelling on a local train. I had to take a selfie right in the compartment and the journey began. I had a total of 8 shoot days and it was one hell of a professional encounter. The call time was supposedly 8am and I was fortunate enough to share my screen space with stalwarts like Jisshu Sengupta, Anjan Dutta, Rudraneil Ghosh, Ambarish Da, Partha Da, Anirban Bhattacharya, Apratim Da.
I played the character of an apartment boy, where I am the neighbour of Mohitosh Suraka Anirban Bhattacharya. With the initiative of my co-actors Sujoy Rudra, Sourav Bittu, Dip Sankha who was acting as ADs in the plot to make the Durga Puja happen in our apartment, it was a very emotional-cum-fun ride and everyone became a family in the course of eight days. From sharing food to cracking jokes to going for a shot, while it was raining, as my co-actor Soma Indu Dey would know better, it had been a truly learning curve. There was one play-within-the-play scene where we had to pull the curtains manually and set the stage equipment. Sujoy and me were quite nervous at the onset, but gradually with the cues of Soumyabrata Rakshit, as we would lovingly call him Soumya Da, we could do our part with ease.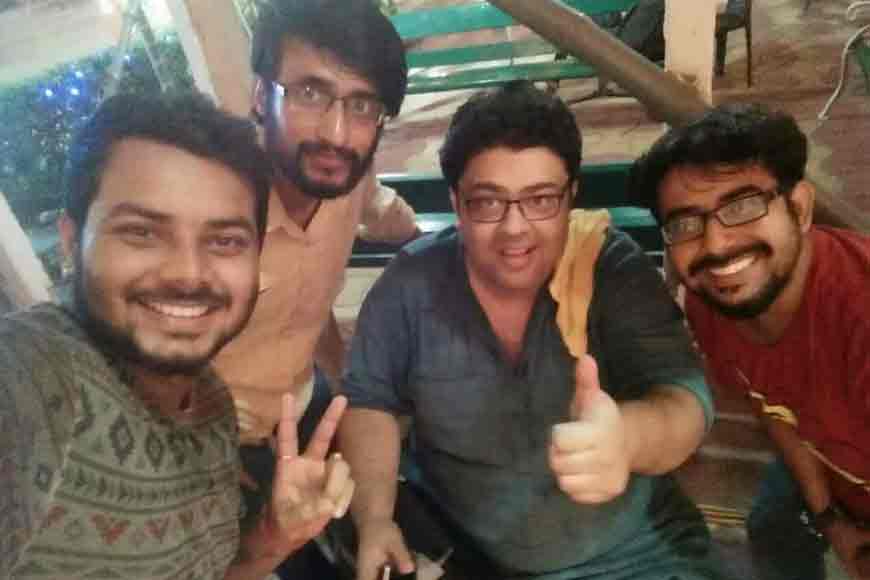 To sum it up, my first shot happened at Babughat, where on the first day it felt out of the world to have a vanity van with names written and the time spent with everyone is worth an experience. For times they are a changing, as young budding actors like us are getting the chance to act with experienced people on set which I believe is going to be a booster for the youth. However, Uma is a very sensitive story about a girl and I cannot but control my tears during certain shots.The journey made me feel I have really been in the apartment for years. That's what a good film does. It effortlessly bridges the gap between reel and the real. Thanks to Srijit Sir for everything. He has been a really helpful mentor and I am looking forward to work with him again, if there's an opportunity."