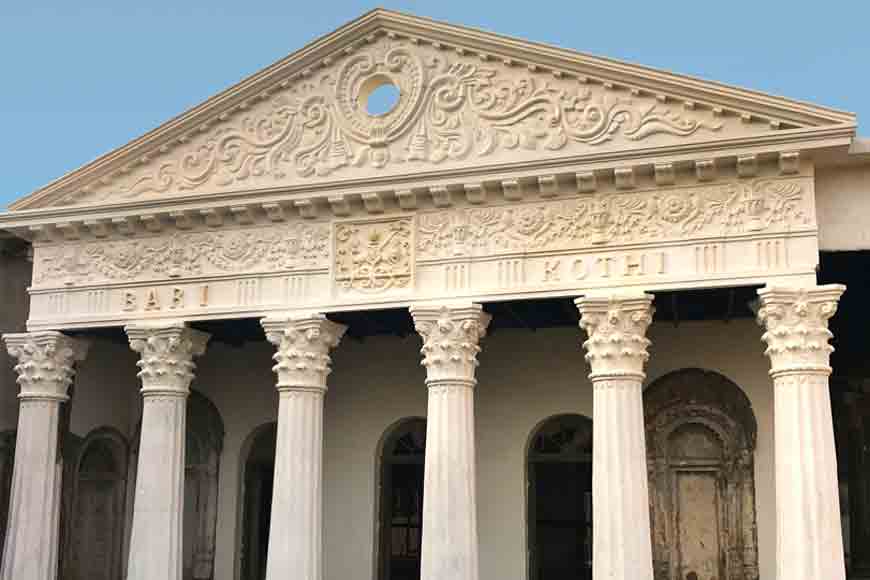 Lipika and Darshan Dudhoria speak to Saheli Mitra about their new boutique and heritage hotel BARI KOTHI in Azimganj, Murshidabad and how it can bring a change on the tourism map of India
• You both are young, yet you thought of coming up with a heritage property in Bengal. Do you think this venture will work?
We are not only young but are fortunate enough to thank our forefathers for leaving this wonderful property. We strongly feel Murshidabad is a lost gem on the tourist map. Having contributed 5% GDP of the world in the 1700s, today, it stands as a forgotten story of the past. Murshidabad as a region has all it takes to be the perfect tourist destination. It has a varied mix of national and international architecture, culture, art and boasts of several local cuisines. The opulence of the region, the mangoes, world famous personalities --- the list is endless. All of these put together makes us believe strongly, that not only our venture but any venture to boost tourism in the region will definitely work!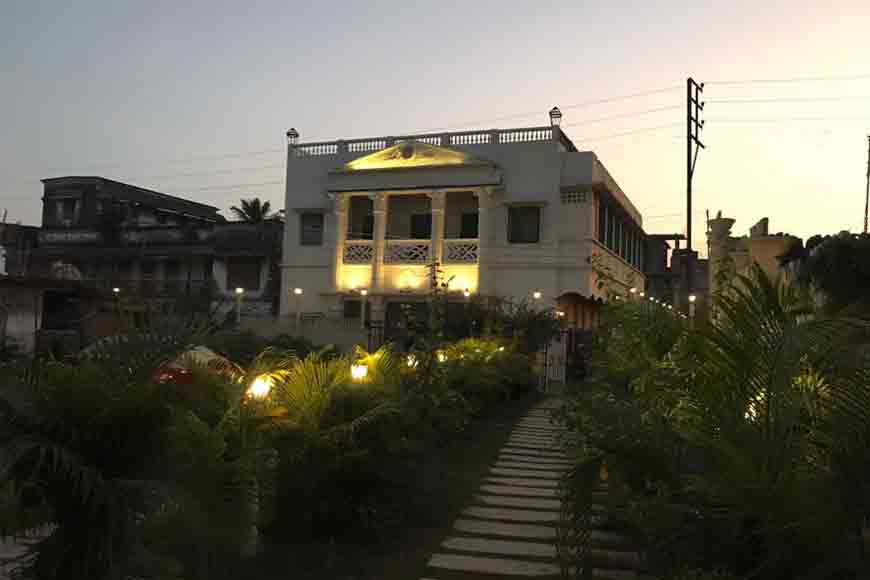 Bari Kothi Back Facade-Bari
• Why did you choose Murshidabad? Was it because you had an ancestral property there or you think Murshidabad has a great tourism potential?
To be honest, we didn't choose Murshidabad; it was more about Murshidabad choosing us! We were fortunate enough to have been born in the Dudhoria family of Azimganj. Hence, we got access to our ancestral palace in Azimganj. Having said that, once we learnt more about the region and saw its potential vis-à-vis the tourism industry, there was no looking back for us!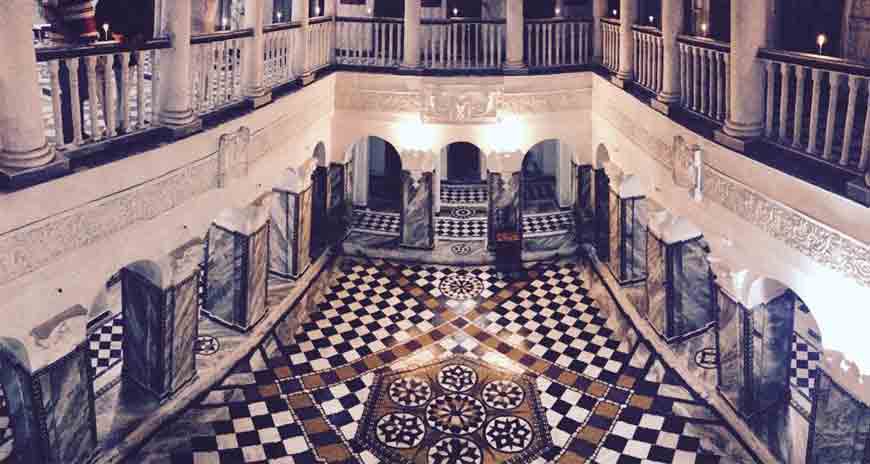 Central Courtyard at Bari Kothi
• How much has Murshidabad been marketed as a tourist destination in the past? Any changes you see in recent years?
Unfortunately, Murshidabad has not been marketed well like its peer group areas in Rajasthan, Kerala etc. There were only a few assets of Murshidabad which were showcased, including Hazarduari Palace and Kathgola Palace. Although, in the recent past, there has been an enormous change in the mindset, a sea-change in the public infrastructure, as a result of which more and more destinations are getting created in Murshidabad. The most important aspect of any tourism-based region is its approach / access (i.e. roads) and its public utilities (such as electricity, water supply etc). In recent years, Azimganj has entirely changed. Earlier, road trips from Kolkata used to be a stressful 8-hour pothole filled drive whereas today, it's a smooth 4.5 hour drive from Kolkata. The electricity and water supplies are well stabilized allowing promoting travel agents / tour operators send foreign and domestic guests to the region.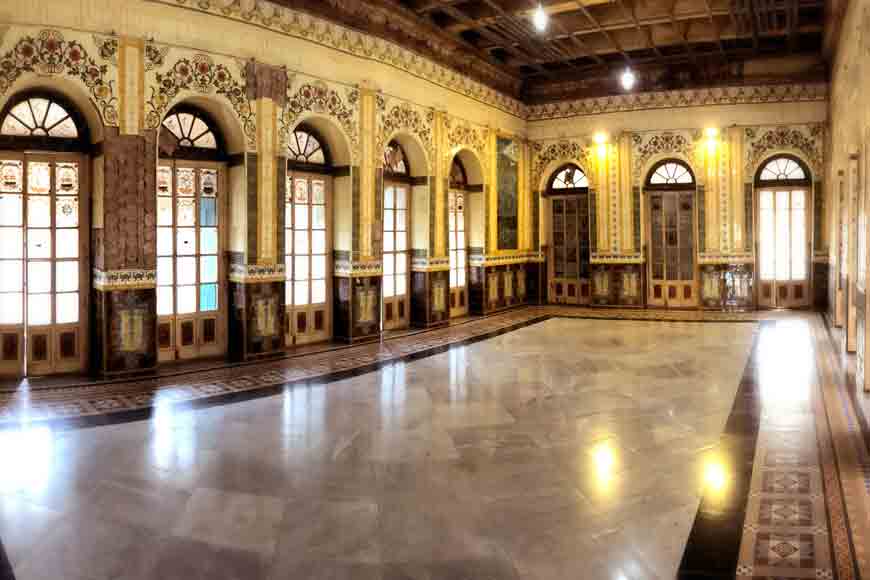 Darbar Hall
• Give a brief of your property and how you plan to entertain guests
Our property, Bari Kothi, was built in the 1700s and is known for having one of the most significant Durbar Hall. The house, built in the lifetime of Rai Bahadur Budh Singh Dudhoria, showcases Greek, Roman and French architecture. The Bari Kothi is spread from the main town road right to the riverfront. It used to house a Sheesh Mahal, a Library, a Music Room, Janana Chowk, Gaddi Ghar, Halwai Khana and Gulabi Chawara amongst others. We intend to start a luxury boutique hotel with 20 Heritage Suites across three luxury categories. Guests will be able to enjoy the beautiful hand painted tiles, paintings in stained glasses, apart from the picturesque setting of River Ganga. We intend to host our guests with a true 'Sheharwali' experience engaging them with our rich culture, royal 'Sheharwali' cuisine and with stories of the house.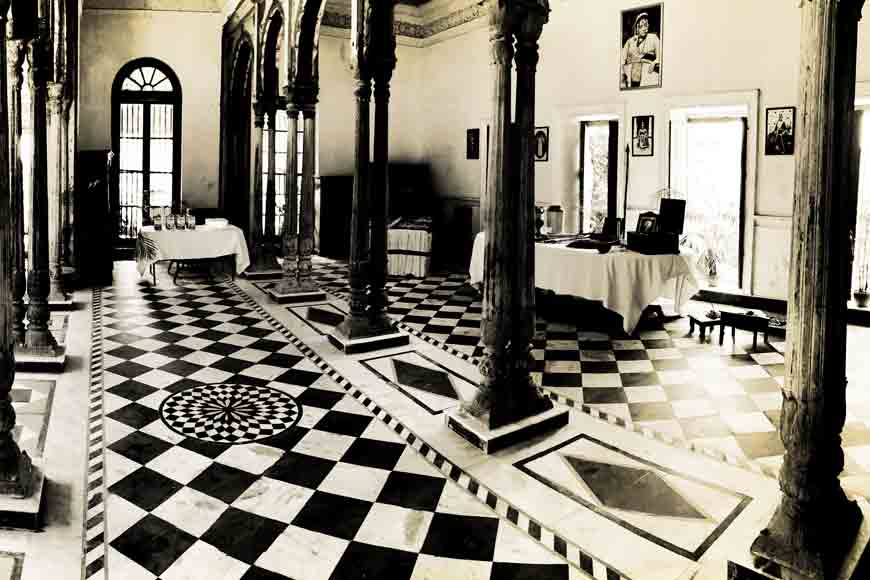 Gaddi Ghar
• Are you offering tour packages?
We don't intend to just sell rooms, but to create experiences. Hence, all our stays will be sold as culture-rich-packages which will include all meals and activities. The idea is to not let a guest come to Azimganj and stay in a room; that they could do at the best of hotels across the world. We would truly like them to experience Azimganj and Murshidabad. In addition to that, we will also have an optional package for sightseeing where we would show them Hazarduari Palace, the famous Terracotta temples, Kathgola Palace etc. If a guest signs up for our sightseeing package, they will truly be in for a treat with picnic lunches, light and sound shows and an unforgettable experience.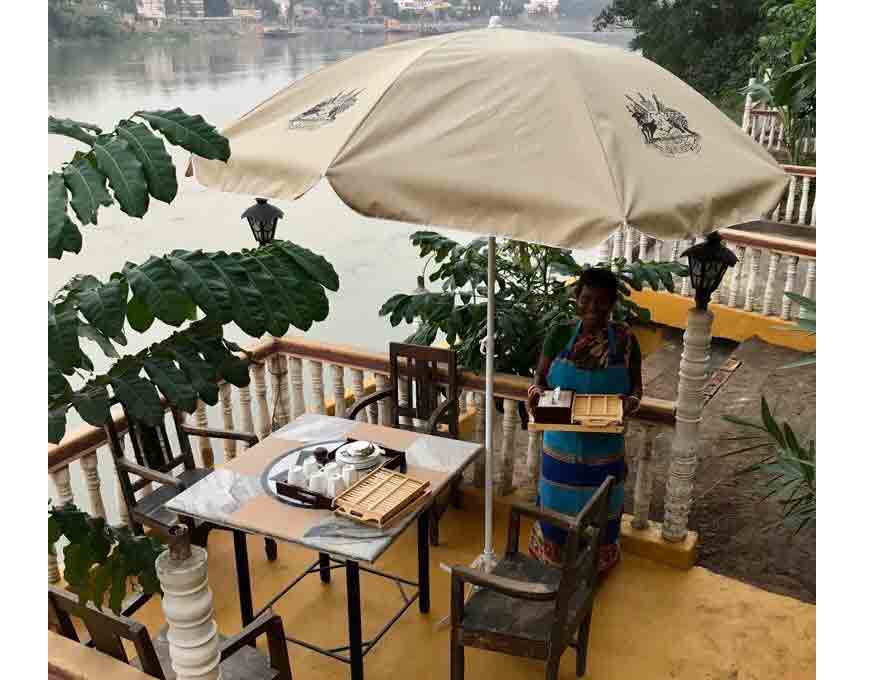 Local People now Trained Staff at Bari Kothi
• How can the tourist potential of Murshidabad be boosted?
The true promoters of the region have to be the Government and the flag-bearers of Tourism based industry bodies. They are the true masters of the industry who understand what a foreign tourist wants and how to attract them. The present flag bearers are doing a commendable job to initiate traction in the region. Potential of Murshidabad can truly be unlocked with better public infrastructure which in turn will bring more tourists and encourage people like us to take up projects such as Bari Kothi.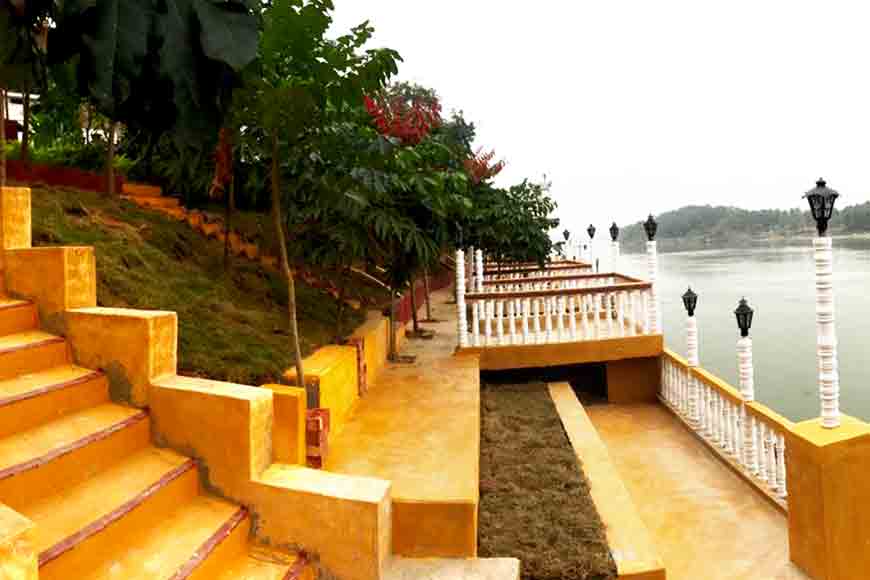 Bari Kothi Ghat
• Why do you think foreign tourists hardly know of Murshidabad, though they are keen to go to Darjeeling and Dooars?
Foreign tourists are primarily unaware of Murshidabad vis-à-vis Darjeeling and Dooars because of the lack of proper accommodation in Murshidabad. There are barely any comfortable / luxury hotels in the region having more than 10 rooms which is the first thing any outsider visiting a place will look for. For instance, we, ourselves have not been able to bring our friends and family to showcase the region, since there is barely any place to stay comfortably. In strong comparison, Darjeeling and Dooars have the best of accommodation and many foreign tourists today, choose to come to Darjeeling just to stay at a particular property. Bari Kothi is the first project of its kind in the region to start the ball rolling. We hope other properties and brands will soon set up shop at Murshidabad and collectively, we will be able to bring in tourists like Darjeeling and Dooars!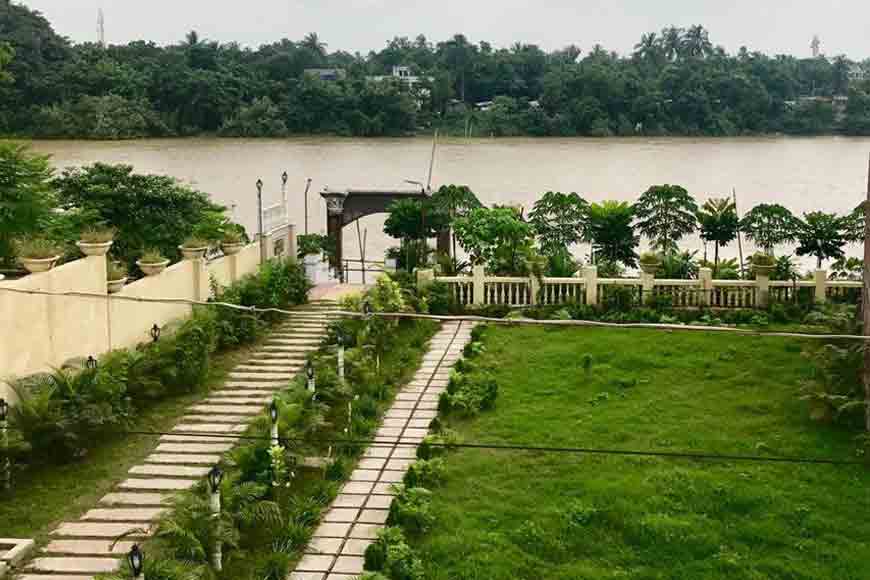 Bari Kothi Ghat
• Give a brief on the connectivity issue of the area
The two primary modes of transport are road and rail. There are very few high speed / few-stop trains that go from Kolkata to Azimganj, as a result of which the tickets are always something a visitor will have to fight for. Introducing more high-speed trains and reducing the travel time to 3 hours will give the region an instant boost for travellers. Roads, although have significantly improved, there is still a huge scope in widening the roads for better traffic management and reduce the travelling time to under 3.5hours. The distance is barely 250 kms; more than half of which gets covered on the Durgapur expressway in 1.5 hours. So, the remaining distance can easily be shortened by wider and better, direct roads, maybe off the villages.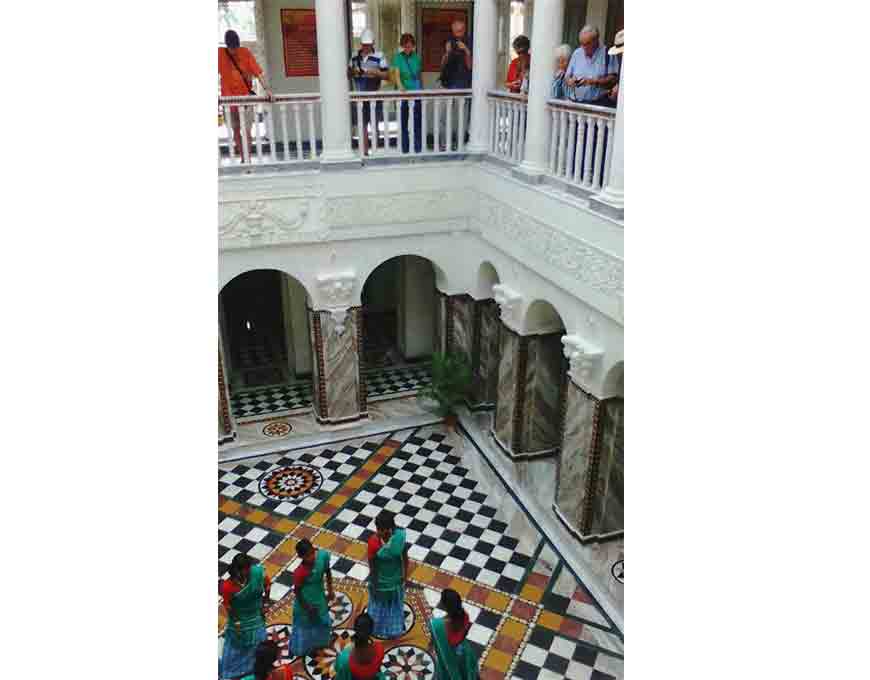 Cultural Programme at Bari Kothi
• How are you planning to do a wholesome development of the area where your property stands. Do you employ and involve locals as well?
The ethos of our project is around Community Development. We strongly believe that Bari Kothi will not succeed if the community around Bari Kothi and the region does not develop. We intend to have only locals participating in our project with a few managers to teach, guide and assist them. We already have changed many lives at the first step of our Project and will continue to do so. We intend to offer various platforms to the region including a teaching centre where we can teach and promote local artisans and give the locals a platform to make their products available to the rest of the world. Our project is not only a commercial project but is a key to restore the local community and livelihood.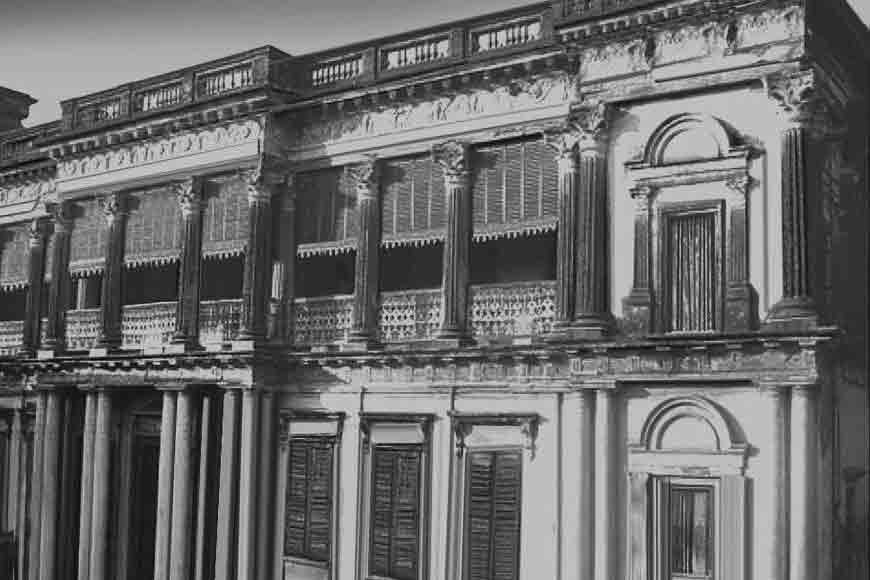 Main Facade of Bari Kothi
• Your property comes with a heritage tag. How much potential does Heritage Tourism have in Bengal?
Heritage Tourism, Art Tourism and Culture Tourism have endless potential in Bengal. We could go on and on raving about what Bengal has to offer. Every outsider visiting Bengal has glaringly noticed its unique intellect, lifestyle and culture. There are such engaging activities that have already become so popular across the world such as the Textile Tours, Culture Tours, Wildlife Tours in Bengal. We strongly believe Bari Kothi is just the beginning of a journey to unlock this lost part of Bengal.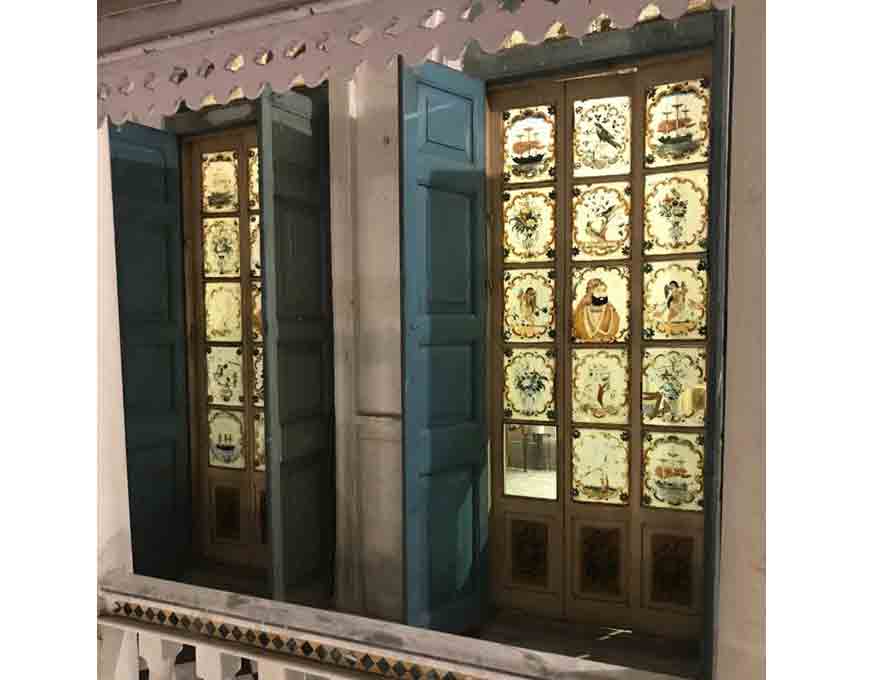 Sainted Glass outside Darbar Hall
Story Tag:
BARI KOTHI, heritage hotels of Bengal