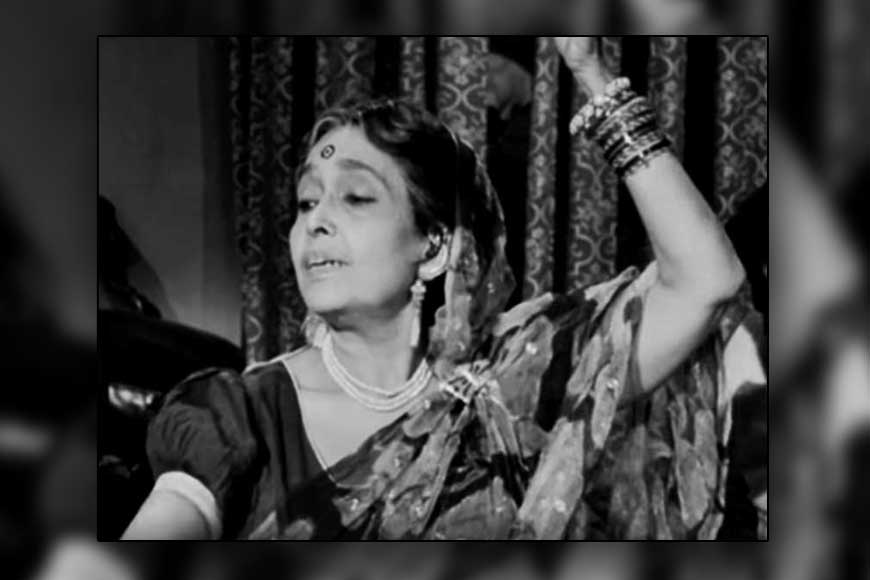 Remember that stern-faced mother who refused to fit into the submissive docile archetype, or that emotionally strong silent matriarch, the mother of Rina Brown who forever refused to let the world know of her true identity? Well, that personality was none other than Chhaya Devi. Yes, it is better to call her a personality, for the aura she always carried in the portrayal of her roles, rather than calling her just an actor.
Haradhan Gangopadhyay's daughter Kanak was born in 1914. Well, that was Chhaya Devi's original name. Her father was a senior officer and he married off her daughter as per the then society at just 11 years! All hell broke loose when her husband disclosed that he had no interest in the marriage and went off to Orissa to teach. Kanak was left alone. Her father brought her back to Kolkata. Sangitacharya Krishna Chandra Dey, who is more famous as the uncle of legendary Manna Dey, was their next door neighbour. The agony of a 11-year-old abandoned child bride was overshadowed by the influence of music, thanks to the illustrious neighbour. Kanakbala started taking lessons in classical music from Krishna Chandra, and teen-aged Manna Dey and learnt classical dance from Sambhu Maharaj. Influence of fine arts helped her to overcome her grief.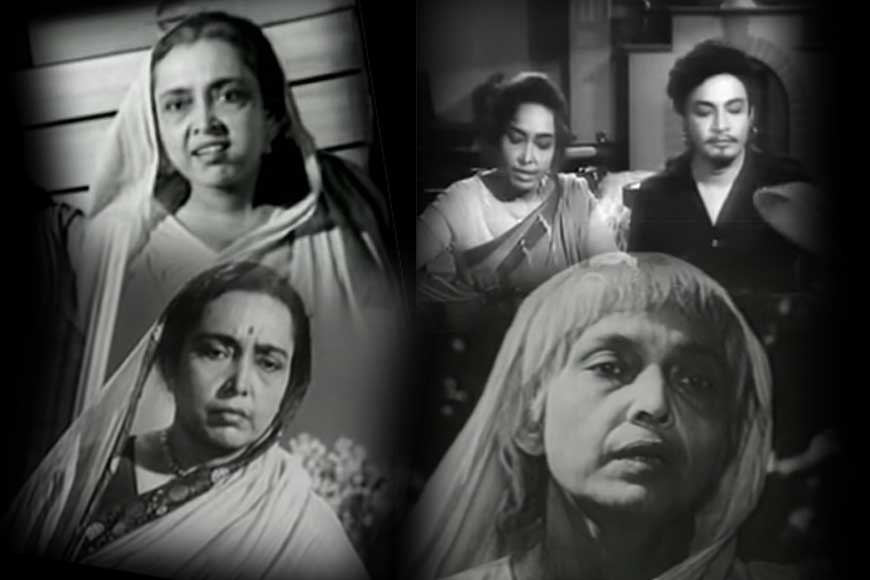 Meanwhile, Upen Goswami, a friend of the royal family of Bhagalpur, where Chhaya Devi spent a large part of her growing up years, was the manager of a film company. Young Kanak first appeared before the camera on his recommendation. The name of the film was Pother Seshe directed by Jyotish Mukhopadhyay where she played the role of a young Vaishnabi. Her first remuneration was seven rupees and fifteen paise only. She was renamed as Chaya Devi by Ashok Kumar's aunt. Pather Seshe released in 1936.
Eminent director Debaki Kumar Bose was so impressed by her talent that he signed her in the role of heroine for the film Sonar Sansar. Chhaya Devi's acting skills got a further push with the strict mentoring of Debaki Basu. She received a gold medal and multiple offers. Debaki Babu made Vidyapati in Bengali and Hindi. Chaya Devi impressed the entire nation thoroughly with her mesmerizing role as Rani Laksmi. Her remuneration increased rapidly. But her happiness was short lived. In her own words: "People said they are unable to control me. Some say I was crazy, because I stayed alone, brought tanpura to the sets, avoided evening parties. They thought that I was pompous because I had aristocratic roots."
Sushil Majumdar's film Rikta made a mark, where Chhaya Devi's acting and singing skills received critical reviews. But at the height of her career, she suddenly disappeared. However, one could hear her 'Thumri' and 'Dadra' on radio. Singing probably brought her happiness, though she refused to do a playback for any movies ever. Director Tapan Sinha once said: "There was hardly anyone as multi-talented as Chaya Devi in India. She was a complete artist."
Chhaya Devi returned to acting again during 1940s with Abhayer Biye. In many movies, one observes how the central protagonist is often overshadowed by the enigma of Chaya Debi's screen presence. But beneath the outer firm appearance, lay a soft and kind-hearted woman. The on-screen affection one gets to see in her mother roles, was shared with many in real life too. Both Chhaya Devi and Suchitra Sen were introverts who resented socializing and stayed within the inner sanctum of the house, but kept in touch with each other. Another actor Madhabi Bandopaddhay said in an interview: "In order to act, one has to feel. Chhaya Devi could do it. She could get into the skin of every character and made the audiences cry, laugh and angry. Pain can make one evolve as an artist. There could not be a greater example than Chhaya Devi." Be it, Podipishi, Mrs Basu of Saat Pake Badha, Anondomoyee of Aponjon, Chaya Devi was simply phenomenal.