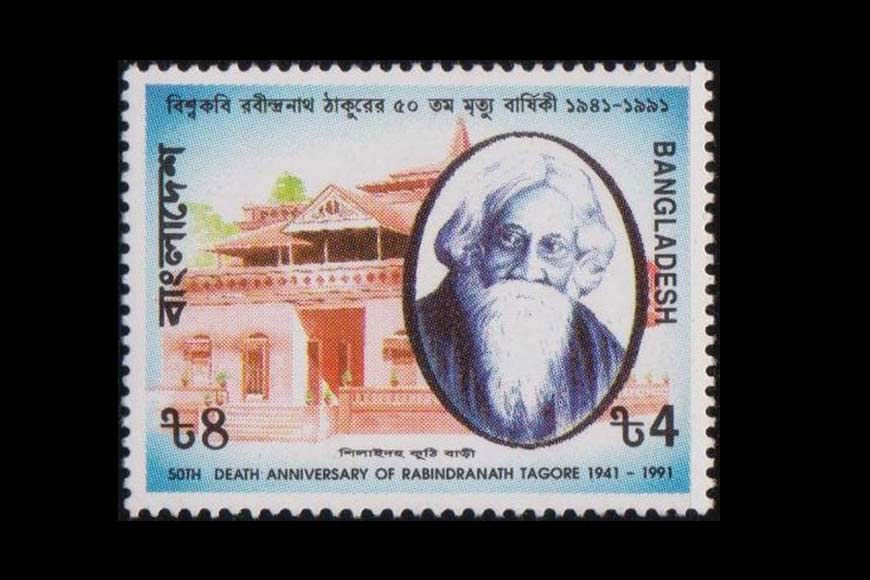 Mahatma Gandhi, Rabindranath Tagore, and Jawaharlal Nehru are the three Indians most likely to feature in commemorative stamps released by other countries. While empirical evidence for this would be difficult to find, this is what one of Kolkata's preeminent philatelists has to say. Sekhar Chakrabarti has been collecting stamps since he was 14, and his enthusiasm remains undiminished at 75. And he has been the driving force behind two firsts when it comes to philatelic exhibitions on Tagore - the first in India, and the first outside it. As we celebrate the 160th anniversary of his birth, it is a good time to look back on how countries around the world have honoured Asia's first Nobel Laureate.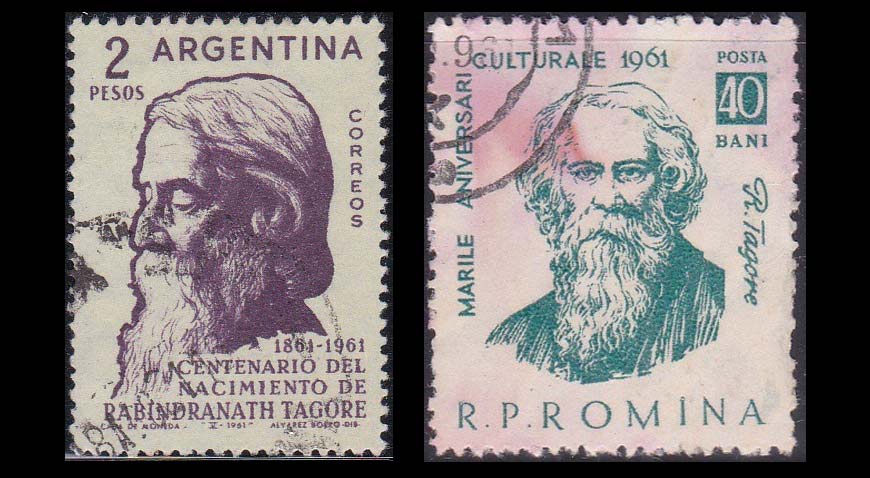 "India's first ever philatelic exhibition exclusively on Rabindranath Tagore was held 55 years ago in May and June 1966 in Calcutta, under the patronage of the Indo-American Society at their Park Street premises," says Mr Chakrabarti. A contemporary notice in the society's monthly publication 'The Calcuttan' said, "These Tagore stamps, issued by India, Russia, Argentina, Rumania, and Brazil, through the courtesy of Mr Sekhar Chakravorty (sic)."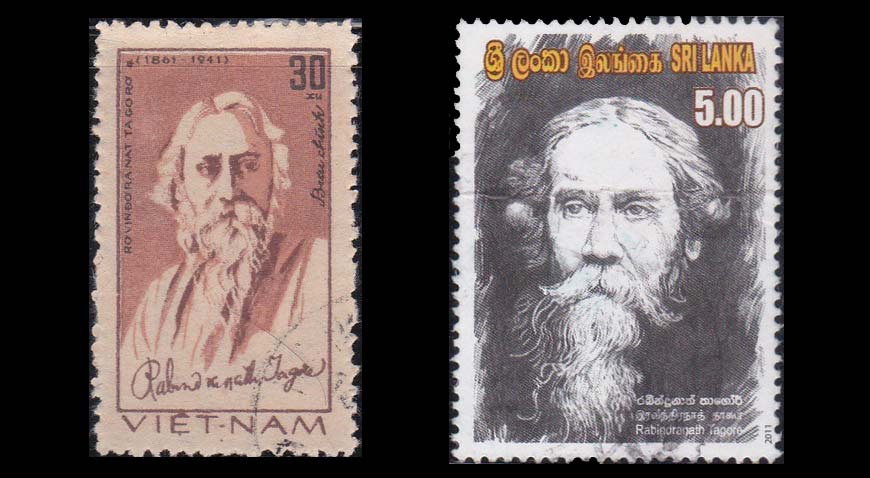 Given that he already had enough stamps in his collection to hold an exhibition when he was barely 20, it is hardly any wonder that Mr Chakrabarti found himself hosting the first ever exhibition of stamps on Tagore outside India, in Egypt in 2012, in celebration of the Nobel winner's 150th birth anniversary the previous year.

The inspiration for the exhibition was one that Mr Chakrabarti had organised at Indian Council for Cultural Relations (ICCR), the success of which prompted the government to promote it at all ICCRs across the world. Writing about the Cairo exhibition, noted journalist Gamal Nkrumah (pronounced 'enkrumah', son of late Ghanaian president Nwami Nkrumah), observed, "The most resonant images portrayed in the philatelic objects on display are the sensational portraits of the first Asian Nobel Laureate himself."
Those 'sensational portraits' came from stamps issued by nearly 20 nations, including such unlikely candidates as Romania, Sweden, and Tuvalu (an island country in the Polynesian region of the Pacific Ocean). Most of these stamps were issued to mark Tagore's birth centenary in 1961. That year also saw the release of an Indian stamp designed by the legendary Satyajit Ray, himself an alumnus of Visva-Bharati, the university that Tagore set up. The image on which Ray based his design was one of the poet taken during a trip to Milan, Italy in 1926, which Visva-Bharati provided for the purpose. Interestingly, the same image adorned the Argentine stamp issued on May 13, 1961, which became the first ever 'first day cancellation' (a postage stamp franked on the first day it is authorised for use) to bear Tagore's autograph.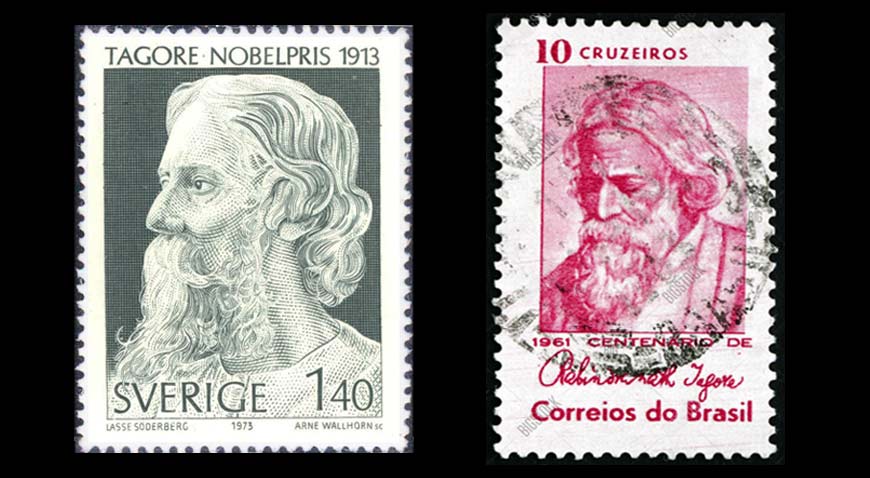 The first ever Indian stamp on Tagore, according to Mr Chakrabarti, was released on October 1, 1952 as part of the 'Saint-Poets and Poets of India' series. And the first country outside India to thus honour the poet was Russia (then USSR), which issued a 6k stamp on May 8, 1961.
Brazil, Bulgaria, and Vietnam are some of the other countries to have issued Tagore stamps at various times. Both Bulgaria and Vietnam issued stamps to mark Tagore's 120th birth anniversary, with Vietnam spelling his name 'Ravindoranat Tagoro'. And UK's Royal Mail issued a special limited edition customised stamp sheet on the occasion of his 150th anniversary, featuring images from his life.
Today, with stamps themselves increasingly becoming collectors' items as letters go out of vogue