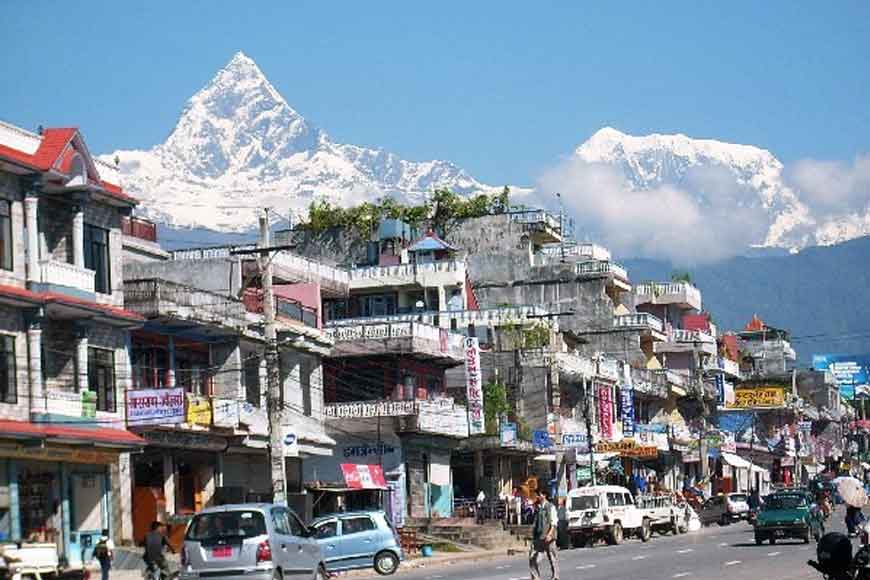 Himalayan Tour and Tourism Operators Association launched a detailed plan at Pokhara in Nepal for development of tourism industry in the country. A memorandum was signed with Pokhara Tourist Council to widen the sphere and scope of tourism. Many tour operators from the Dooars region attended the meeting. SamratSanyal, representing Siliguri Tour Operators' Association at the meet said, "We are assured of steady tourist flow from Pokhara and its nearby regions. We shall also encourage tourists to visit Pokhra." The organizers and participants at the meet plan to launch a tourist circuit around Nepal, North Bengal and Bangladesh.
The distance between Pokhara and Nepal's capital, Kathmandu is 204 kilometres. Forming a spectacular backdrop to Pokhara are the world-renowned peaks of Dhaulagiri, Annapurna and Manaslu. Apart from its stunning natural beauty, Pokhara is dotted with numerous big and small Buddhist caves and temples that are well-known tourist attractions.
Incidentally, at a time when a lot of unrest is rocking North Bengal and tourists are leaving in fear with the tourism industry drawing a flak, signing the memorandum is the only blue lining in an otherwise murky sky.
Original Article written by Bongodorshon Information Desk
on
www.bongodroshon.com
Translated by