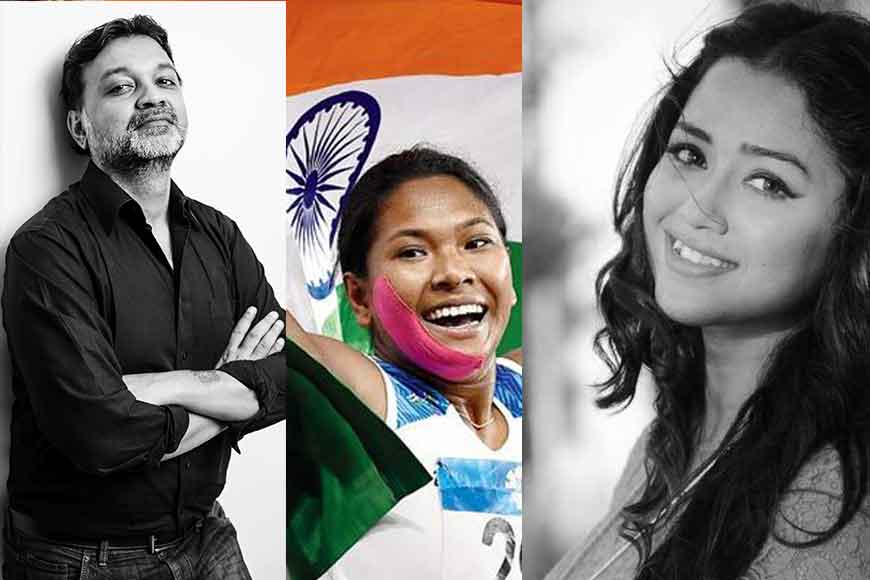 She had fought poverty, lack of training, scarcity of food, challenges of having six toes on each foot. Yet she excelled and made India proud in the 2018 Asian Games, by winning the Heptathlon, something that no other athlete had done before. Swapna Barman's inspiring life will now be made into a biopic by none other than director Srijit Mukherjee. In a recent interview Mukherjee confirmed they had bought the life rights of Swapna and can now make a film on her. She has indeed made not just Bengal proud, but the whole nation proud with her achievements.
Sohini Sarkar who has made a name for herself in the role of Byomkesh's Satyabati, will be playing the role of Swapna. She is undergoing rigorous training under Swapna's real-life coach Subhash Sarkar. She will also meet Swapna to get into the grind of the character. This is essentially a sports movie and the primary character has to get into the athletic figure mould and has to look extremely fit on screen.
Swapna is happy that a biopic on her is coming on screen and that it will inspire youngsters like her from Bengal's districts to stand up against poverty and win big. However, she feels and wishes aspirants from Bengal too are supported just like their counterparts in other states, where they get prize money and support, that run into crores.