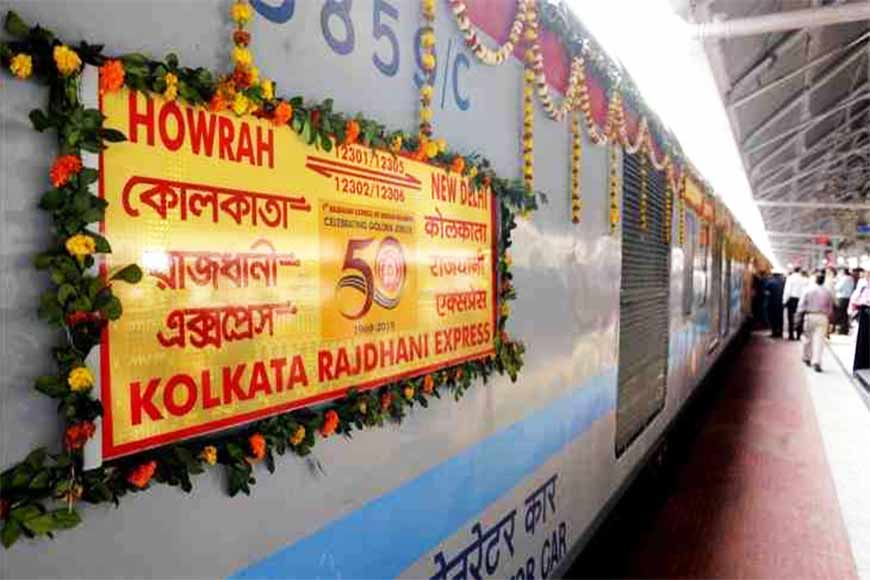 Life is fast-paced and to keep up with the jet-set world, travelling time of trains are reducing drastically thanks to modern technology. Travelling from Kolkata to Delhi by train previously took as much as 17 and a half hours. So many preferred flights above the luxury of even the Rajdhani Express. But much to the delight of passengers, the two cities will soon come closer, with trains covering the 1500 kilometers between the new capital and former capital of India in just twelve hours!
The speed of the trains operational between New Delhi Station and Howrah Junction will be increased drastically. Most importantly, the laid railway lines will be made more secure to prevent accidents. Presently, the Rajdhani Express runs at 130 kilometre per hour. After this proposed plan comes into execution, the Rajdhani Express will be running at 160 kilometre per hour thereby enabling the passengers to save around five and a half hours of the journey.
The Indian railways are also working to enhance the speed of the entire Golden Quadrilateral. The trains travelling between New Delhi, Chennai, Mumbai and Kolkata will be made faster, more secure and will be full of rich features. The 35,000 railway crossings and the stops on Golden Quadrilateral route will be removed. The entire project is expected to be complete in four years. All 6,485 stations will be equipped with WiFi connection making the journey convenient and comfortable for passengers. There will also be a digital corridor which will ensure an improved level of navigation during heavy showers and fog, enhanced speed, increased capacity and better security system for passengers.