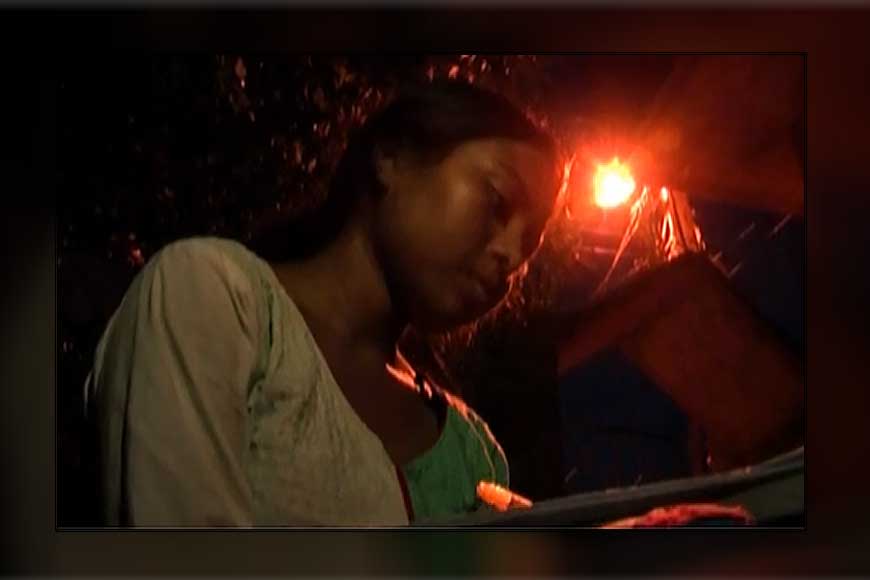 We probably all have read in books how Ishwarchandra Vidyasagar studied under street Gas Lights. But someone doing the same in 21st century Howrah, near Kolkata, is unbelievable. However, Suchorita of Howrah's Bangaal Para is one such example. She is seen every night sitting under electric lamps on a street and studying. Suchorita lives with her parents in a 10 by 10 room.
His father is a paint mistri who hardly has money to provide her two square meals. Yet Suchorita always wished to study. However, when his father due to physical illness could not work anymore, then further poverty took an ugly turn in their lives. Even their electricity line was snapped. Yet Suchorita did not leave her studies. Her primary aim is to complete her studies and get a job and earn. At times she got second-hand books from well-wishers, some give her shoes, dress. And that's how Suchorita continued her studies and scored more than 80 percent in her Higher Secondary Examination.
Now she goes to college. On some days she does not even get a proper breakfast before leaving for college. Yet her hunger for studies keeps her going. Suchorita is our Goddess. Remember her as you celebrate Lakshmi Puja tomorrow.