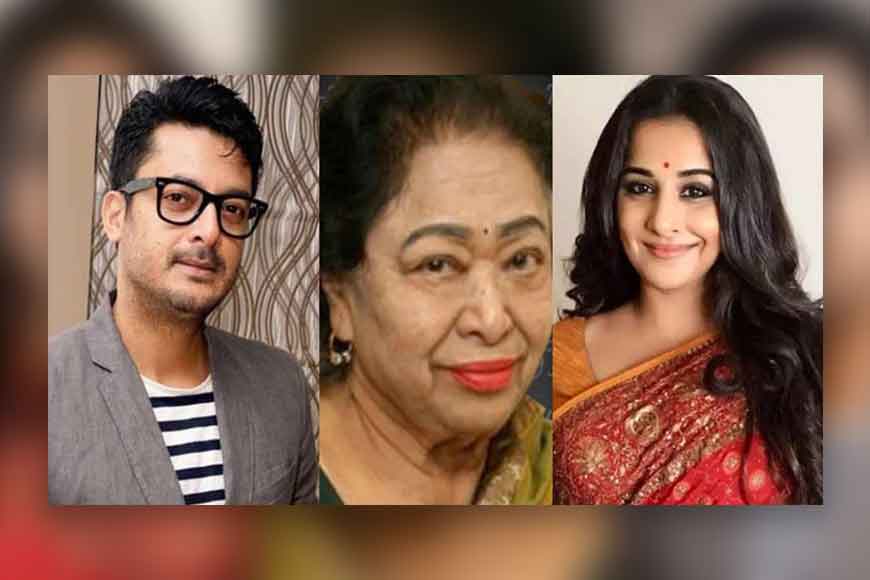 A soon to be released biopic with Vidya Balan and Jisshu Sengupta in the lead, traces that unknown aspect of Shakuntala Devi!
It was October 5, 1950, when the world around saw Human Computer Shakuntala Devi, on a BBC show hosted by Leslie Mitchell, giving instant answers to complex maths problems, solving them in seconds. The world was stunned. Even some of her answers didn't match the answer which the channel had. Later, after cross-checking Leslie Mitchell announced that the answer given by Shakuntala Devi was correct and not the one that the channel had!
Since appearing in the BBC show, Shakuntala Devi became a household name. Born to an orthodox Kannada Brahmin family, her father rebelled against becoming a priest in the temple and joined the circus. He found out about his daughter's extraordinary ability to memorise numbers as he was teaching her a card trick when she was only three years old. She used to perform road shows with her father exhibiting her incredible calculation skills. Later on, she became a figure respected by the world for her skills to solve the most complex mathematical problems in seconds.
The Human Computer was also a powerful writer and her thinking was light years ahead of her time. She was the first Indian to publish the first study on homosexuality in India in 1977. It was called 'The World of Homosexuals.' Incidentally, she herself was married to a homosexual! In a documentary called For Straights Only by Vismita Gupta Smith, Shakuntala Devi talked about her marriage to a homosexual man. She was married to Paritosh Bannerji in the mid-1960s. Paritosh Bannerji was an officer of the Indian Administrative Service from Kolkata.
In the documentary, Shakuntala Devi said that her marriage to a homosexual man was the reason behind her increased interest towards homosexuality and it motivated her to study more on the topic and publish the book on such a sensitive topic in the 1970s, when such issues were unheard of. In the book, Shakuntala Devi gave a case study of Venkata Subramanian who was a homosexual and revealed some of the bitter realities about how a homosexual person was treated in our country at the time and how homosexuality in our society was a taboo.
Shakuntala Devi also explained in her book that the concept of there being two types of sexual tendencies -- homosexuality or heterosexuality -- is wrong.
A person can experience attraction to differently gendered people at different times, she said.
All along while writing the book, Shakuntala Devi was in Kolkata fighting for Gay Rights. The situation in the 1970s regarding sexual preferences was a taboo. And it was not easy for the mathematics genius to grapple with the truth. Kolkata gave her a lot of followers, who she got in her own movement for Gay Rights. She rose above everything, though her husband's sexual preference came as a shock. She made a genuine effort to study the plight of the gay community in India.
Shakuntala Devi led surveys in Kolkata and Bengal and Assam's districts while still married to Bannerji and started speaking to members of the gay community still 'in the closet' and to same-sex couples. She also began documenting their experiences, their expectations from society and the subdued manner in which they had to live. Though today Section 377 of Indian Penal Code has been scrapped, Shakuntala had called for its decriminalization long back in 1977.
'The World of Homosexuals,' is all about these years of research and movement that she led about the Gay community. Today, the book is also considered to be one of the first comprehensive studies of being gay in India, making Shakuntala Devi revered as an early pioneer in modern India's fight for gay rights.
But Shakuntala Devi's love for mathematics went above all. She could give the 23rd root of a 201 digit number in 50 seconds, which compelled the US Bureau of Standards to write a special programme into a UNIVAC 1101 computer just to check her answer. In her own words: "Without mathematics, there's nothing you can do. Everything around you is mathematics. Everything around you is numbers."
The film on Shankulata Devi's journey made by filmmaker Anu Menon starring famous Bollywood actor Vidya Balan in the role of maths genius will be released in the summer of 2020.