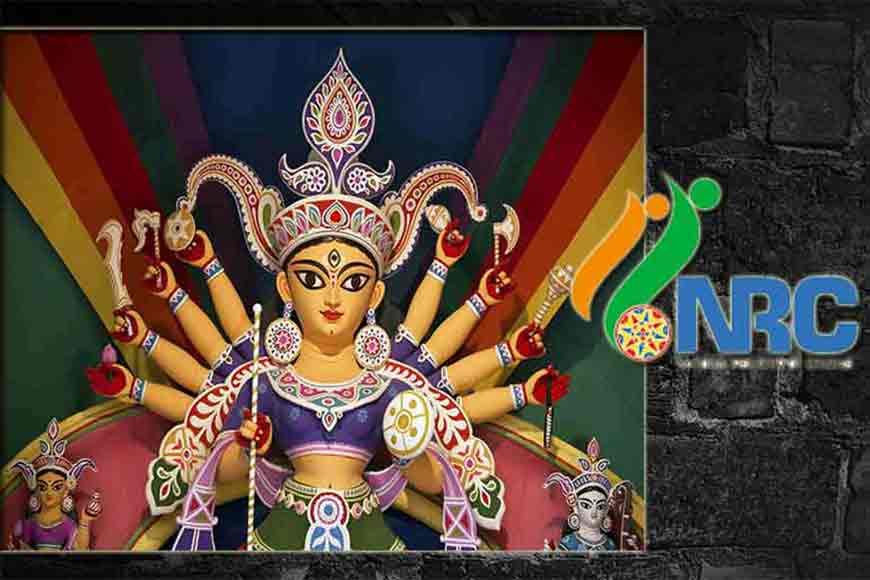 Compounding issues around the world have led to millions of people displaced abroad or within their own borders. In India, infiltration from Bangladesh has been a cause of socio-ethnic tensions in the bordering states, primarily in the north-east, as the locals are apprehensive of being marginalized in their home state. The issue of National Register of Citizens of India (NRC) has now pressed the panic button for many who fear they might become stateless if their names are not included in the list. The fear of deportation is gripping them. This year, the plight of the stateless refugees forms the theme of Rajdanga Naba Uday Sangha Puja pandal.
Living under constant threat and vigilance, these 'stateless people' have been rendered homeless, every time they tried to piece together their lives. Working with 50 artisans and using wood, plywood, fiberglass and other metals, artist Subrata Bandopadhyay is busy completing the structure and putting the final touches to the enormous installation. A throne, that represents state power, has been fixed on a globe at the entrance to the pandal. Though no figure sits on it, a crown and guns fitted to the throne will convey the barbarous power of the state.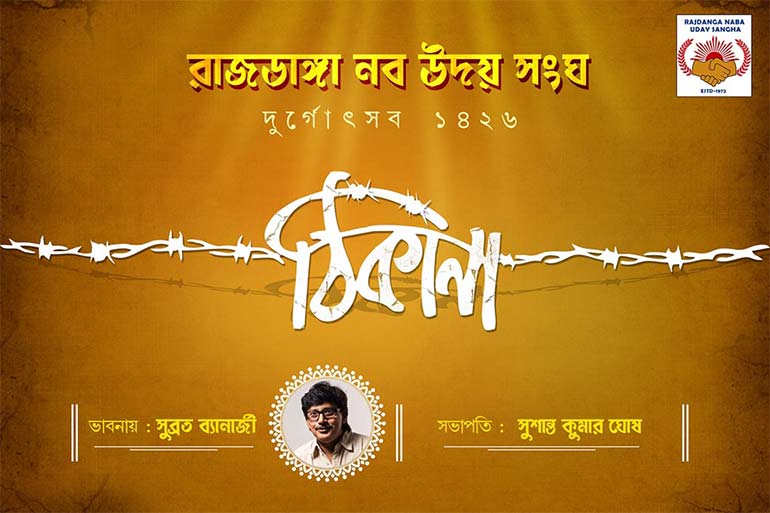 A structure similar to the arm of a crane emerges from the throne to hit a colossal shuttlecock, tearing apart the feathers that are stitched together to form it. The shuttlecock symbolizes those who had once lived the life of a refugee. Their well stitched lives are disintegrated when the state strikes. Huge badminton rackets will adorn the pandal. These rackets will symbolize the instruments of state power that wield the ability to control the fate of the masses and turn them into 'faceless, homeless, non-entities,' hanging in permanent limbo.
Installation of a massive bird spreading its wings will be the eye-catcher inside the pandal. This bird will allude to freedom in the endless sky, a space not fragmented by barb wires. The theme of this year's Puja pandal has touched the inner chord of many, a uniting force against a dividing regime.