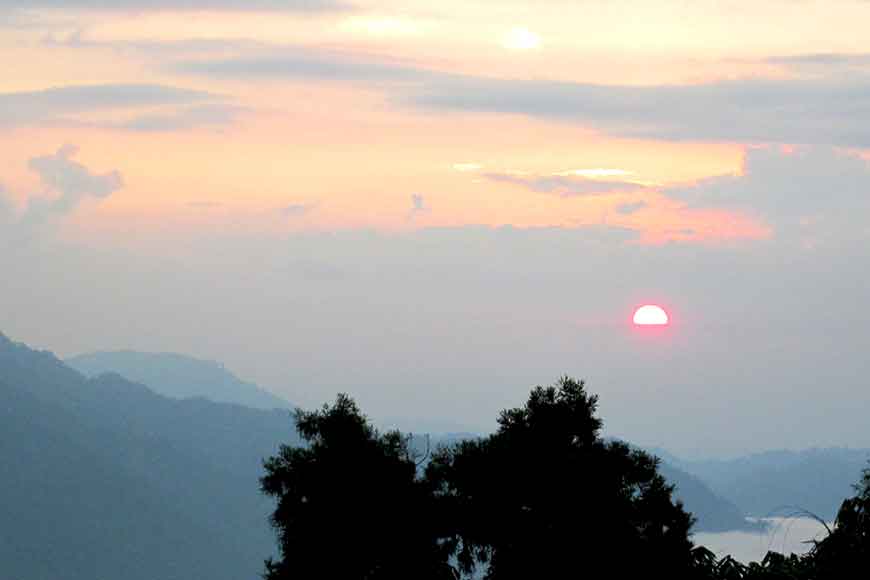 If you are a wildlife lover and is an ardent birdwatcher then you cannot miss Latpanchar, the quaint paradise along the Mahananda Wildlife Sanctuary of Bengal. And if you are lucky, you can even spot the rare Great Hornbill, which nests in this region. A small village in the lap of the Himalayas, Latpanchar is a part of Mahananda Wildlife Sanctuary and is located at an altitude of 4,500 feet above the sea level. This off-beat tourist destination is ideal for those tourists who wish to avoid crowds and enjoy peace and tranquility.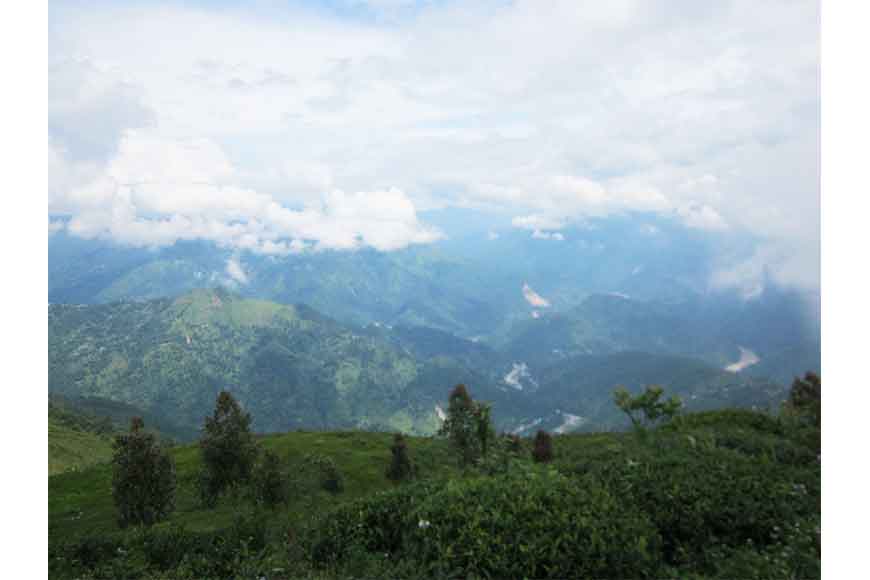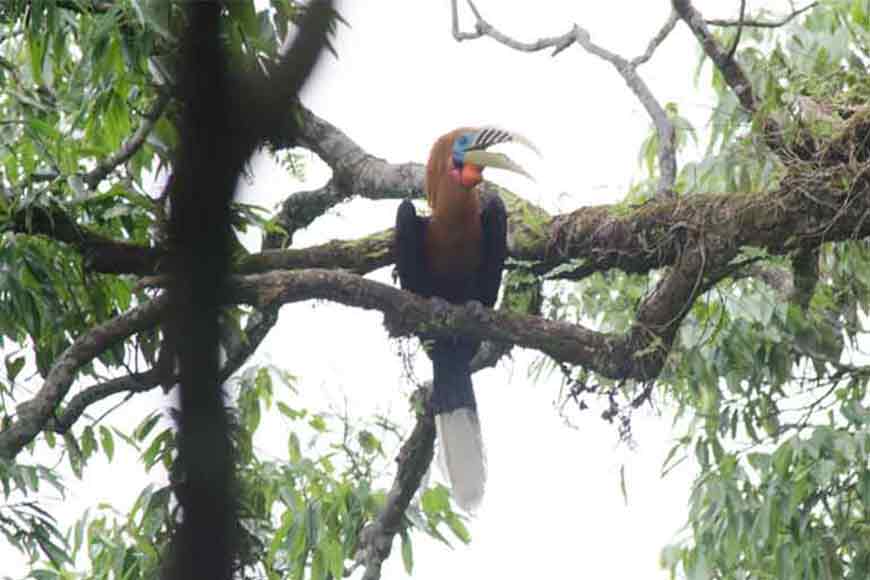 Latpanchar is very rich in flora and fauna and is home to the most elegant, colourful, endangered species of Rufous Necked Hornbill. Thick sturdy beak, brown head, darkish blue plumes bordered by white plumes at the edges – the bird comes here to nest. In Bengal, this bird is popularly known as Dhanesh pakhi. Hornbills are very attractive to birdwatchers for their massive bill, food habits and strange social behaviour. Though India is home to nine varieties of hornbills, Great Hornbill and Rufous-necked Hornbill are common in Latpanchar. February and March are their annual breeding season, while from April onwards, one gets to see them nesting. Before incubation, the hornbill pair builds a nest in the hollow cavity of large tree trunks. Once the female enters the nest, it is sealed off with tree barks, mud and droppings. The responsibility of feeding the family is then with the male hornbill who flies great distances to procure food.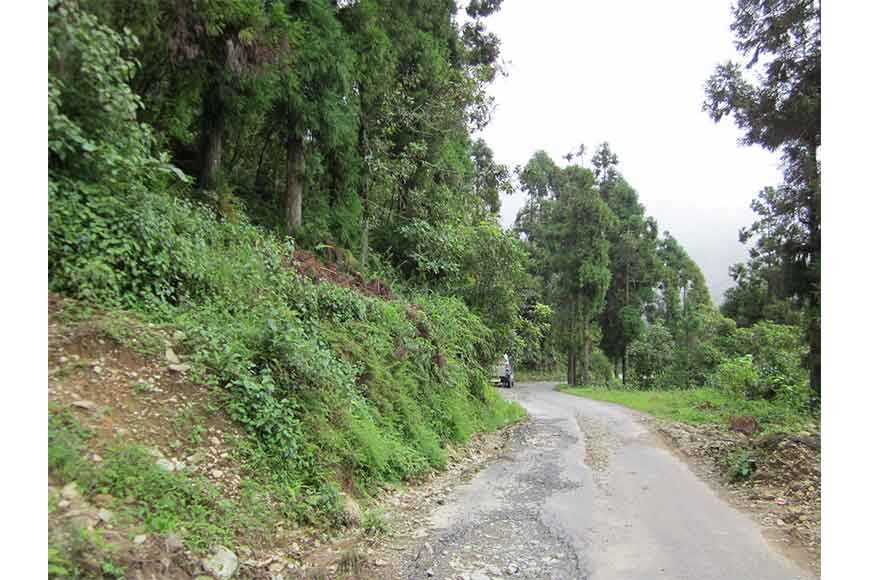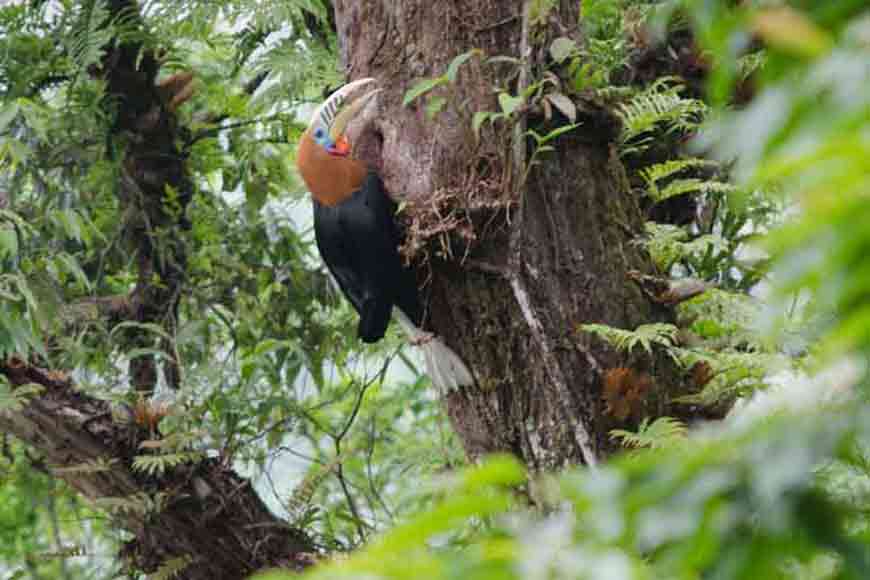 Not just hornbills, if you are lucky, you can even view the snow-studded Mount Kanchenjunga from Ahal Dara View Point. From here the main road leads to a lake called Namthing Lake, that is famous for the rare Himalayan Salamander. Other than bird-watching, another popular activity in this region is jungle trekking, where you can come upon a rich flora and fauna. This place has 36 species of animals and 240 species of birds including Himalayan Black Bear, Barking Deer, Mountain Goats, wild boars and leopards, Laughing Thrush, Sunbird, Scarlet Minivet, Minla, Yuhina, Scaly Thrush, Ashy Backed Shrike, Spotted Eagles, Magpie, Drongo and Woodpeckers. Latpanchar is also famous for Cinchona plantation which is used for manufacturing medicines for malaria. Several Cinchona extraction factories are located here. You can also take a trip to the Raja Rani Temple.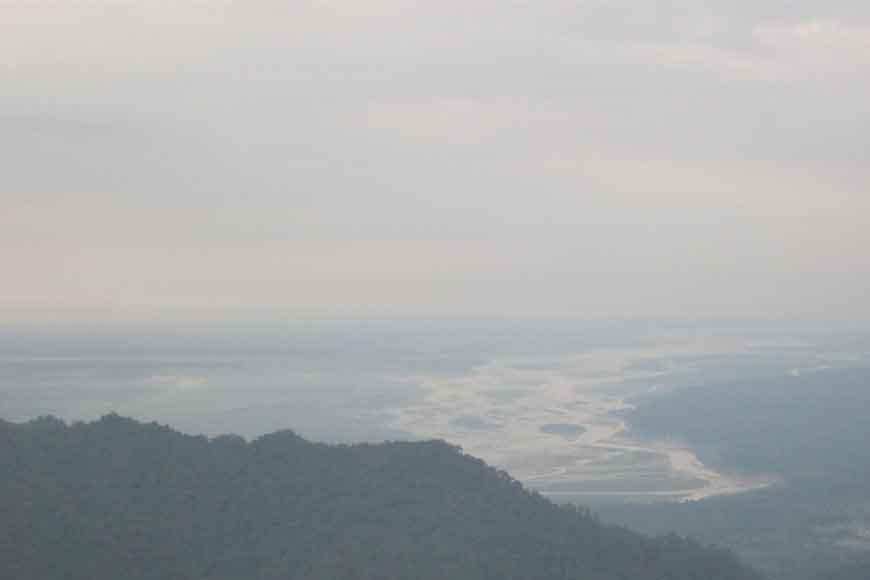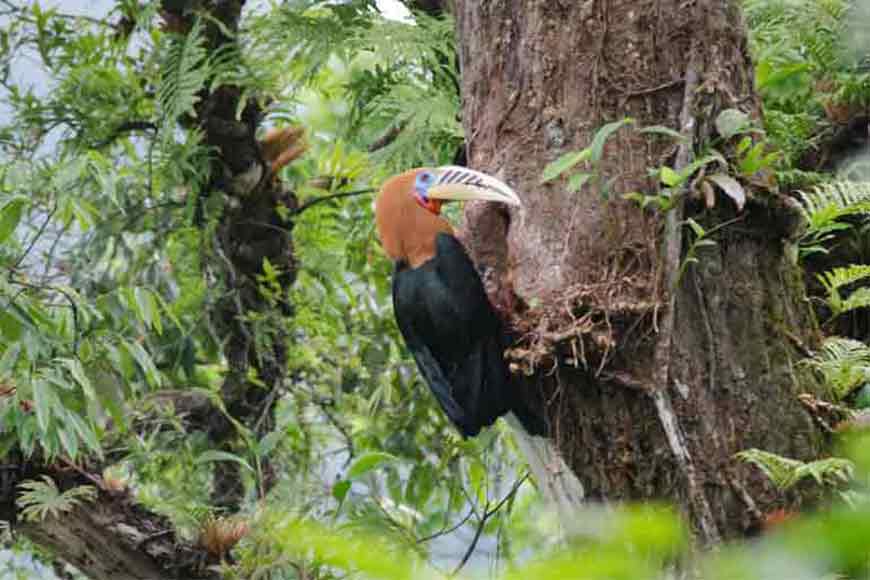 There are a few homestays in the area with basic amenities. You can approach the place via Sevoke Road from New Jalpaiguri Station or from Bagdogra.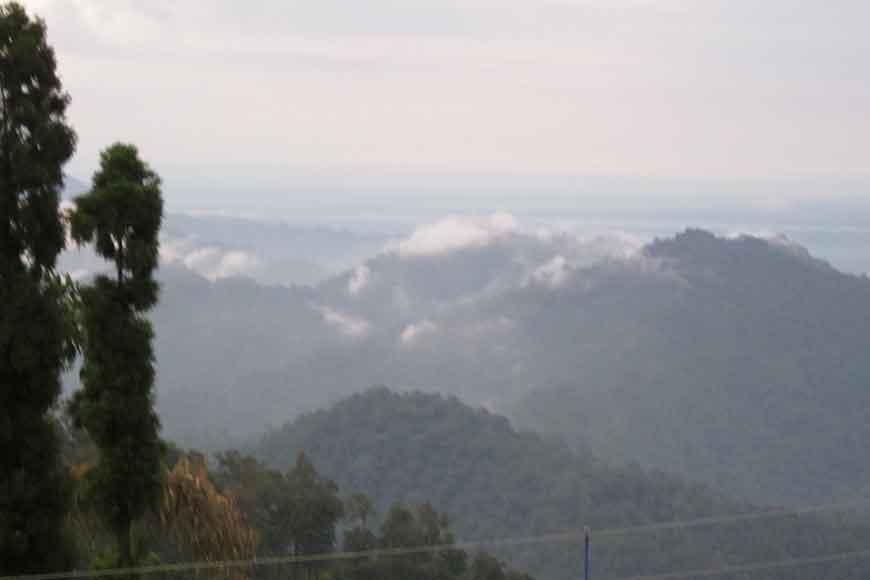 Story Tag:
West Bengal Tourism, Mahananda Wildlife Sanctuary of Bengal, Latpanchar