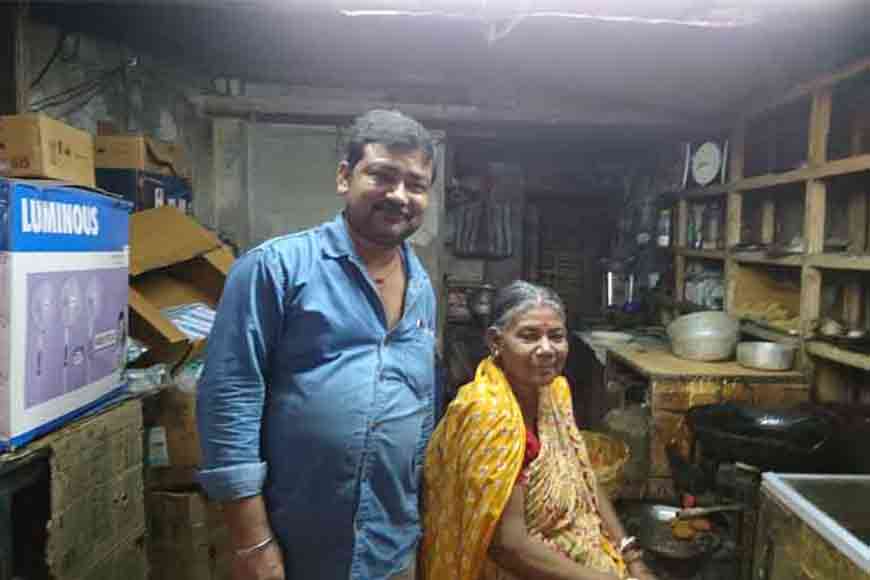 Satyajit Ray's Apur Sansar was a classic per se that brought out every emotion of Bibhutibhushan Bandopadhyay's classic novel. But imagine Apur Sansar selling Bengal's golden-brown fritters mixed in a thonga full of puffed rice! Well, that's what Bengal and Kolkata is all about, where intellect and literature even flows along street and shop corners and stalls selling food. Even our gastronomical delights are laced with literary nuances. Even Bengal's food stall owners, selling evening snacks express their love for their authors by naming a food stall after a novel!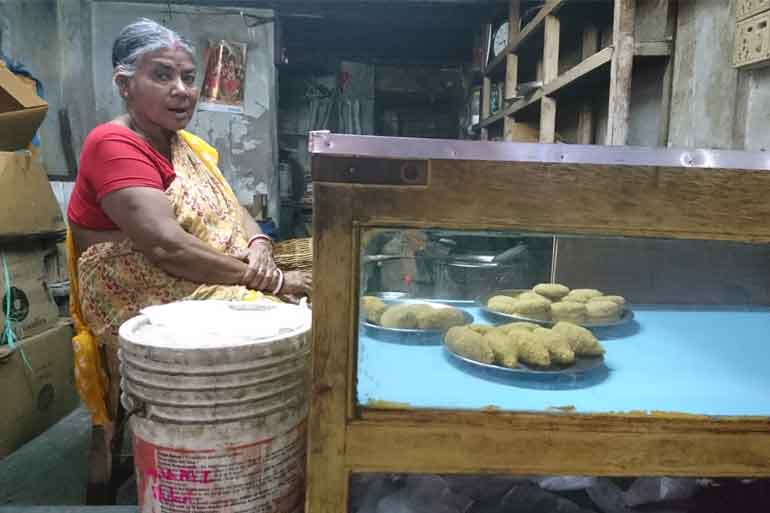 Get off at Geetanjali Metro Station off Naktala and walk towards Garia. It is there that you see a board called Apur Sansar, a quaint stall selling groceries along with Chops all through the day. For any chop addict, this is heavenly, for you get fritters not just as an evening snacks, but even as a lunch break! So, if you have a strong digestive system and deep-fried fritters do not give you frequent burps, then this place is a true hangout for you. That heavenly smell of besan-dipped sliced brinjals are simply irresistible.
Owner Joydurga Saha has turned a part of her humble household into Apur Sansar. She is seen sitting on a cane stool every day sporting a friendly smile. The shelves in front of the shop are glass-covered where a host of uncooked chop items are displayed – vegetable chop, fish chop, meat chop (made with biscuit-dust), cauliflower chop etc. They are ready to jump straight into the boiling oil and appease your taste buds in no time. Beguni, daal bora, alur chop, name any and they are all there to satisfy your hunger. Once upon a time the shop had a hoarding with 'Aadi Apur Sansar' written on it in beautiful calligraphic art.
Joydurga's son Prabir Saha said: "Apu is my niece's nickname. The whole family is fond of immortal novelist Bibhutibhushan. The 'aadi' coinage was due to the grocery shop that was established long ago. The term was chosen due to its simple yet strong appeal to commoners. We started 'Apur Sansar' around 10-12 years ago.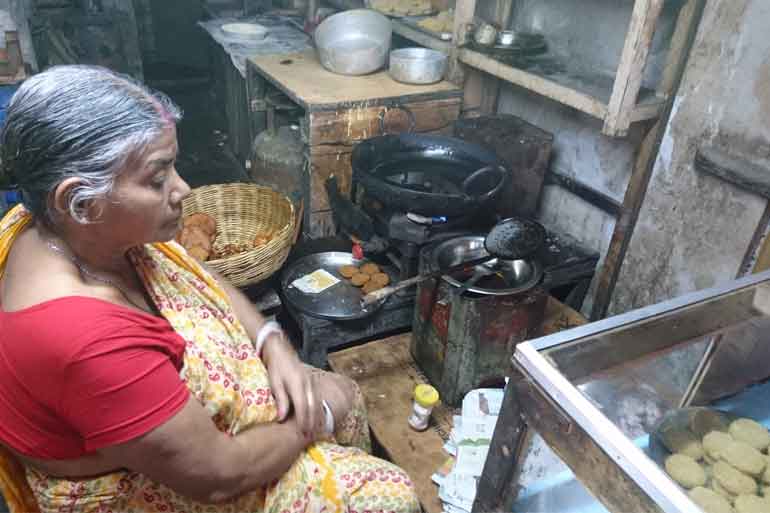 There seems to be an inexplicable magic that draws chop aficionados to Apur Sansar. Joydurga mildly grins when asked about what spices are used to make the chops so immensely delectable. "Nothing special," she replies. "It feels good when so many curious people flock around our shop and appreciate us. We exchange talks, we exchange smiles…"