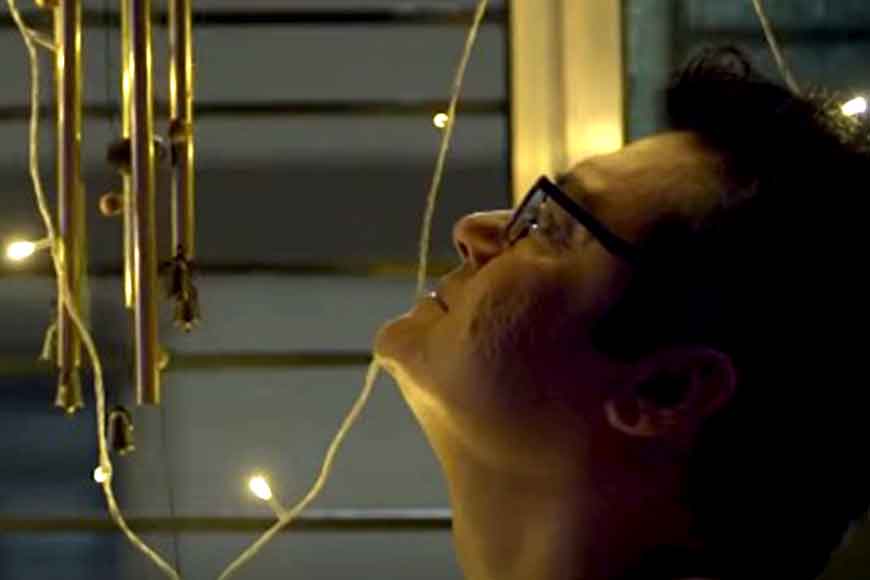 Caught in the web of life, we often lose touch with each other. In today's world, social media seems to be the only viable option in keeping the world connected. Tarikh (The Timeline) unfolds with this uncomfortable truth of modern life. Dipankar Mitra played by Koushik Ganguly, is a wildlife photographer who returns to London after staying in Africa. On returning, he remembers his friend- Anirban who he had lost touch with and visits him to wish him on his birthday.
Dipankar in the process opens up the timeline and to his utter shock, he finds out people remembering Anirban, the idealist professor on his death anniversary, 26th April which happens to coincide with his birthday. The interesting narration of the film then takes us back to the timeline of Anirban and the events that took place in his life before succumbing to death.
Anirban is a staunch idealist who does not believe in compromising with his convictions. He is a professor who is loved by his students as he has extensive knowledge about life, death and believes in revolution. He leaves no stone unturned to stand by them risking his career because he believes in sticking to his principles irrespective of the repercussions. He seems to be regretful of the fact that he is an 'insufferable escapist' and despite preaching about socialism, he leads a life of a capitalist. With a sense of lament in his voice, Anirban calls himself 'another brick in the wall'. His wife Ira, played by Raima Sen is ideologically opposite, conforms to the conventional ways of life, is addicted to Facebook, spends her time watching puppy videos and shopping for her family. They can hardly relate to each other and there is an emotional void between the two.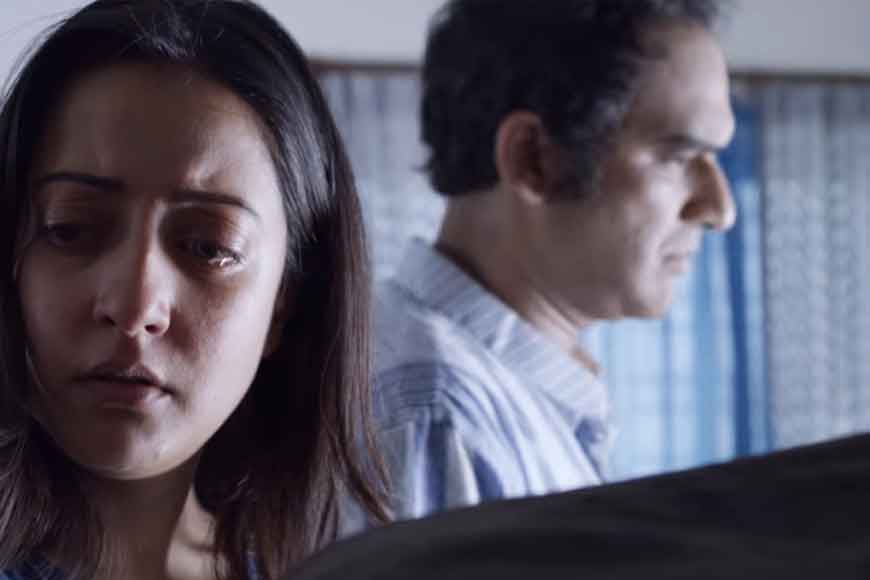 While, Anirban's childhood friend, Rudrangshu played by Ritwick is helplessly in love with Ira and plays an important role in the couple's life. Anirban does not like Rudrangshu's 'understanding' with his wife while Rudrangsha seems to be little envious of Anirban.
The film aptly deals with the dynamics and intricacies of relationships and also delves into the lingering subtext of death. Anirban seems to be romanticizing death throughout the film through dialogues like "Those who are gone, are gone, the real story lies with the people and the deceased's families and friends that are left behind to suffer and are bound to come to terms with the reality." Or even when he says, "I am sure the ferryman of the dead sings bhatiyali."
The movie centres around a text with a subtext. The way Ira reminisces his husband after he is gone will remind you of Radhika from Sab Charitra Kalponik. Churni Ganguly truly has an interesting style of narration. The film is fragmented into various timelines which might confuse the audience but ends up making the story more captivating. Cinematography by Gopi Bhagat seems a little overdramatic. However, the vertical shot of the street lamps makes you feel that Anirban is gazing from above while lying cold in the coffin.
Saswata Chatterjee is as impeccable as always, while Ritwik and Raima, too get into the skin of the characters. Music direction by Raja Narayan Deb adds a different dimension to Tarikh though it is influenced by Mohiner Ghoraguli and Pink Floyd. As the students sing in memory of Anirban 'Chilo bondhu ek amar..pelem hothat dekha tar.. the rendition makes us feel that nothing else would be able to describe Anirban better.