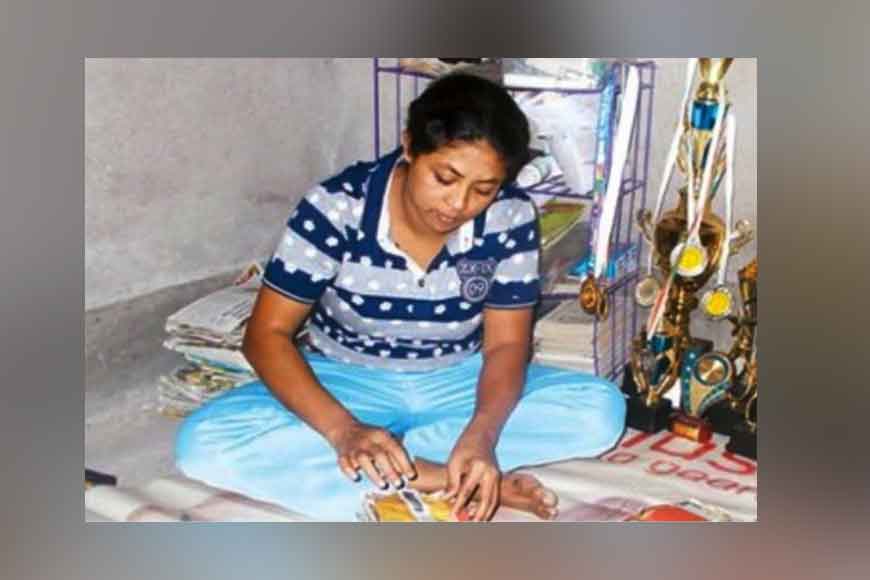 Kabaddi was a sport that fascinated Sangita since childhood. Coming from a remote village of Sundarbans, she felt an irresistible urge towards the game and wanted to fulfill her dreams of being a well-known sportswoman by playing kabaddi that needed no money to learn and was more accessible for a rural girl. Sangita dreamt of earning enough as a sportswoman so that she would be able to help her family and contribute to her sister's studies. Unfortunately, her dreams remained a dream, despite excelling in kabbadi.
Sangita had not just made it to the national team, she was also captain. Through spectacular performances, she bagged many awards and was honoured at the national level. Many years have rolled by, today none remembers Sangita's achievements. This former captain never got a government job despite many pleas. When the country spends crores buying foreign players for IPL matches, sportswomen like Sangita spend their life making paper packets to earn a living!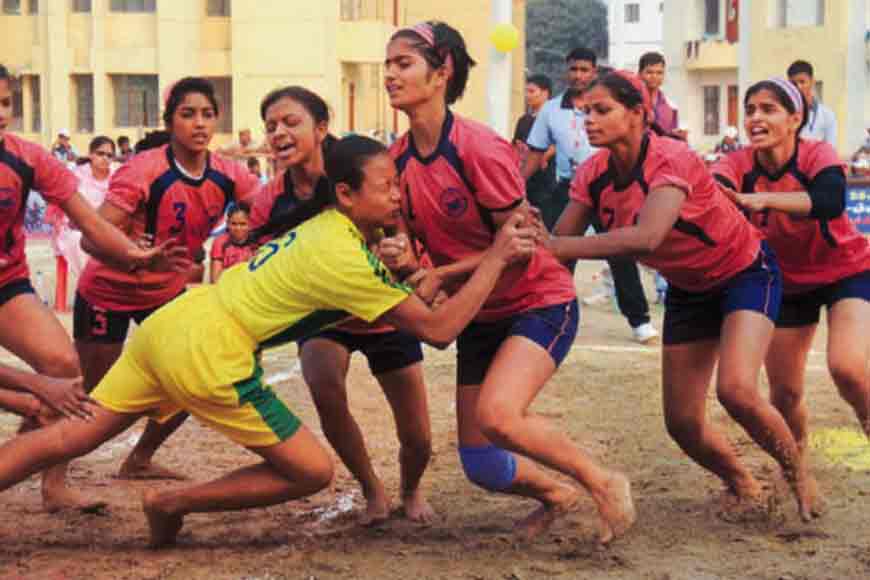 Yet she hasn't given up her dreams. Making thongas earns little money, but that offers money for her family's sustenance and enables her to pay her house rent. Recently she played in a kabaddi competition at Sonarpur Amantrani Sangsad held by Kolkata Police and was in tears while receiving her award. Sangita has played in several matches in schools, state-level, national-level and for many federations. She was also the captain of the team during the international match in Nepal and her performances have been highly appreciated. Will she ever get the chance of making it big like her counterparts in sports like cricket and soccer get to make! Shall this country ever learn how to respect sportspersons like her?