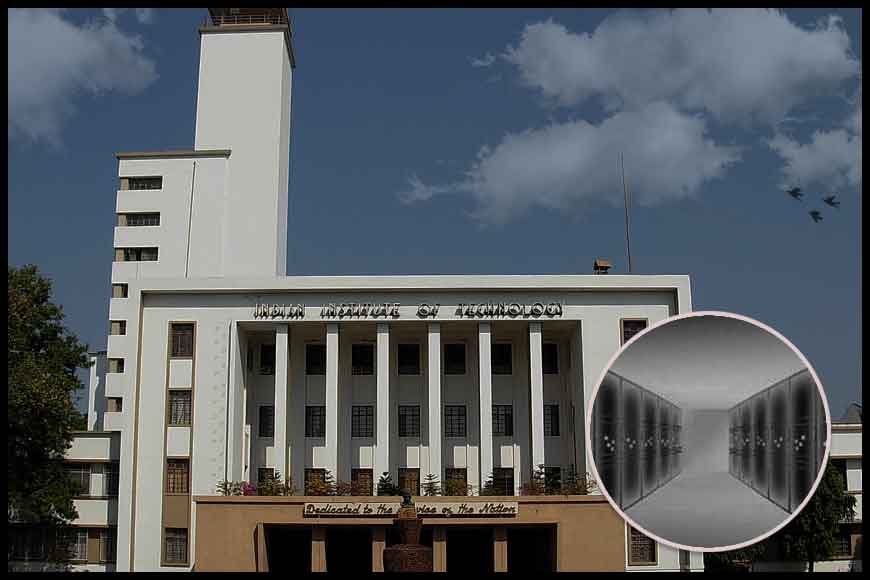 India will soon be ready with its own 'Desi' version of a supercomputer with unparalleled speed. Bengal's very own IIT Kharagpur is coming up with a supercomputer which has a speed of 1015 quadrillion. The computer wizards of this institute have promised this computer will be ready in another three months.
This supercomputer is like no other ordinary computer. It has been christened, 1.3 PetaFLOPS on the basis of its speed. This system will support research which requires traditional high performance computing, projects that demand huge data analytics, web platforms for bio-informatics, deep storage of different services. It is being built with the facility of high- performance computing and eco system of data centre, that has been made in the Institute under the National Supercomputing Mission, which has the agenda of building the most powerful and fastest computers in the entire country.
The data sciences will get directly benefitted because the new computing system will likely bring in a revolution in complicated calculations, chemistry, drug discovery, molecular dynamics, cryptography and a lot more. The other areas that have been identified are smart cities, healthcare, new materials and geo-sciences.
The supercomputer specially has a 'Desi' effect because it completely eliminates the idea of imported goods and only involves indigenous materials. IIT Kharagpur will be making this computer in three phases. The first phase will comprise of assembling, the second phase deals with assembling and manufacturing. The third phase is about bringing in perfection in the design and details of manufacturing including indigenous accessories. Experts from Niti Ayog, IISC, DRSO and the Department of Science and Technology will be assisting IIT Kharagpur in developing this unique computer. This supercomputer will also be a part of micro specializations, doctoral programmes and academic programmes of IIT.