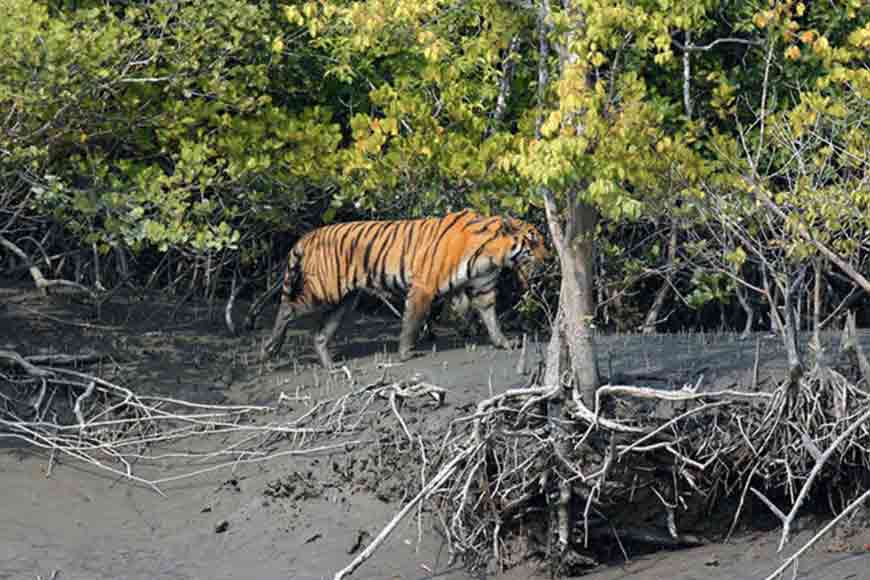 With the aim of preserving the ecological balance of the Sundarbans and promoting it as the country's only attractive mangrove zoo destination, the West Bengal Government has taken up an initiative to set up an eco-tourism hub there. It will come up in Jharkhali.
The mangrove zoo will be set up next to the Herobhanga River in Jharkhali. Rs 100 crore will be spent on the project. Work will be done in three phases: a canopy walkway will be constructed parallel to the jungle from where visitors will be able to spot animals in their natural habitat. Escalator facilities will be made available for the elderly and those with disabilities to cover the entire stretch on foot. The escalator will operate next to the walkway. Sunderbans is a UNESCO World Heritage Site inscribed in 1987, and it has been designated as a Ramsar site since 2019. It is considered as a World Network of Biosphere Reserve (Man and Biosphere Reserve) from 2001.
The state government has already taken up various schemes to improve the socio-economic condition of the people in the Sundarbans. A comprehensive skill development programme is being conducted among the youth. Hospitality management courses have been started so that the educated but unemployed youth can be trained. Various courses on plumbing and electrical repairs are being conducted in various blocks.