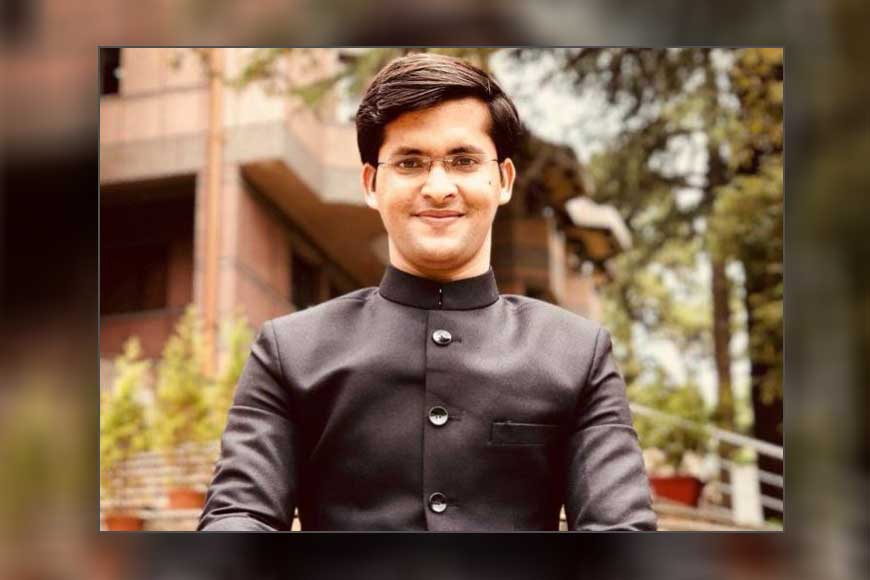 Son of an alcoholic auto-driver, brother to school dropouts, Ansar Shaikh cracked IAS exam at the age of 21, after working in tea-stalls. Now as the SDO of Dinhata, Ansar plans to help youths of rural Bengal to follow their dreams and achieve the unachievable! GB Exclusive!
Ansar Shaikh is not from Bengal, yet today he acts as a messiah to several youths of Bengal in the rural built where he is serving as SDO. A village boy from Maharashtra's Jalna, Ansar is here in Bengal to share his incredible story and act as an inspiration to many like him whose hidden talents never flower due to poverty. Son of an autorickshaw driver, who usually returned home drunk and beat up his mother, who was his second wife, Ansar had an extremely difficult childhood. At times he went without food and whatever he earned doing odd jobs went into studying, for he was hell bent to study.
And he did the invincible. He went on to become the youngest IAS of India, cracking the exam in his first attempt at the age of 21. He had an all-India ranking of 361 in his first attempt. Ansar after completing his high school and scoring a high 91 per cent, landed in Pune to prepare for the Civil Services Examination. He faced a lot of hardship and social discrimination. He even had to change his name to Shubham to get a PG accommodation. And all along he earned his living by working in different tea stalls and restaurants.
As SDO of Dinhata he shares his stories with many like him and tells them 'identity crisis' never held him back. He became even more determined to get into a system steeped in discrimination and bias and fight from within. "I never got angry or frustrated. In fact, I used to get motivated and inspired by all these things. It became a driving force during my preparation so that I can see myself there (at the top)," he tells all.
Ansar also promises that all poor and needy of rural Bengal area where he will work, will get al benefits of government schemes and see a ray of light at the end of the tunnel.