INSPIRATION! Durgapur's retired Headmaster takes free classes even after turning blind!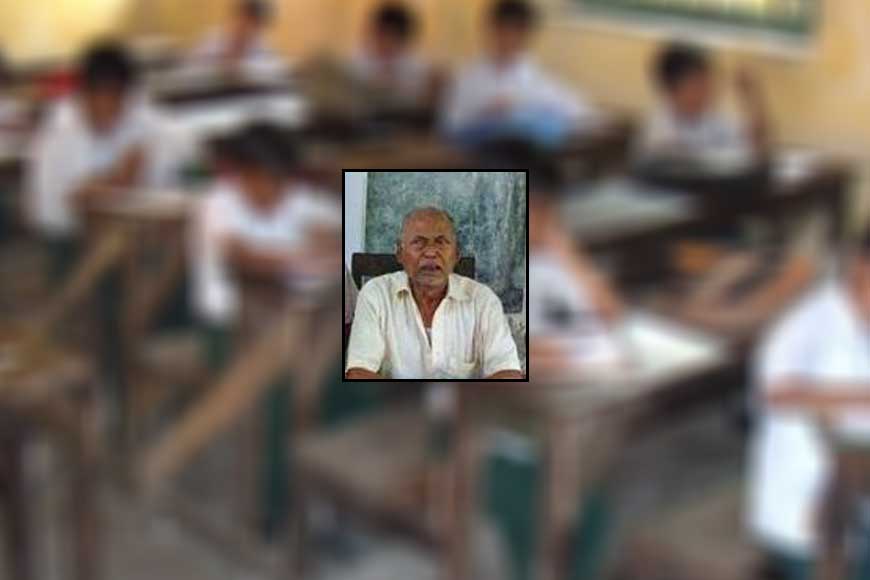 Every afternoon after classes are over, retired headmaster Rabilal Garai is seen with his young students holding hands and taking him down the road. Yes, he heads home with help of his students, as he cannot see anymore. His vision is almost nil. But that doesn't stop Rabilal babu from what he loves the most, teaching students and that too free of cost even a decade after his retirement.
As Rabilal Garai said in a recent interview: "I have worked at Bishnupur Primary School for 27 years and I feel it is my duty to help the students even after retirement. I do not need money though my life depends on the meagre pension I get. But I don't mind. Even though I have lost my vision, I will keep teaching till I am alive."
Even the students of the school are happy to get their old headmaster back daily and they hold his hands and lead him from home to school every morning and reaches him home after the school is over. Present headmaster is also indebted to him and loves the way Rabilal babu takes care of even the trees that he had planted with the students within the school compound. He probably loves his school more than himself.
We wish this world had many more teachers like Rabilal Gara