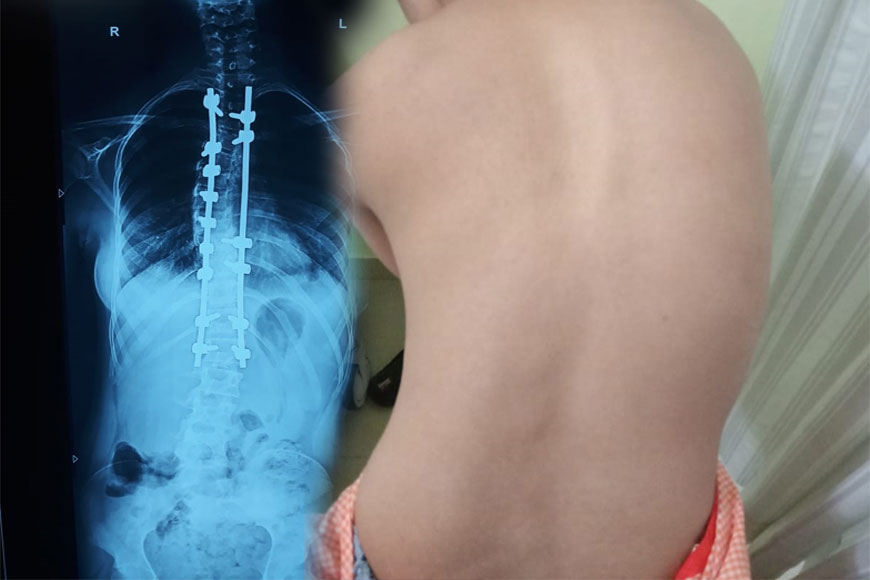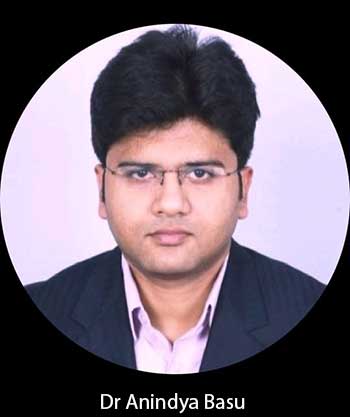 Her spine was bent like the first bracket. Let alone going out, 16-year-old Debashmita (name changed) even had a difficult time trying to put on her clothes every day and had no other alternative but to shed tears daily out of the pain she suffered while working with her bent back. The girl was suffering from a rare disease called Adolescent Idiopathic Scoliosis, where the spine bends precariously putting a pressure even on the lungs. As a result, Debashmita could not breathe properly.
When her parents were thinking to take their child to South India for treatment, it was doctors at the Institute of Neurosciences, Kolkata who came as messiahs. Scoliosis can set in due to various reasons. At times it is caused by muscular dystrophy and also due to cerebral palsy. However, as Dr Anindya Basu of IN-K who treated Debashmita mentions in his patient's case the above reasons did not lead to Scoliosis. Rather it was idiopathic in nature. The real reason for such a bending was unknown.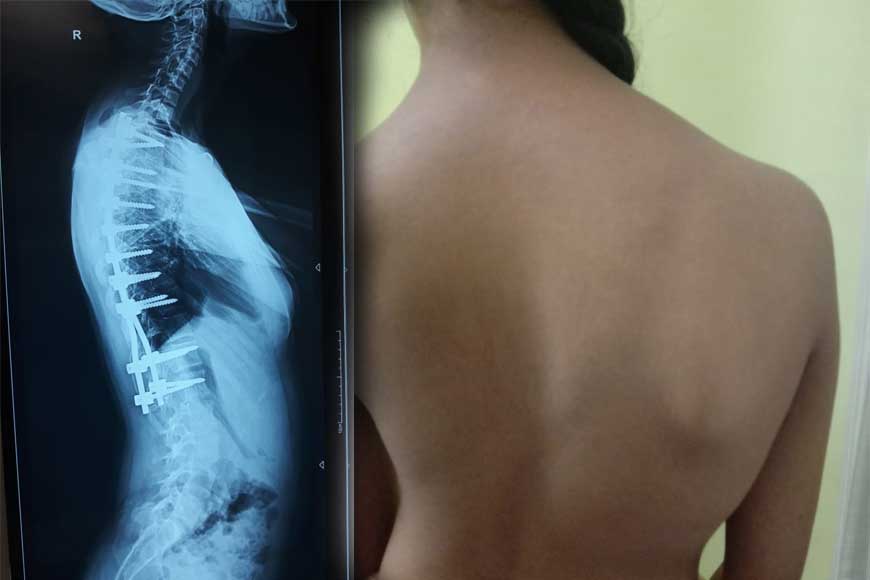 True, to what Dr Basu opined, Debashmita was like any other normal child. However, one day while dancing, she suddenly felt pain in her back and gradually her head drooped down and scoliosis progressed even before anyone realised what was happening. When Debashmita came to IN-K, her spine had bent almost to an angle of 60 degrees and the X-ray report showed it in the form of a 'C.' She had to undergo an operation, and frankly the operation was not easy. As Dr Basu points out: "This is an extremely difficult operation as the vertebral column encases the spine and we used Intraoperative Neuro Monitoring System, to carry on with the 4-hour operation." Debashmita got a new lease of life and thanks to the doctors of Institute of Neurosciences, she is up and will soon lead a normal life like before.