Intellectuals and locals of Bangladesh form human chain to save Ritwik Ghatak's Rajshahi house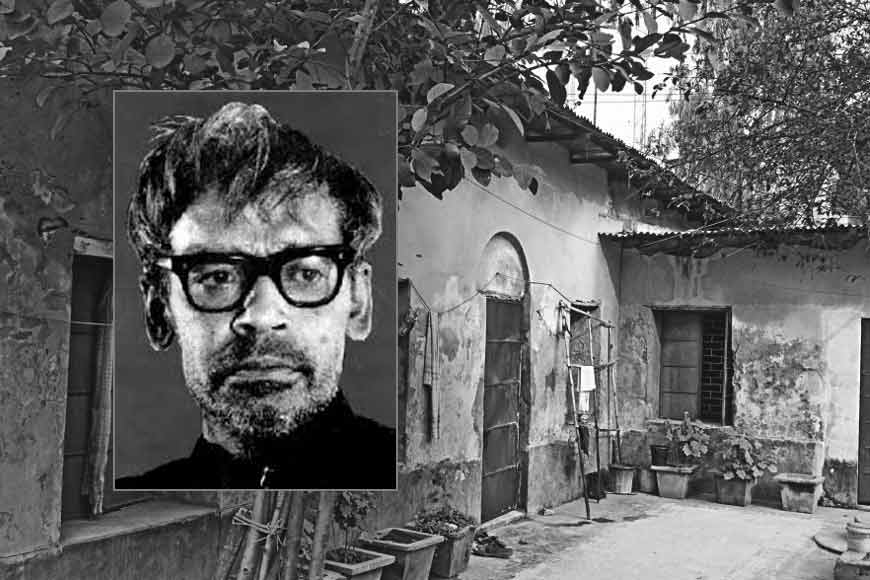 Legendary director Ritwik Ghatak is not just famous in West Bengal, but has an equal fan following on the other side of the Padma. Ghatak's ancestral home is still found in the Rajshahi district of Bangladesh. But last week, the Rajshahi Homoeopathic Medical College and Hospital authorities have demolished a part of his ancestral house for building a bicycle garage! And this has raised a fury among the intellectuals and locals who formed a human chain to stop the demolition.
A total of 13 social and cultural organisations in the district have submitted a memorandum to the Rajshahi deputy commissioner, demanding that the ancestral house of internationally renowned filmmaker Ritwik Ghatak be preserved and declared a heritage property. They also demanded that the government build the Ritwik Ghatak memorial museum. Ghatak spent his childhood, adolescence and a part of his youth at this house in Rajshahi's Miapara area. Renowned author of the subcontinent Mahasweta Devi also lived here for some time.
During the Ershad regime in 1989, the ancestral house was leased to Rajshahi Homoeopathic Medical College at a nominal price. They are now using the entire house. The college authorities have already built multi-storeyed buildings beside the house. The authorities have also been using those rooms where Ritwik and his family members used to stay. The college authorities damaged a part of the house and decided to build a temporary garage.
Additional Deputy Commissioner of Rajshahi Md Shariful Haq said: 'We have asked the college authorities to stop the work. We will investigate this matter and take necessary measures accordingly.'