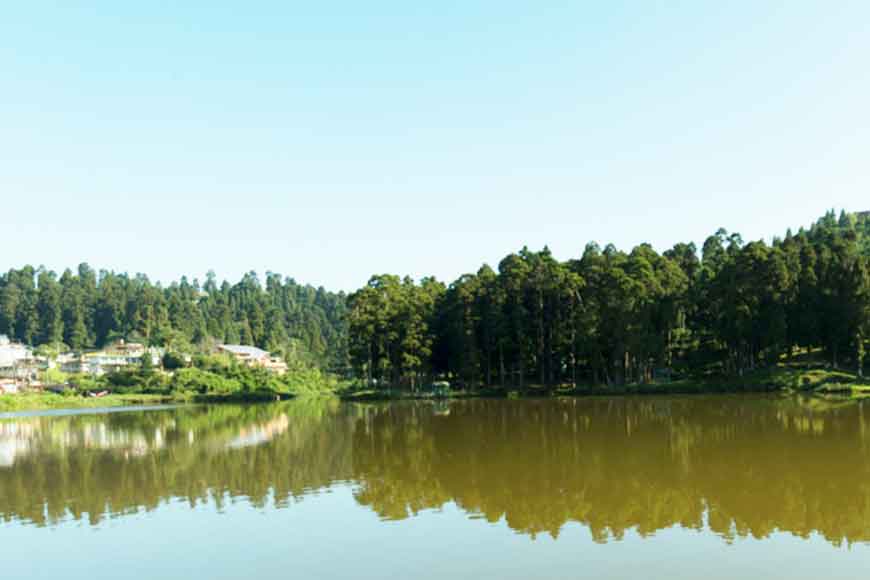 Those who have visited the picturesque Mirik Hills of North Bengal, must have been equally mesmerized by its charm, just like they are when they see the mighty Kanchenjungha from Darjeeling. The serenity that the quaint hill station of Mirik offers, has a calming effect on your soul. It is situated in the Darjeeling district, around 49 kilometres from Darjeeling town. The word 'Mirik' comes from Mir-Yok which in Lepcha means 'place burnt by fire.' This place is a favourite spot for tourists because of the climate, natural beauty and of course, easy accessibility.
It is surrounded by several well-know and picturesque tea estates including Sourini, Thurbo, Gopaldhara and Phuguri. Boating in Mirik Lake is yet another unforgettable experience. Bokar Monastery, belonging to Tibetan Buddhism is an enchanting place which resonates with utmost peace. The pine forests make you feel lost in the unknown silence of nature and stays within your soul. The peaks of Kanchenjungha are visible from Ramitey Dandra. There are so many points where you can witness the magical sunrise and sunset. Mirik is like a gift of nature which is truly a place to be remembered!
Chief Minister Mamata Banerjee realises the potential of Mirik to be turned into a world class tourist spot. Accordingly, the administration has already started conducting a thorough study in pursuit of building a tourism infrastructure. A study on sunrise points near Mirik College, Youth Hostel near Mirik Lake, home stays near hilly villages is underway. The construction of a 100-bed hospital has also been undertaken.
Places like Kalimpong and Darjeeling are no more the same. The ever-increasing crowds have somehow changed the tranquil atmosphere of these areas. The enthusiasm of tourists about these places is gradually decreasing. They are now looking for greener pastures- new tourism centres. Therefore, Bengal government is coming up with places like Sting, Rishop, Lava, Chatakpur and now Gajoldoba and Mirik. The tourism infrastructure of Mirik is coming up fast with roads, drinking water and drainage system, the major things that are being considered for the development of the area. Bengal will soon have a world class tourism hub to try out soon. Do not forget to keep Mirik on your next wish list.