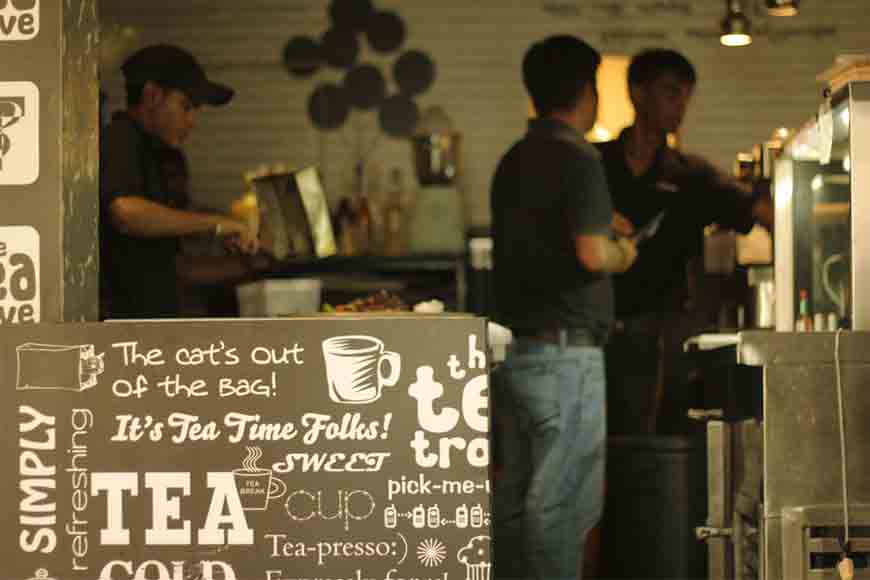 Tea literally keeps life ticking in Kolkata. The concept of 'cha and adda' is intrinsic to the Bengali psyche. Whether it is cheap roadside tea stalls, mid-segment kiosks or up market tea boutiques, offering a variety of tea, they all appear to be doing brisk business.The Tea Trove is dedicated to rediscovering the diversity and tradition of tea, through innovative variations, blends such as Strawberry-Basil Green Tea served as Iced Tea, or even as a Popsicle! In addition to the health benefits, their products are handcrafted and made fresh daily with all-natural ingredients.
As the nip in the air intensifies and Kolkata gets ready to usher in winter,The Tea Trove is all set to celebrate a unique month-long tea festival across all their counters, to continue till December 15. Seven different blends of tea are on offer to keep spirits high. For masala chai lovers, there is the Kolkata Kesari Chai, which is Assam tea, blended with exotic spices like saffron, cardamom, nutmeg and ginger. The other variant is the Assam Masala Chai, which is premium Assam CTC tea mixed with dry spices like cinnamon, cardamom, ginger and cloves.Then there is Bombay Cutting Chai – also Assam CTC perked up with spices such as ginger, cardamom and fennel - and the exotic Irani Chai, which is a delectable blend of Assam Earl Grey and Darjeeling Tea spiced with cardamom.
For a North Indian variant of masala tea, there is the Punjabi Masala Chai, which delivers a strong kick with flavours of ginger, cinnamon, cloves, black pepper, star anise, nutmeg and cardamom. The Maharaja Kashmiri Kahwahis a delicate oolong infused with cloves, crushed cardamom and cinnamon. More adventurous ones can choose Mocha Chai, that combines chocolate, coffee and tea flavour. Or, the Whiskey Chai - a non-alcoholic black tea infused with the flavour of a single malt. And it's pretty close to the real deal!
With or without milk, tea is here to stay and rule the Bengali heart. Kolkatans who believe that any time is tea time can drop in at any of the boutique chain.