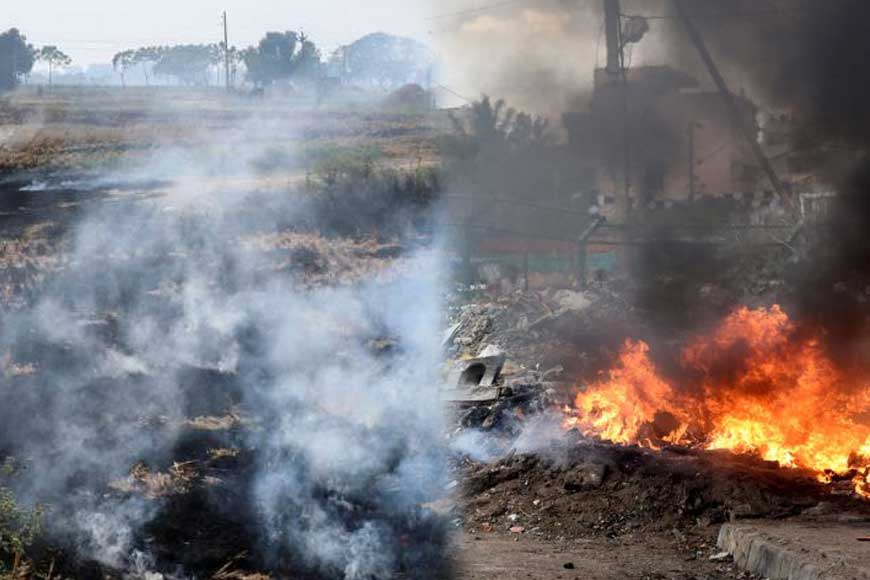 If the constant haze over Delhi-NCR that has forced schools to shut down and people to wear masks, Kolkata is not far behind. Other than the rising level of pollutants in air, another silent devil is gradually rising its head in the backyard --- just like stubble burning in Haryana and Punjab, an extensive hinterland surrounding Kolkata including neighbouring districts is reeling under the threat of dry straw and garbage burning.
Though burning of garbage and straw is prohibited, yet recent incidents reveal large areas of South 24 Parganas, Burdwan, Hooghly, Nadia, Howrah have been burning straw and garbage. In the immediate vicinity of Kolkata, there are several garbage dumping sites and a general practice is to burn garbage including plastic wastes and tyres. This is adding to increased pollution in the area and can lead to a sudden leap if this practice is not immediately stopped.
Dr Pulak Lahiri, professor of Environmental Biology says: "Such practices should be immediately stopped. Specially burning of plastic and rubber leads to poisonous toxic wastes and fumes that can be highly carcinogenic and cause widespread pollution. They emit carbon di-oxide, carbon monoxide, poisonous fumes of sulphur and nitrogen." True, if such practices are not stopped immediately, it can turn Kolkata to a smog hit city like Delhi-NCR!