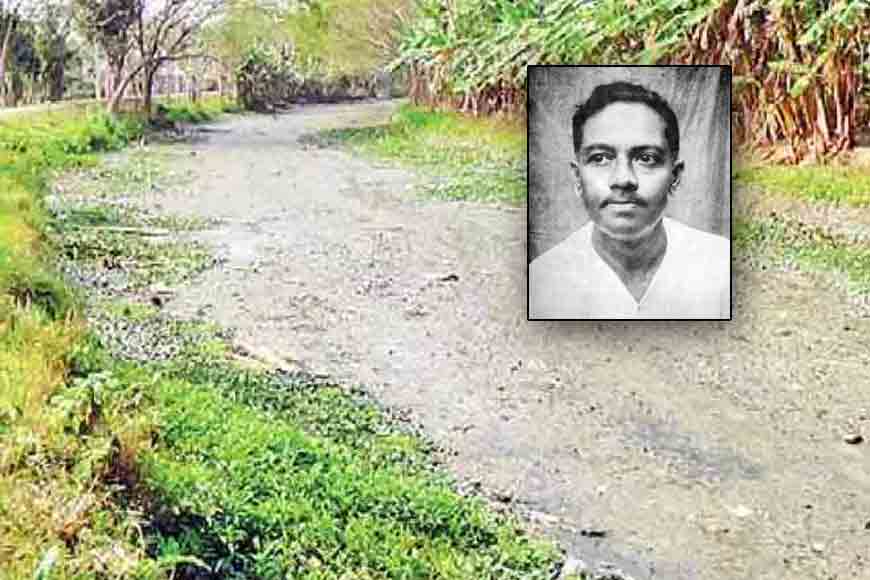 'Abar ashibo phire Dhansheritir tirey/ ei Banglay..' The yearning of poet Jibanananda Das to return to the lush green fertile land of Bengal even in the next birth have stirred many a romantic soul down generations. One river that has often come up in his poems is Dhansheri, that now flows through the Jhalkathi District of Bangladesh. Once, this river was full of gushing water, but the present state is utterly disappointing. During winters the river remains mostly dried up.
Jibanananda Das was born in Bamonkathi village of Jhalkathi in 1899. Here was his grandfather's house that he visited frequently and thus fell in love with the Dhansheri River. According to some historians, the poet himself named the river Dhansheri. This river was formerly known as Dhansheddo. Once, this river was surrounded by areas which were famous for the paddy. On both sides of the river, farmers and traders set up rice mills where paddy was boiled. This was primarily why the river was named Dhansheddo. Even traders from Kolkata landed up in this area to buy rice.
Even today one can find the estuary of Bishkhali, Sugandha, Gabakhan and Dhansheeri beside Gabkhan bridge. This river has connected Jhalkathi and Rajpur. But today it is on the verge of peril. It lacks depth and no more steamers can be seen plying on it. Jibanananda's favourite river lies almost lifeless even during monsoon. The estuary of Bishkhali and Gabkhani has faced a sudden rise of the banks which disrupted the flow of river and has prevented low and high tide. People who come to experience the beauty of Dhansheri expressed by Jibanananda get severely disappointed. Locals are also demanding the river be saved from the hands of destruction.
Almost 1.5 crore has been invested in the excavation work for around seven kilometers from the origin point of Dhansheri. The dredging of Dhansheri will soon be done under the project of re-excavation of small river-canal-water bodies in 64 districts. Around four crores have been estimated as the cost of excavation. And we in Epaar Bangla truly hope that poet Jibanananda's favourite river will spring to life again.