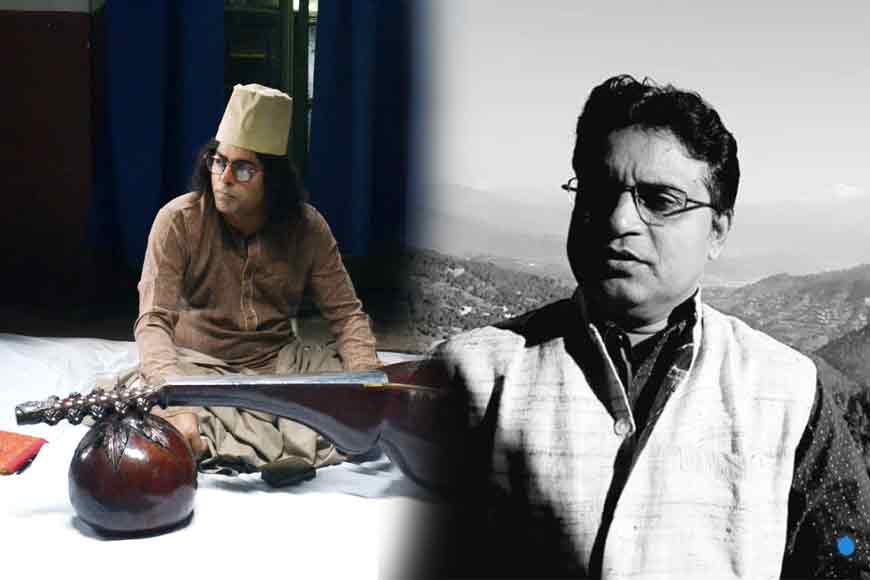 • What were the highlights of your documentary on Nazrul Islam?
I had made a two hour long documentary film on the poet. I started the project in 2014 and completed it in 2017 and the first premiere show took place in London University. It was also screened at the Kolkata Film Festival, 2017. I observed that there were no such documentary films which would touch upon every aspect of Nazrul. In 1968, the West Bengal Government had made a film on celluloid 'Nazrul' which is no more available. After working on Rabindranath Tagore, I realized the importance of knowing a diverse personality like Nazrul better. Be it in the arena of poetry, music or the independence movement of India, Nazrul's contribution is simply unfathomable. We refer to Kazi Nazrul Islam as 'Bidrohi kobi'. Through my documentary, I also touched upon his contribution to the music scenario. He used to write songs, create melodies for theatre, films and even trained artists. He revived old ragas for the programme 'haramony' on All India Radio. The British Government put him behind bars for 11 months for writing a poem. He had fasted for 39 days while being imprisoned as he was subjected to rude behaviour. These are the aspects I wanted to talk about in the documentary 'Nazrul- Jibon Porikroma' or Nazrul- His life, His journey.'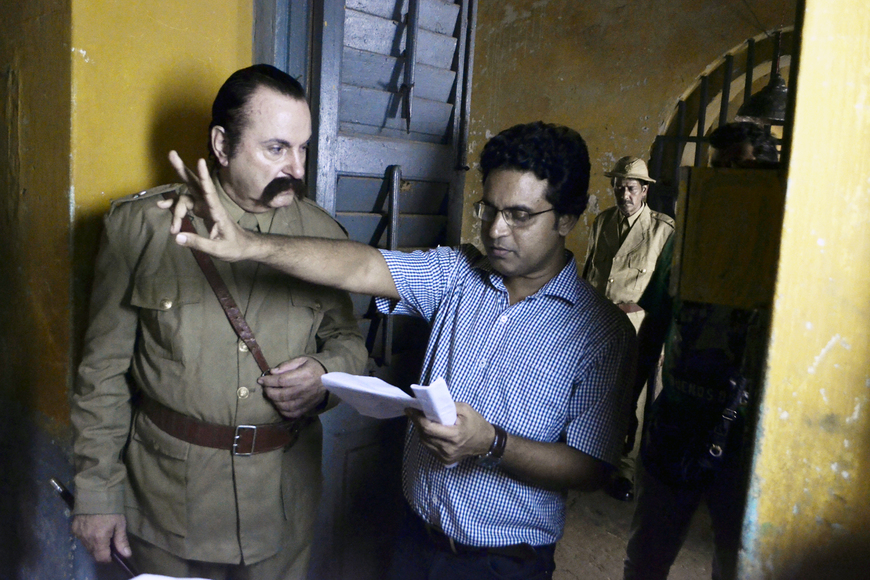 • What was the relationship dynamics between Tagore and Nazrul?
The only thing that we know is Tagore dedicated 'Basanta Geeti Natok' to Nazrul. In 1921, Nazrul came to Kolkata. From 1921-1941, Tagore and Nazrul shared a warm relationship. I wanted to delve into the intricacies of their relationship through my documentary. When Tagore dedicated 'Basanta Geeti Natok' to Nazrul, it was the first time Tagore dedicated his book to an individual who did not belong to Brahmho Samaj and referred to Nazrul as 'Kobi'(poet). Nazrul was only 23 years old then. The people of Brahmo Samaj could not accept this easily. This led to an argument between Tagore and Brahmo Samaj where Tagore said: "When time gets reflected in poetry, the poem becomes an epic. If I was of Nazrul's age, my poems would reflect the same spirit."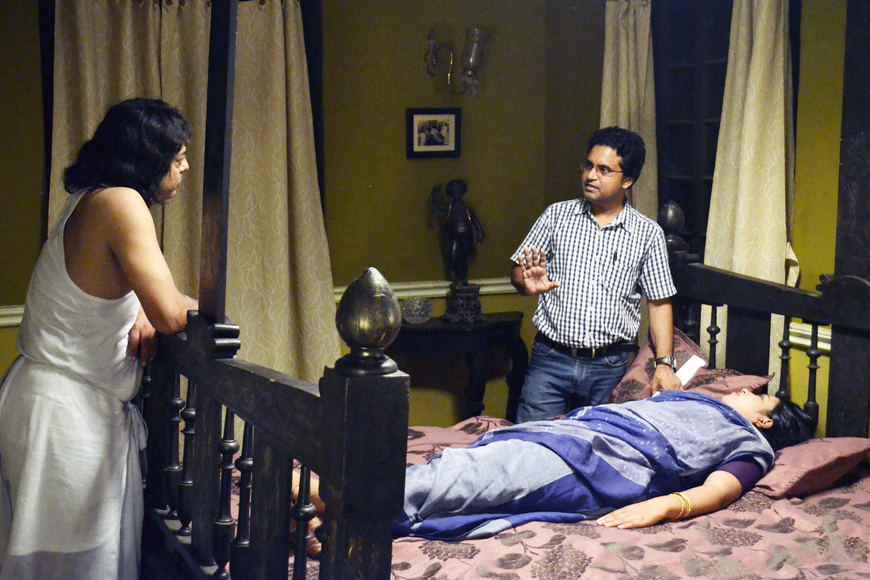 Nazrul addressed Tagore as Guruji while Tagore called him 'kazi'. After the demise of Satyendranath Dutta, the Bangiya Sahitya Parishad organized a memorial service. Tagore was sitting on stage. Nazrul was not invited but he went up to the stage and touched Tagore's feet. Tagore asked Nazrul to sit on the chair which was reserved for the president. Kaviguru went against the flow to support the young revolutionary poet. There were certain misunderstandings that cropped up between them later. Arabi and Parsi words were highly used in Bengali by Nazrul. Tagore had criticised the use of the word 'khoon' in Bengali literature in a speech at the Presidency College. Nazrul thought it was meant for him and criticised this act in his essay 'Boror Piriti Balir Badh'. Later, Tagore explained that he did not mean to criticize Nazrul. His criticism was towards the use of 'Non-Bengali' words in Bengali texts which was destroying the essence of Bengali literature. Through Surendranath Tagore, Tagore had told Nazrul: "The Almighty had not provided you with a sword to fight. There will be many soldiers required for a war. But a poet is needed to encourage the soldiers. You must write poems instead of fighting." Such was the diversified dynamics between the two great poets of Bengal.
• Tagore is eulogized even today, but Nazrul is not even known much among the youth. Why?
Tagore is much more available to the world through television, radio, academic texts, magazines, books, unlike Nazrul. There are innumerable cultural programmes dedicated to Tagore. People need to be more aware about the works of Nazrul. Even when it comes to our academic texts, we hardly find the works of Nazrul anywhere. Even if you talk about the government initiatives that are taken, Nazrul's works are hardly celebrated barring his birth or death anniversaries. We hardly have any opportunity to form a better understanding of Nazrul. Compared to Bengal, Bangladesh is a little more inclined towards Nazrul. They have a Nazrul Institute under Ministry of Culture. Seminars dedicated to Nazrul are held. But I have noticed the present generation loves the spirit of Nazrul's songs and poetry.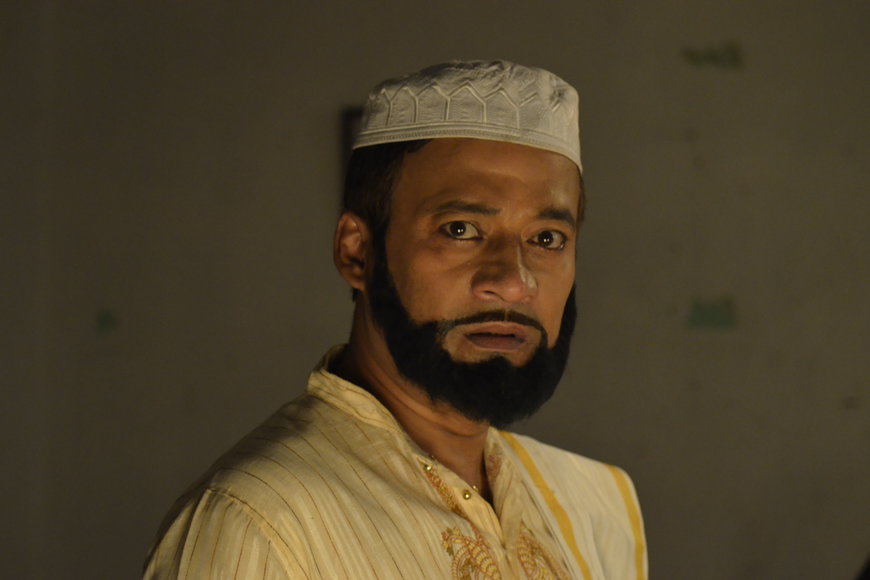 • A spirit of revolution is reflected clearly in the works of Nazrul. In present times, when destruction, war, violence is at its peak, do you believe Nazrul is still relevant?
Nazrul is highly relevant. People often say Tagore is an author who spoke about philosophy and ideology beyond the comprehension of common people. On the contrary, Nazrul always had a sense of simplicity in his creations. The other aspect of Nazrul is 'mrittikasonglognota' which means that Nazrul was close to his roots. The agony, ecstasy, rebellion, struggle, of the common man were effortlessly depicted in Nazrul's creations. The protests of the people subjugated by the British government found place in his poetry. The government would be petrified of Nazrul's writings in his magazine 'Dhoomketu.' This is highly inspiring for the present times. People these days hardly have the courage to stand up for what his right. This is when we have to fall back on Nazrul, remember his indomitable spirit of rebellion and draw a huge inspiration. If Nazrul is made available to the masses, they will be aware, conscious about their rights, derive enormous courage and evolve.