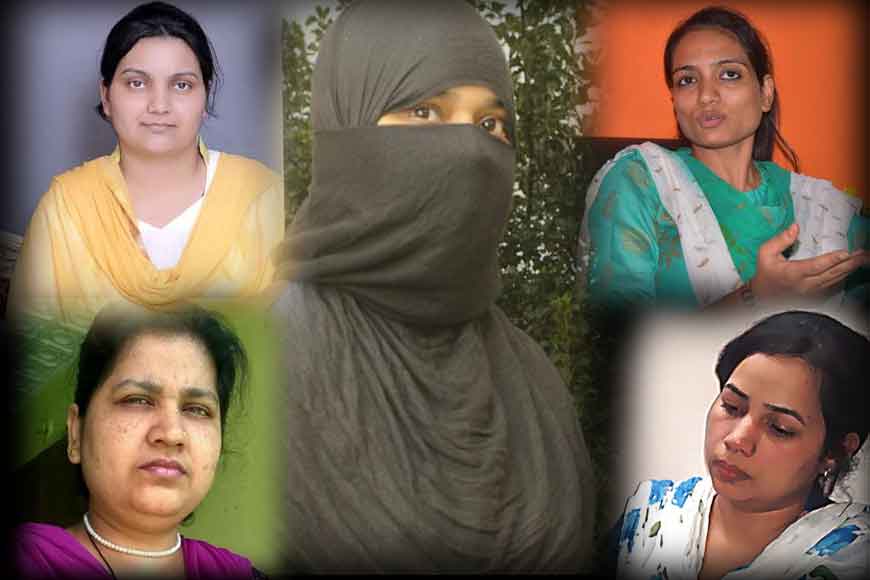 They come from one of the most oppressed class of women in Indian society where patriarchy rules across class and caste. They are at times traded like cattle by their husbands or even made to abort or give birth to multiple children in the name of religion. Yet, they were courageous enough to fight back for their rights despite being threatened by maulvis or a certain section of the society. History will remember them and honour them for years to come.
Meet the five Muslim women who made the Triple Talaq verdict possible:
Ishrat Jahan: This woman from Howrah was called up by her husband Murtaza in April 2015 from Dubai. He just uttered 'talaq talaq talaq' over the phone and disconnected. That's how Ishrat was divorced. Not just that, her husband had married again in Dubai and taken away their children with him.
Instead of taking this humiliation face down, Ishrat fought back asking for this talaq to be deemed illegal. Finally, it seems she won the first step. More to come though. As Ishrat says: "I want my three daughters and one son back from Dubai who were snatched away by their father and also proper maintenance. I will fight to the finish."
Shayara Bano: This 36-year-old woman was given triple talaq by her property dealer husband from Allahabad and her two kids taken away. Not just that, she was forced to have six abortions. She asked the court to declare talaq-e-bidat, polygamy and nikah halala, three preposterous rules followed by Muslim Personal Law Board as illegal and yes, she won.
Gulshan Parween: She had received a talaqnama from her husband on a Rs 10 stamp paper one fine day while she was visiting her parent's home with her two-year-old son. "It was like my husband suddenly felt one fine day, he no more wants me and my son and just made us homeless." But Gulshan refused to accept the notice and moved court.
Aafreen Rehman: She is probably the youngest of the firebrand women, who in 2014 married after meeting her husband through a matrimonial portal. Once married she became the target of domestic violence for dowry. She went back to her parents' home and received a letter through speed post announcing a divorce. She filed a court case soon seeking justice.
Atiya Sabri: Mother of two daughters, Atiya was also divorced just through a piece of handwritten paper. She decided to fight it out for the sake of her daughters and to raise them with dignity. Hope this verdict empowers her daughters.