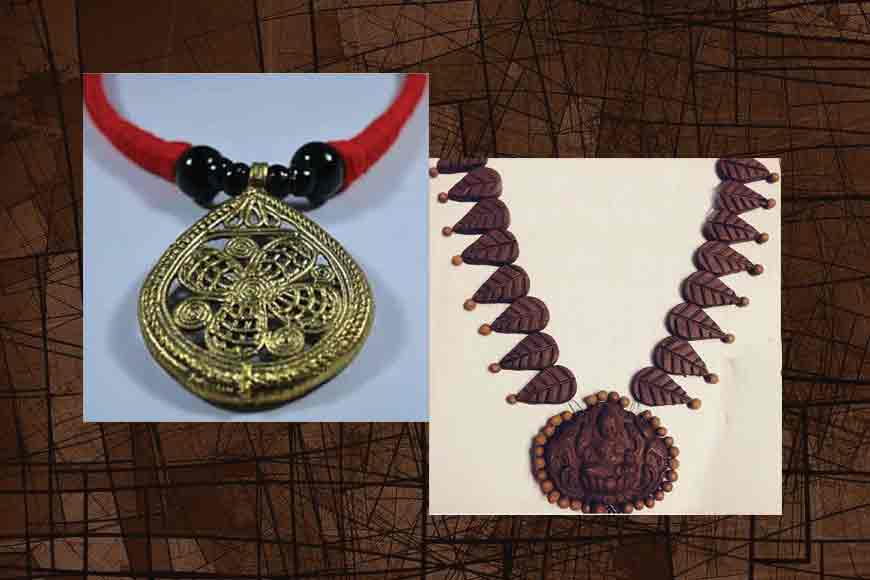 Bengal is known for its exquisite art forms that get reflected in various industries including the Dokra art. Dhokra or Dokra is an ancient form of old casting technique used in artistic coil motifs and known for its simple designs. It is named after the Dhokra Damar tribe of Bengal, who are the traditional metal smiths. This 4000-year-old Dokra art is also used to make jewellery, that is highly popular not just in India, but in various parts of the world. Dokra art form is practiced in tribal areas of Bengal and the jewellery made are bold and artistic in form and shapes.
Interestingly, these rural art forms make way for vibrant tourist spots in and around Bengal. So, to amalgamate the tourism industry with the crafts of Bengal, the tie up between Italy and the state government, will prove to be a great boost.Our Chief Minister, Mamata Bandyopadhyay, has been taking multiple initiatives to showcase local handicrafts and promote them in various ways. The business delegate from Italy who had been present at the recent Bengal Global Business Summit were impressed by the in handmade jewellery industry of Bengal.
In 2018 on her Milan tour, Mamata Bandyopadhyay had multiple discussions on opening new venues of a possible tie up. As a follow up, the 19-member Italian delegation showed interest in various industries of Bengal including dairy products, plastics, trade services, fret forwarding, raw materials for construction industry and also jewellery.

Florence Marino, marketing head of Italy's leading jewelry brand,IL TARI, said that there are multiple similarities in Italian and Bengali craftsmanship and Bengal's jewellery have huge demand around the world. He further said that his company is interested in working in art-based handmade jewelry industry of Bengal.