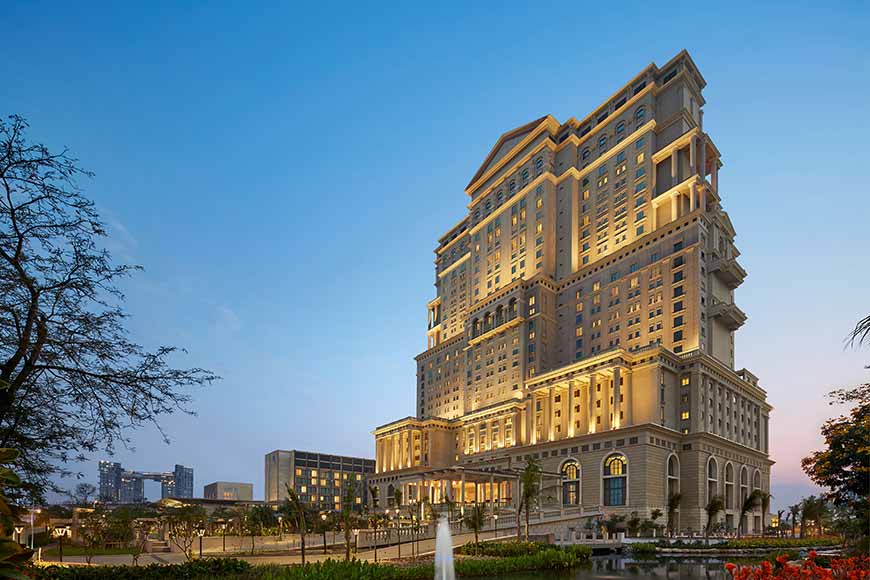 Leadership in Energy and Environmental Design (LEED) is an international 'green building' certification programme, incorporating a set of ratings for the design, construction, operation, and maintenance of eco-friendly buildings, homes, and neighbourhoods. And Kolkata has boosted its presence in the prestigious club courtesy ITC Royal Bengal, the 456-room luxury hotel adjacent to ITC Sonar on the EM Bypass, which is now a LEED Platinum Certified Building.
Essentially, what the LEED certification means is that ITC Royal Bengal can now be described as an "international symbol of sustainability excellence in green building", with lower carbon emissions, resource conservation, and lower operating costs.

Alongside ITC Royal Bengal, ITC Sonar is also a LEED Platinum certified hotel, and is the first hotel in the world to obtain Certified Emission Reductions (CERs) issued under the aegis of the United Nations Framework on Climate Change Convention in 2007.
P. Gopalakrishnan, managing director, SE Asia and Middle East Markets for Green Business Certification Inc. (GBCI) says "ITC Hotels' commitment to providing healthy, efficient and sustainable hospitality... is commendable."
Among the key features which have led to the certification are energy efficiency, water efficiency, site restoration, use of efficient and environment-friendly building materials, and implementation of other eco-friendly practices such as reduction of single-use plastic, waste recycling, and adoption of greenhouse keeping practices.
Mr. Tejinder Singh, Area Manager East ITC Hotels & Cluster General Manager, ITC Royal Bengal & ITC Sonar, said, "ITC Royal Bengal's LEED Platinum Certification is one of the many reflections of ITC Hotels' decade-long philosophy of 'Responsible Luxury', which integrates world class sustainable practices with contemporary design elements to deliver the best of luxuryin the greenest possible manner."
Story Tag:
ITC Royal Bengal, Kolkata