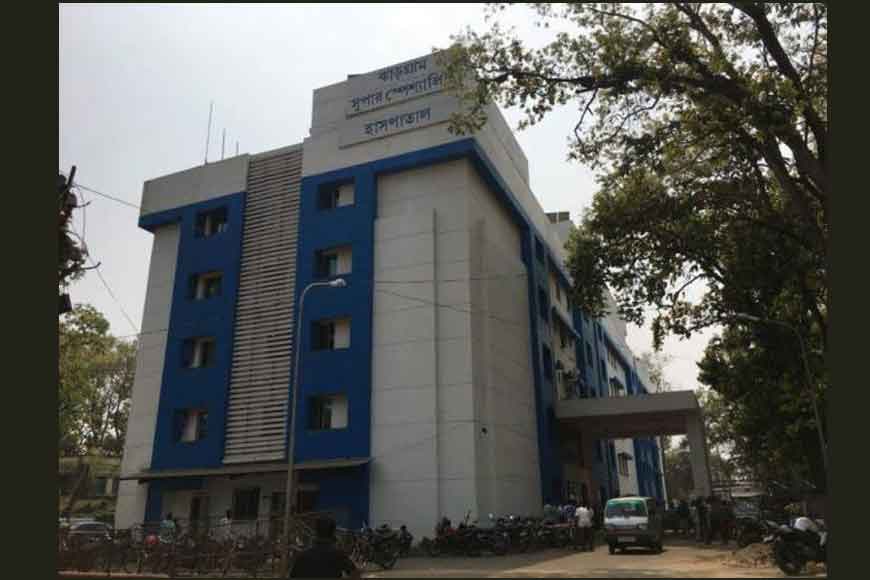 Discontented families and friends of patients undergoing treatment in hospitals in West Bengal often target medical professionals and doctors in particular with allegations of negligence and incompetence. But recently a team of doctors of Jhargram Super-Speciality Hospital achieved a rare feat when they operated on a critically injured man and joined his neck to his body which was almost severed by an axe. The man, Panchu Bag, is now out of danger and is recovering fast.
Bag is a farm labourer and lives in Thakurthan village of Manikpadan area in Jhargram district. One night he had a heated altercation with his nephew Biplab Bag. Both were drunk and in a spur-of-the-moment Biplam took out his axe and lashed it at Panchu, injuring him gravely. Their neighbour rushed him to the hospital in a critical state. When doctors rushed to assess his condition, he was bleeding profusely and blood was oozing from the 4-inch deep cut. His trachea was ruptured and his pulse rate was falling. Doctors attending him decided to rush him to the operation theatre.
General surgeon Gairik Majhi, ENT surgeon Sourish Sen and anaesthetist Prasun Ghosh completed the entire operation. The operation was extremely complex as Dr Majhi explained. "Panchu's pulse rate was sinking and he was bleeding profusely. We were worried because if the running blood would seep into the respiratory system and lungs, he would die. His neck was joined with the help of low down tracheostomy tube. The tube will be replaced later."
Dr Moloy Adak, superintendent of the hospital said it was timely medical intervention and efficient handling of the critical case that saved Panchu. He is now out of danger and will be shifted from the Critical Care Unit (CCU) to general ward within a day or two.