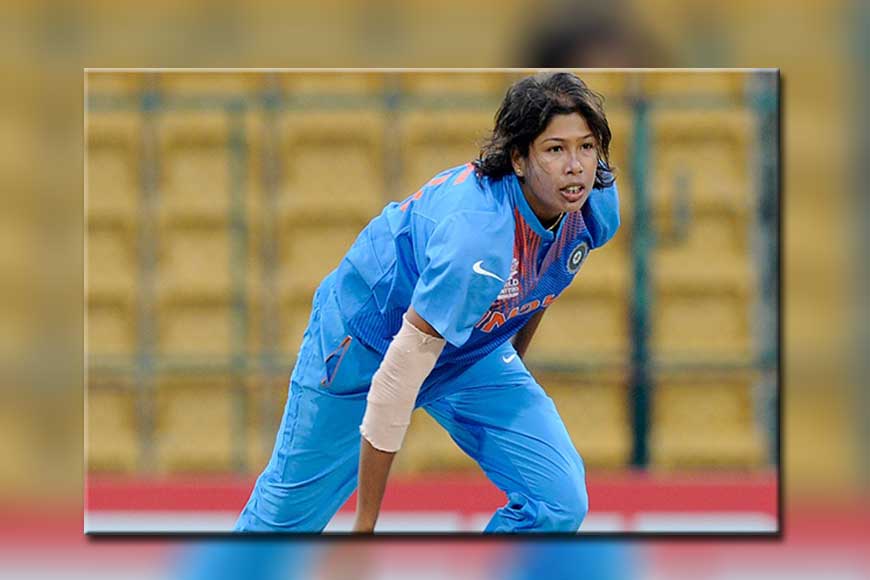 Jhulan Goswami from Bengal has yet again created history, this time with a stupendous innings taking India's women's cricket team to a fabulous victory. In the 2nd ODI series against New Zealand, India has knocked out the hosts in their very own backyard. Last Monday, Virat- Rohit had celebrated their victory on field. Within a span of twenty-four hours, yet another triumph was marked at Bay Oval, when the Indian women's team defeated the New Zealand team. In the history of cricket, this is the first time that both men and women cricket teams of India have won the series on foreign soil.
In the last match, India had registered a massive 9-wicket victory which had left the women of New Zealand unnerved and under pressure. On Tuesday too, Indian women put up a spectacular fight. The team won the toss and captain Mithali Raj took the decision of bowling first. Jhulan Goswami proved the decision correct in the very first over. She knocked off Suzie Bates in the fourth ball itself. Sophie Divine also returned to the pavilion soon. Amy Satterthwaite was the only one whose performance was at par with the indomitable performance of Indian bowlers. Within 44.2 overs, New Zealand was all out.
Bengal's Jhulan Goswami yet again proved to be the most successful bowler, by taking three wickets. Ekta Bisti, Poonam Yadav and Deepti Sharma took two wickets each, while Shikha Pandey took only one wicket. While batting, we lost the wicket of Jemimah Rodrigues in just 0 run. Smriti Mandhana with the partnership with Mithali Raj, turned saviours. The batting performance of the team was equally good. They scored the runs needed to win the match within 35.2 overs. Smriti and Mithali remained unbeaten at 90 and 63 respectively.
With this iconic victory, India won the first two matches of the series of three matches. Simultaneously, Mithali and team also ended up winning the series with an impeccable performance, creating history in New Zealand.