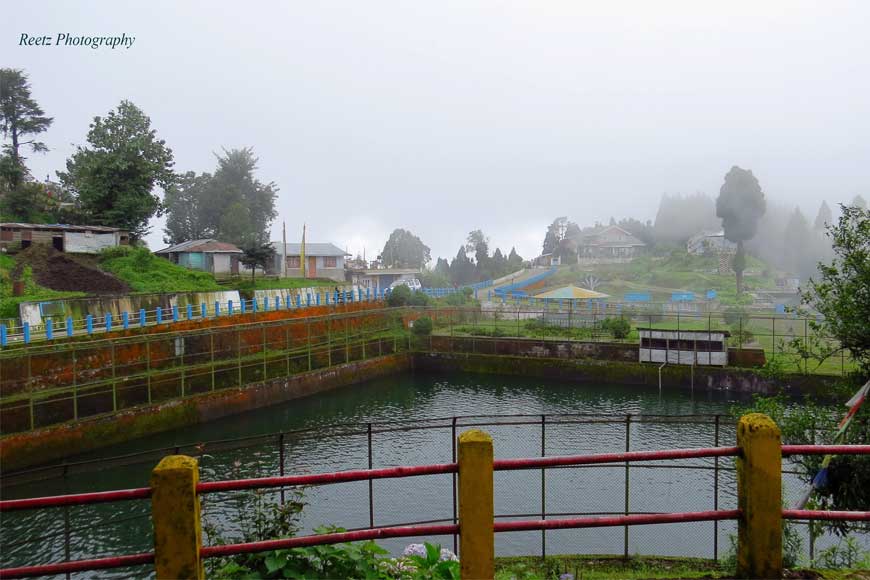 Twin lakes, forested tracks and vast stretches of virgin hilly tracts --- Jorepokhri is truly the Lake District of Bengal. The name itself suggests a pair of lakes with a beautiful viewpoint amidst Sinchal Forest at an altitude of 7,500 feet above sea level. Located around 20 kilometers from Darjeeling towards Indo-Nepal border, this area offers stunning jungle walks, two Himalayan lakes and an old temple. The lakes are shrouded within thick Junipers and Pines with a hissing wind blowing all the while.
Jungle walk from Sukhiapokhri to Jorepokhri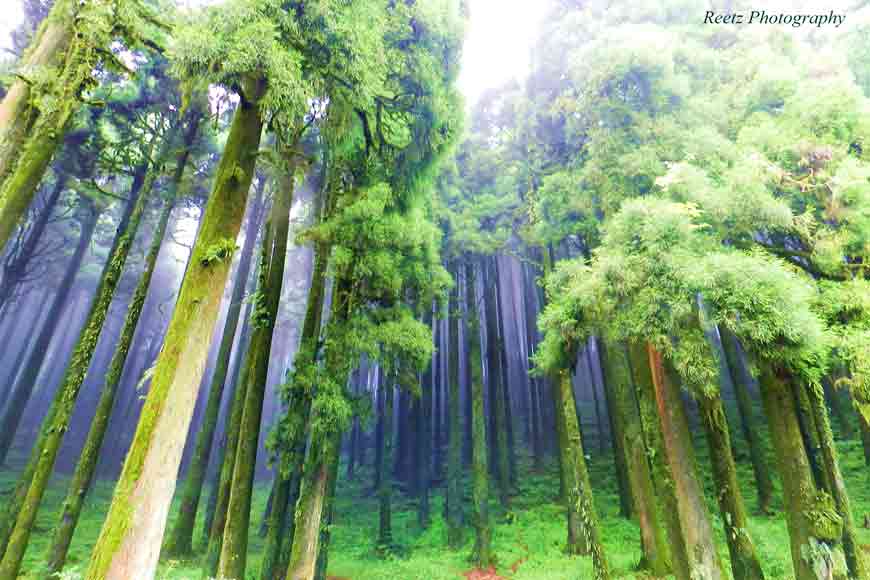 Sinchal forest
It is little difficult to reach Jorepokhri as there are no direct commutations available from Darjeeling. We had been on a day's expedition. From the Darjeeling Taxi Stand, we first boarded a shared jeep only to get down at Ghoom. Refreshing ourselves with a cup of steaming golden flush, we got on another public taxi. This time our destination was Sukhiapokhri, a small market, little short of the twin lakes. It took us around an hour to reach Sukhiapokhri Market. The road further went down towards Mirik, while we took an ascending turn up the hill. The entire stretch of 2 kilometers was a forested trail of Sinchal, offering spine chilling feel to our urban souls.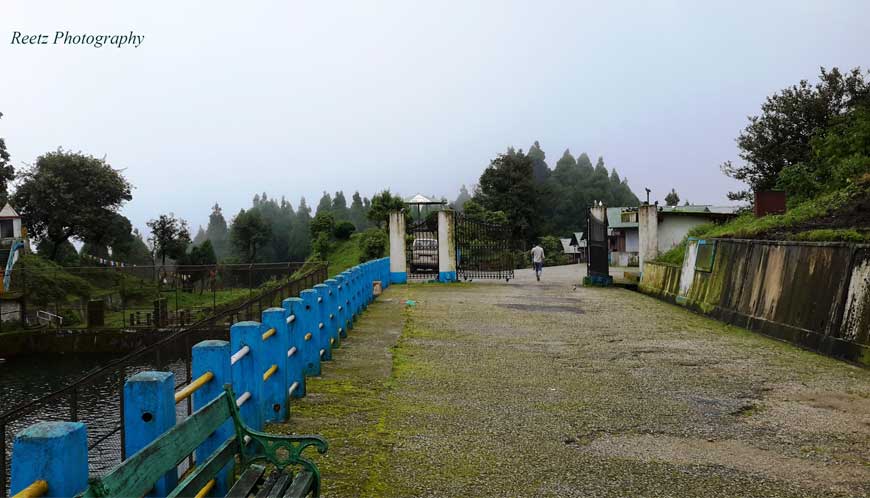 Entrance of Salamander park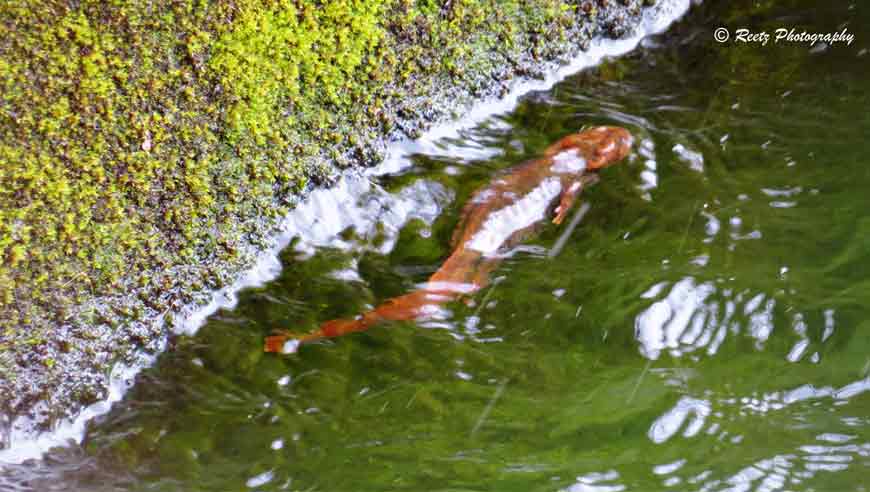 Salamander spotting
The trek was not so simple like we initially anticipated. Fear of Himalayan leeches and clouded leopards scared us the most. Thankfully, a couple of roadside seats were there for us to take rest in between. Not many tourists risk the Jorepokhri trek due to fear of unknown dangers including wildlife attack.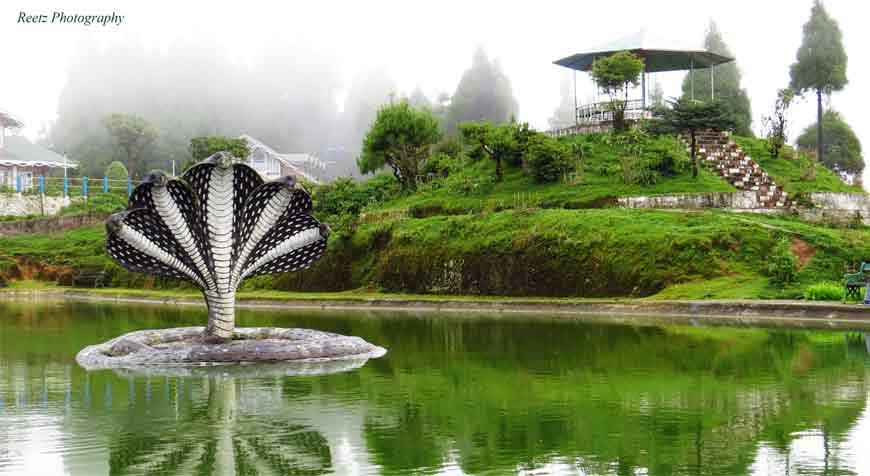 Snake fountain of Jorepokhri lake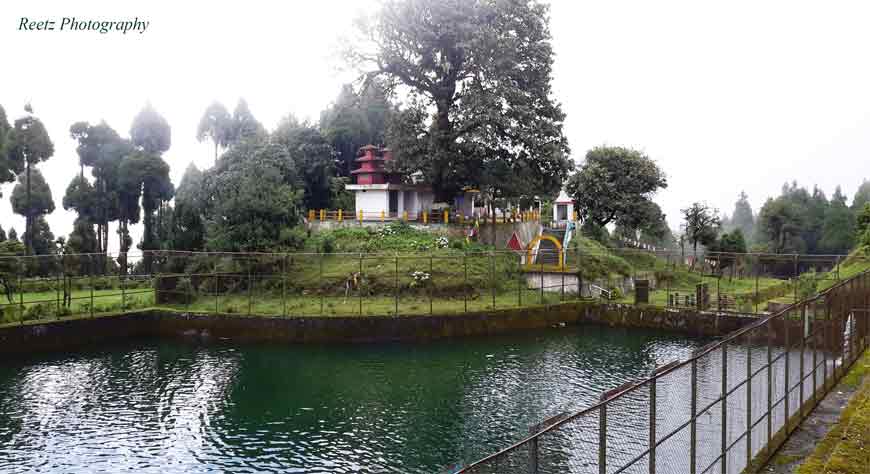 The twin lake of Jorepokhri
Being off-season the tourist footfalls were really scanty. We did not come across any visitor except a few local love birds on bike. But this time, our main aim was not the sighting of snow peaks but an endangered amphibian which is a resident of Jorepokhri lakes. Rightly guessed, I am talking about Salamander. Drizzling days are the best time when they come nearer to the water surface and chance of sighting is the highest. It was almost an hour's hike through the forest till we reached the tabletop. A beautiful park welcomed our tired feet. The whole atmosphere was covered in thick mist, with a very low visibility. A giant snake fountain (Kaliya Naag) added to the mystic splendour of the place. There was also an old temple at the southern end of the park. Tiptoeing by the waterside edges to reach there was another delightful experience.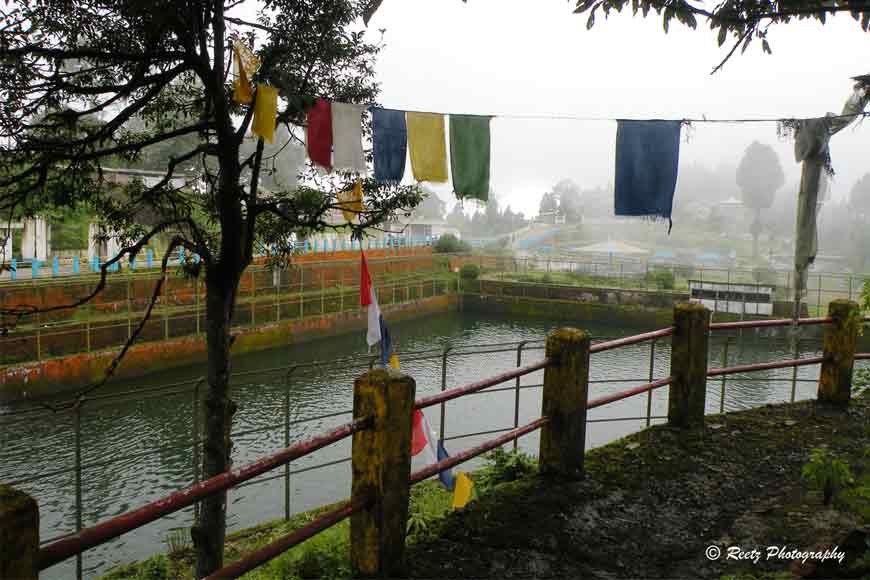 Way to temple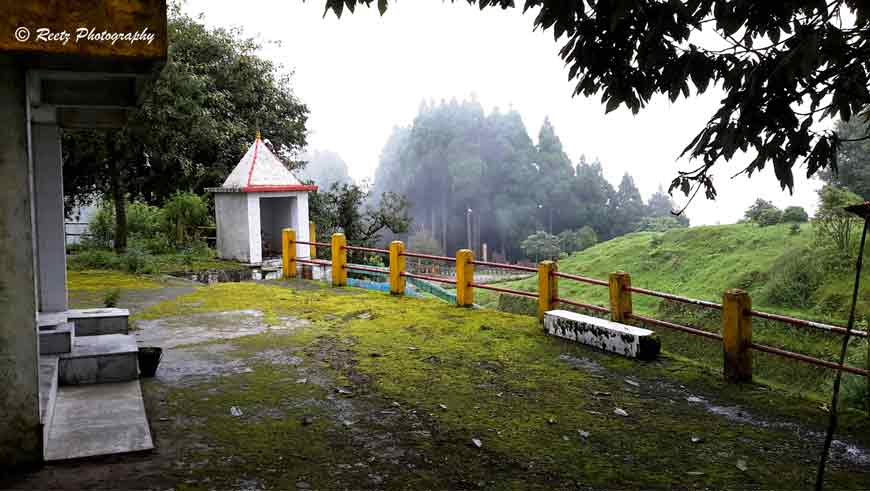 Old temple at other end of lakes
With a daunting trek down the forest, we could not stay long at Jorepokhri. There was a Lepcha snacks bar just beside the park. It was an awesome experience to try home-style thukpa (a soupy noodle preparation), cooked by an octogenarian.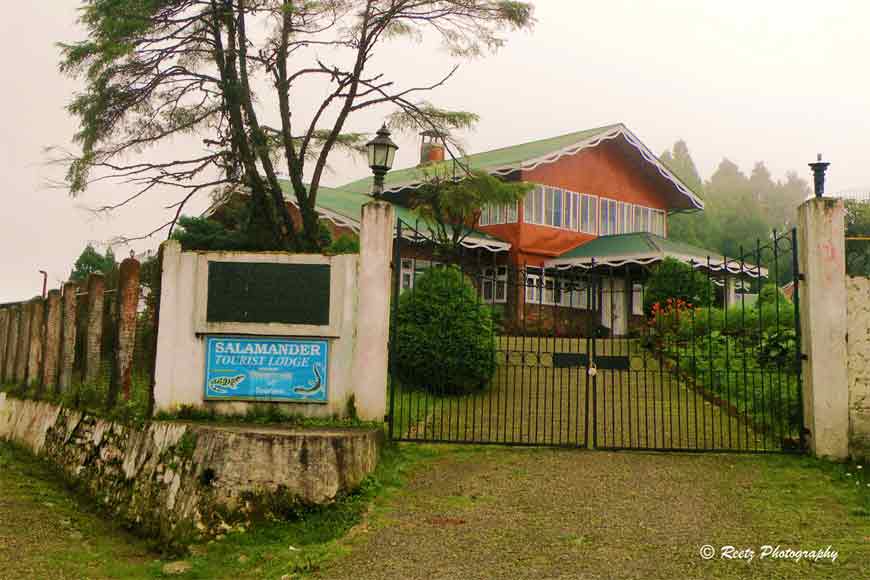 Tourist lodge at Jorepokhri
How to reach:
Direct private taxi from Darjeeling is the best way to reach Jorepokhri. Otherwise one may try broken routes like boarding a Ghoom bound shared taxi from Darjeeling and then another shared jeep to Sukhiapokhri followed by a jungle trek to Jorepokhri. There are no public transports available in this route.
Where to stay:
There is a beautiful tourist lodge in Jorepokhri and couple of heritage bungalows. It can also be covered over a day trip from Darjeeling.
What to see around:
Salamander Park, Jorepokhri viewpoint, Twin lakes
Best Time of Visit:
It can be visited round the year, but monsoons offer the highest chance of Salamander spotting in lake waters.
Story Tag:
Jorepokhri, North Bengal Tourism