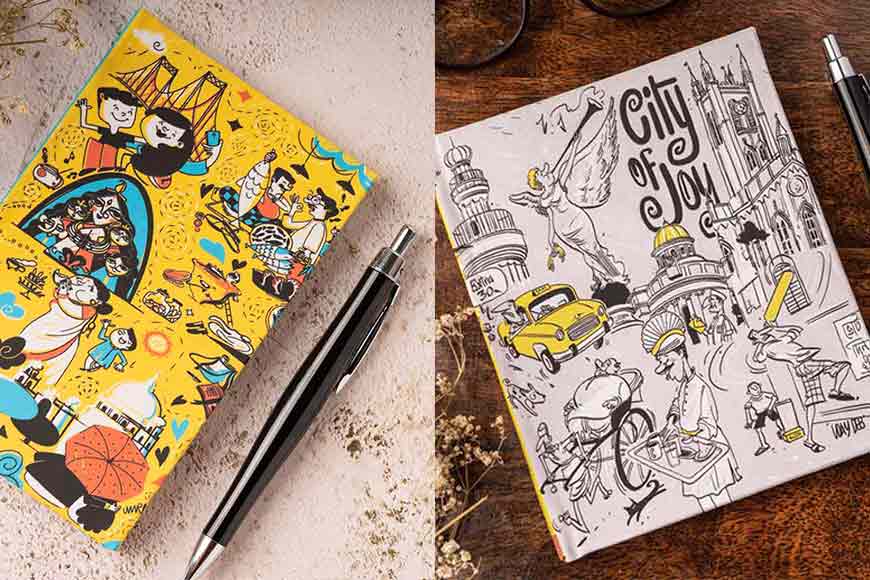 Diehard Kolkatans know full well what a typical Kolkata fish market is like. Chaotic, messy, smelly, yet strangely exhilarating. And the hilarious conversations between seller and buyer would probably form a book! Indeed, humour is never far from the life of the average Bengali. These are people who can find comedy in every situation, dark or light, crude or refined, permeating every corner of Bengal's art, literature, and cinema.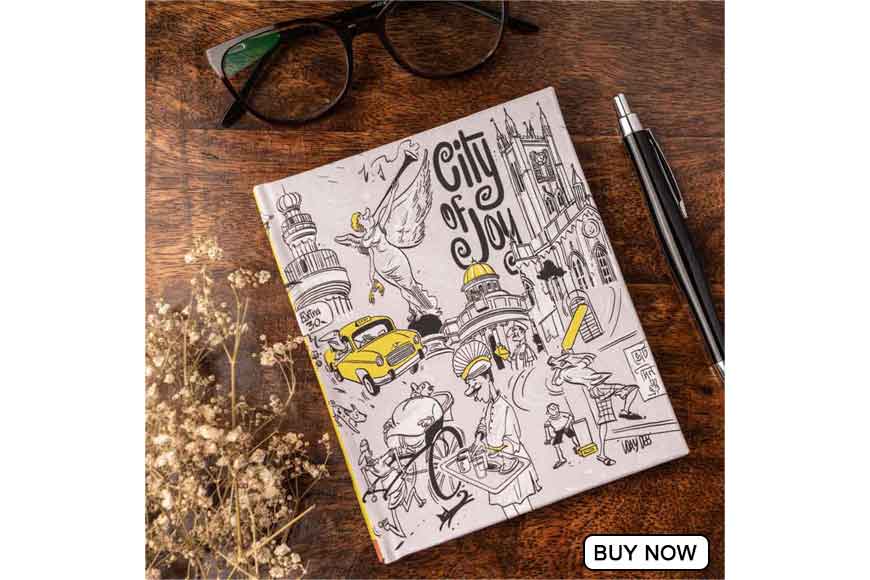 This is what we pay tribute to in our Humour Ink section, where some of Bengal's best examples of humour find expression through a range of products, from fridge magnets to dolls.
Order City of Joy Diary online from The Bengal Store - Click Here
Included in this range are these superbly attractive Kolkata-themed journals, illustrated by artists Uday Deb and Ujjayini Mitra. Not only are they crafted to perfection, keeping the needs of an individual in mind, but capture both the diversity and the humour of life in Kolkata to perfection too.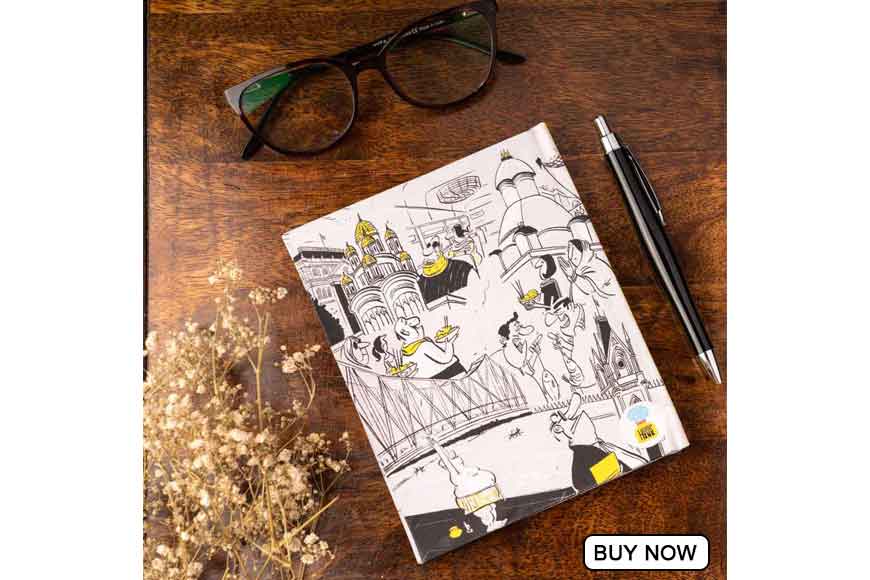 From the self-important angel and courting couples at Victoria Memorial to a typical fish market and the sounds of Durga Puja, from an imperious waiter at the Coffee House to an irritated postman in front of the GPO, these journal covers are wonderful snapshots of daily life in Kolkata, as befits objects of daily use.
Order Kolkata-themed Diary online from The Bengal Store - Click Here
The journals can be used for anything you want, from jotting down notes and doodling to keeping track of your daily to-do list. Their premium pages, precise finish, and superior binding strength make these journals highly durable too, so they can become a storehouse of memories. Which means they can also be a perfect gift for any occasion, particularly if you wish to gift someone a slice of Kolkata.
So why wait? Order your copies of our unique Kolkata themed journals at The Bengal Store and get them delivered at your doorstep today.