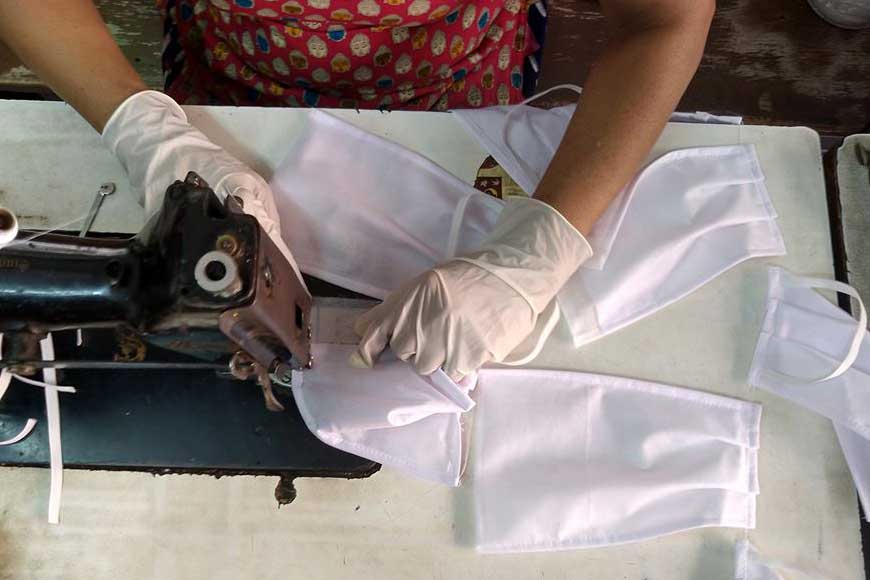 A group of students, researchers and alumni of Jadavpur University are manufacturing cost-effective, reusable, three-layered masks on the design provided by Centre for Appropriate Social Technologies (CAST), JU, to help people fight Covid-19. The scheme known as 'People's Initiative for Technology' has engaged four tailors — Raghunath Pramanick, Alpana Das, Supriyo Pal and Swapna Saha — whose shops have been shut since the lockdown to sew masks on a large scale. The group is not only helping them with raw materials but are also working seven-eight hours a day to help them distribute these masks. The tailors have refused to take any wages from the students.
Pramanick's family is dependent on his savings in this hour of crisis. He said, "We are not that well off but it is important to stand by the people and fight the pandemic rather than thinking of money." Alpana said, "We belong to a simple family and are facing hardships. But I think it is my responsibility to make these masks for the society." JU staffer Shipra Das is also helping them make the masks. Since she sews at home, she thought of utilizing her time for a greater cause. The students have given all of them sanitizer, gloves and masks and are maintaining social distancing while producing these masks.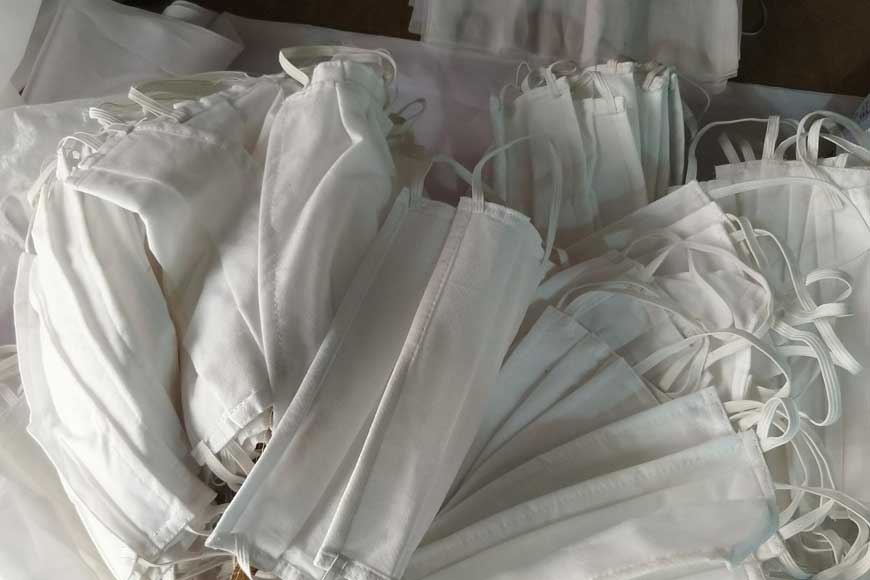 Though the tailors have refused to take wages, the JU students have decided to pay them. They are also planning to ramp up the production to 5,000 units per day and are looking forward to sustain the production for at least two months. The price of each mask has been fixed at Rs 20. However, those who cannot afford the masks will get them for free. Many have also contributed to an emergency fund that is being used to buy raw materials, creating an emergency fund for workers, to meet transportation expenses and for disinfection and packaging.