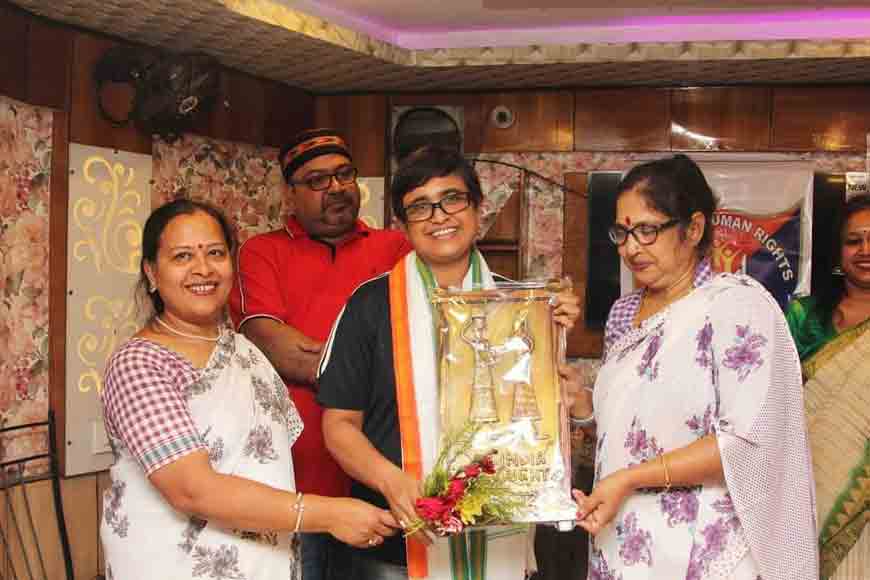 "How many roads can you travel to be called a traveller? How far can you stay away from your home? We only think of the people who are sufferers, the road is our destination" --- that's what Kakali Ghosh, IC Baruipur Women's Police Station, has to say. She is not a poet, but witness to sordid tales of trafficking of women and children, witness to unbearable sufferings of those who could have had a better life. Kakali looks after Anti-Human Trafficking Unit in her sub-division. Born in a middle-class family and brought up with strong values, Kakali Ghosh feels extremely grateful that she and her colleagues have been able to reach out to many, even providing 850 people on a regular basis cooked food.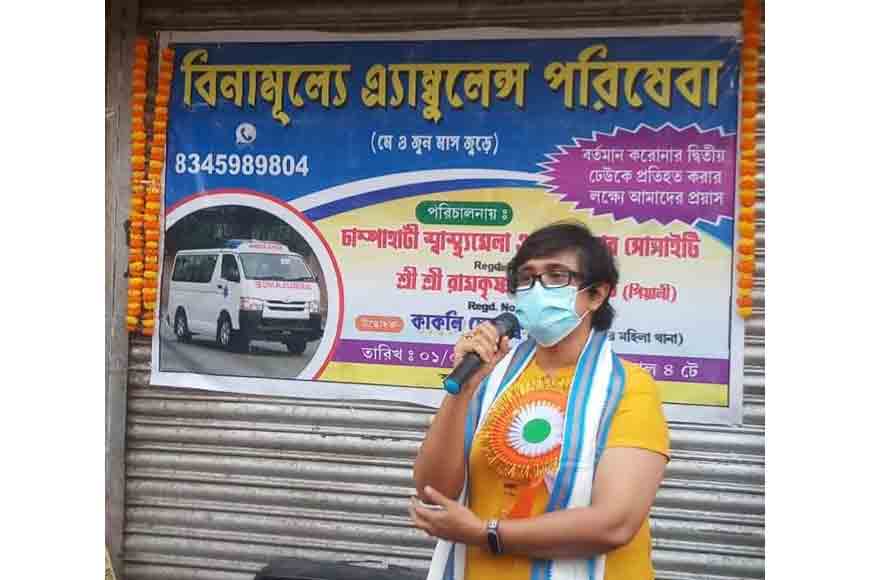 In Baruipur, there are a few shelter homes where many helpless orphans live. They are taken care of and regularly fed by the Women Police Station. Street children, jobless daily laborers, rickshaw pullers get their meals, thanks to the Baruipur police team. The Police Superintendent himself along with other officials recently distributed rice, pulse, potato to 1000 poor families and the total police team is fighting against hunger, trying to let them all sail through these difficult times.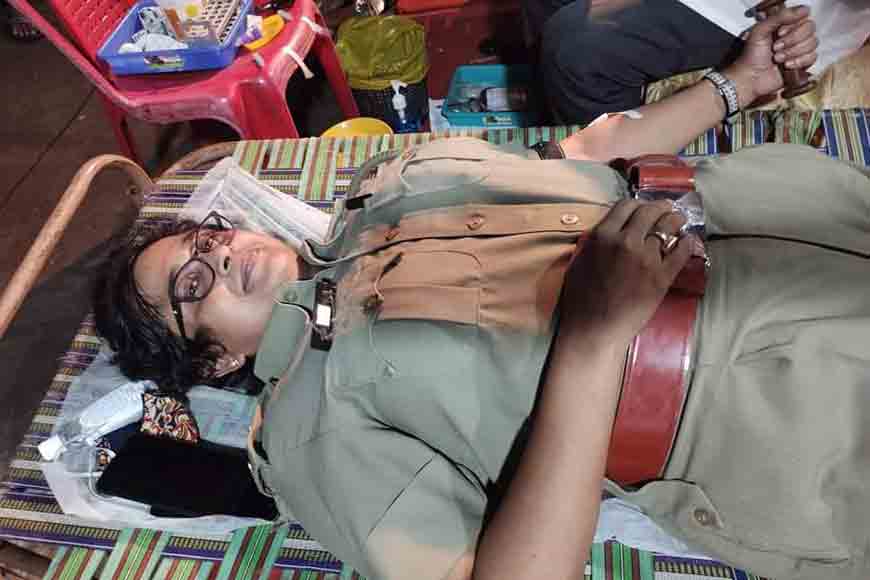 As Kakali puts in: "This initiative is not just for the Lockdown phase, but the programme started way before Lockdown, though the current situation has made things worse, as many daily labourers cannot venture out for work. We have distributed masks, sanitizers and soaps as well."

From railway platforms to roads, from houses to slums the team have been serving people. "I wish someday when this disease ends, I will give a flower to each Covid Warrior and just say 'Stay well'. The covid warriors don't have time for themselves and I am sure after victory we will meet again," Kakali adds.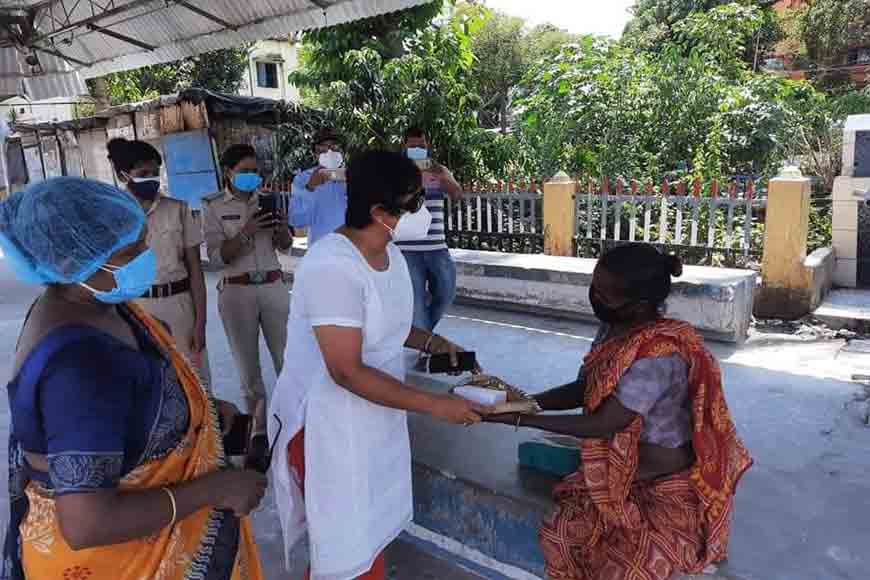 The team has also extended a helping hand towards sex workers and their children. Many of them are victims of trafficking and for years Kakali has worked closely with them. Today the situation is such that even they do not have clients or earnings. Kakali Ghosh is in charge of mapping where to allocate food items, visiting families to take down their needs of rations, and also the distribution part. "The State Government is extending all kinds of support and this has been possible because of the unity we have in Baruipur and the kind gestures of locals who are also willing to help voluntarily along with our Police team."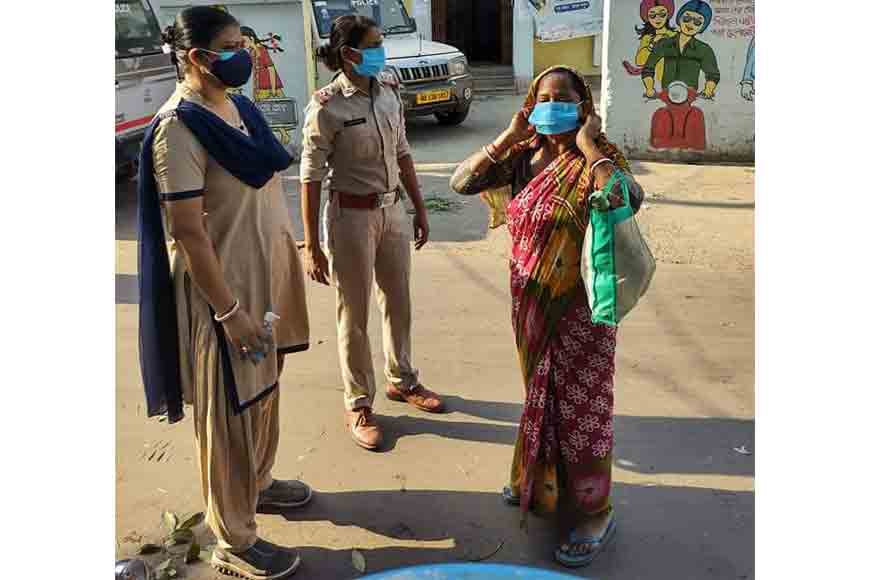 When GB asked her why she chose this profession, prompt came the reply. "I was attracted towards uniform service since childhood. Reading Jarashandha's Lauhokopat opened my vision further. I realized that there is immense honour in this profession. My police service has helped me to know people of various strata of the society, to fight for their justice, to give them a beacon of hope. My profession is my love and passion."
GB salutes warriors like Kakali Ghosh who has shown the path to kindness and how to unleash the inner power and strength. Nobody gives you the power, you have to achieve it.