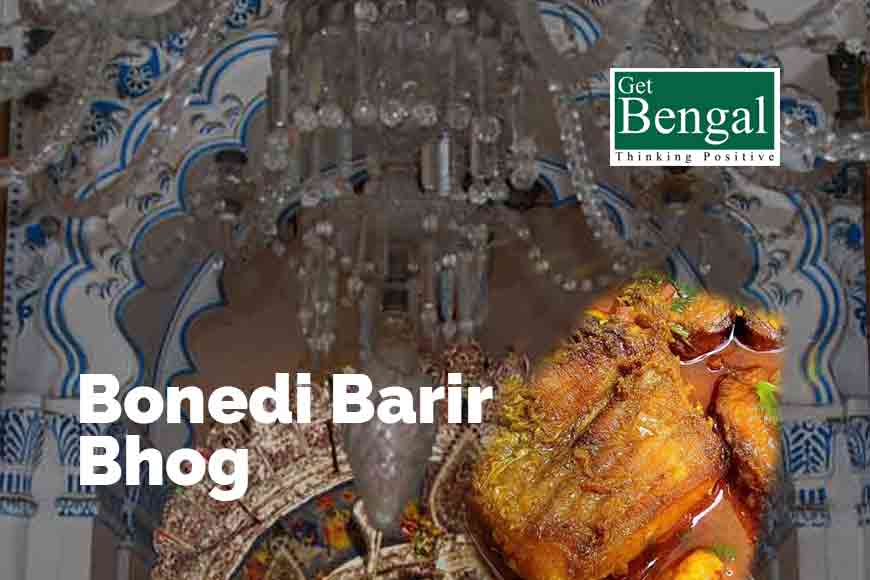 If you want something new this Durga Puja, look beyond the well-traversed suburban borders, and cross over through the outskirts of Kolkata. Kamarpukur's famous Chatterjee House of Tajpur is one you cannot miss. If you are an avid fan of Bengali soap operas, you will recognize the daughter of the house, actress Tarita Chattopadhyay, who has played many a role on the small screen and is also a nutritionist.
The Durga Puja in their house is a tradition that is 300 years old. What makes this particular puja so special is the bhog offered to the Goddess. It is not the usual vegetarian fare of khichdi or luchi; it's a Bengali favourite -- macher jhol.
Durga is presented with fish broth as bhog -- the fish is not fried before being added to the broth. A large, special ladle is used for the cooking, and the goddess is presented with the fish with the same ladle. The fish is sourced from the mansion's own pond. The reason for this unusual practice is because one of the ancestors had a dream where this method of bhog was prescribed to appease the Goddess. However, the family members consume only vegetarian food, for the duration between Mahalaya and Vijaya Dashami.
The puja is spent celebrating cultural arts, and is a splendid occasion for sure.