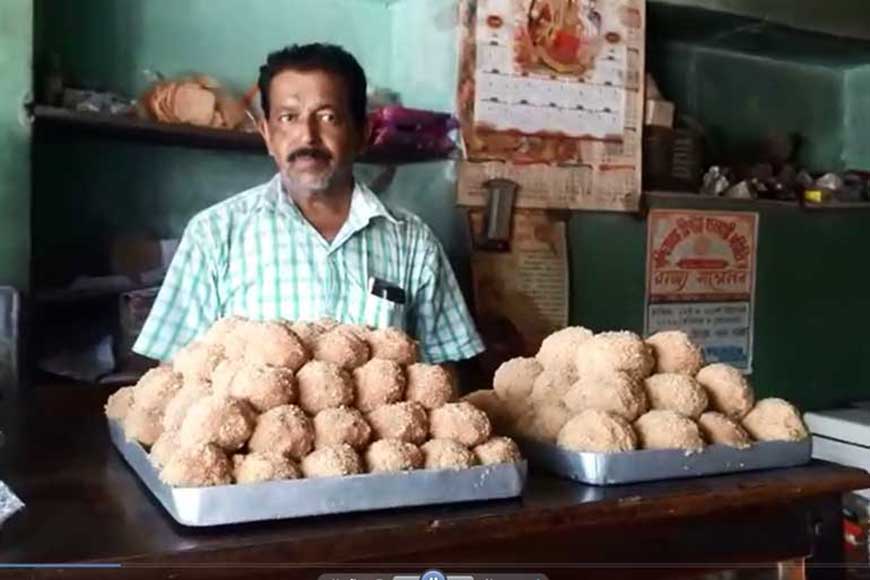 Prime Minister of India, Indira Gandhi, known for ruling the nation on and off with an iron hand and often compared to Britain's own 'Iron Lady,' Margaret Thatcher, had a 'sweet tooth' weaknessfor a particular Bengali sweet, known as Kansat. She had tasted it when she came to Malda and Congress supremo Ghani Khan Chowdhury treated Gandhi to this sweet. She liked the taste of Kansat so much, that every time Ghani Khan visited Delhi, he had to take a packet of these sweets for her.

Since then, many who visited the Khan Chowdhurys or landed in Malda, were always on a search for the Malda grown world famous mangoes and an equally delicious Kansat. Today, Kansat has crossed the seven seas and is not just famous as a sweet in the national level, but also at the international platform. Its taste is just mind blowing. Even when foreign delegates come to India or expatriates return, they are always seen to make a beeline for this fresh sweet.
Originally Kansat came to Epar Bangla from Bangladesh. In East Bengal this sweet is very famous and had almost 12 names! Kansat is actually a prosperous village in the upazila of Shibgunj. Mahendra Kumar Saha, the first maker of Kansat lived in this village during the British era. He even started a sweet shop in Shibgunj, that later turned famous under his son Vijaykumar Saha, who made a new Kansat with his own recipe. Even today if you are travelling to Malda, do not forget to drop in at their shop. Only 15 minutes from Malda station and ten minutes from the bus stand, is a neighbourhood known as Maqadampur. To buy the best of kheer for these sweets, the two brothers who manage the famous Kansat, regularly travel to the local haat or market to buy kheer. The quality of the kheeris important, else the taste of the sweets will change.
The 'Kansat' shop of Malda remains untouched by modernity. But the quality of the sweets has not been compromised with. It still caters to the taste of thousands of clients from across the globe!