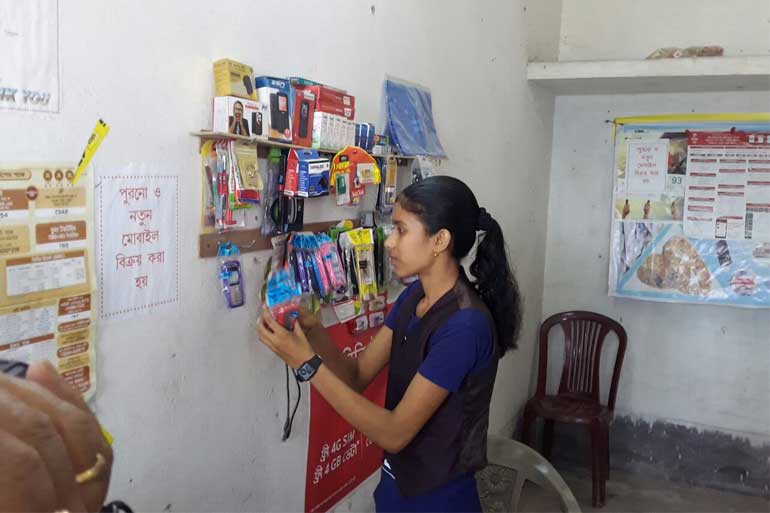 Honesty pays
Shortly after receiving the coveted Kanyashree Award for excellence from the chief minister, Kuheli Basak went back home to Phulia in Nadia district, nonchalant. She is already a familiar name in her locality and was featured prominently in all newspapers for returning a bag-full of currency notes to its owner after she found it lying on the road. She is one of the successful supermodels of the Kanyashree scheme and is elated to receive the award from the chief minister herself.
Kuheli is pursuing her graduation in Bengali literature from Kalyani University's long-distance study scheme. She has rented a room close to her house and opened a cybercafé with Rs 25,000 she got as financial assistance from the Kanyashree project. She offers all online services and technical help for online form submission etc. at her shop.
Her father is a van driver. On March 18, Kuheli noticed a bag lying near her café. She picked it up found it crammed with currency notes that amounted to a whooping Rs one lakh after counting. However, she returned it to the bag owner after he proved his claim and took his money. By then, the news of Kuheli's honesty had spread in the locality like wildfire. The district administration informed the incident to the state level authority. And the rest, as they say, is history. Kuheli was contacted by the chief minister's office and on Friday (July 28), she came to receive her award from the chief minster herself. Back home, this honest girl wants to pursue both her studies and business simultaneously.