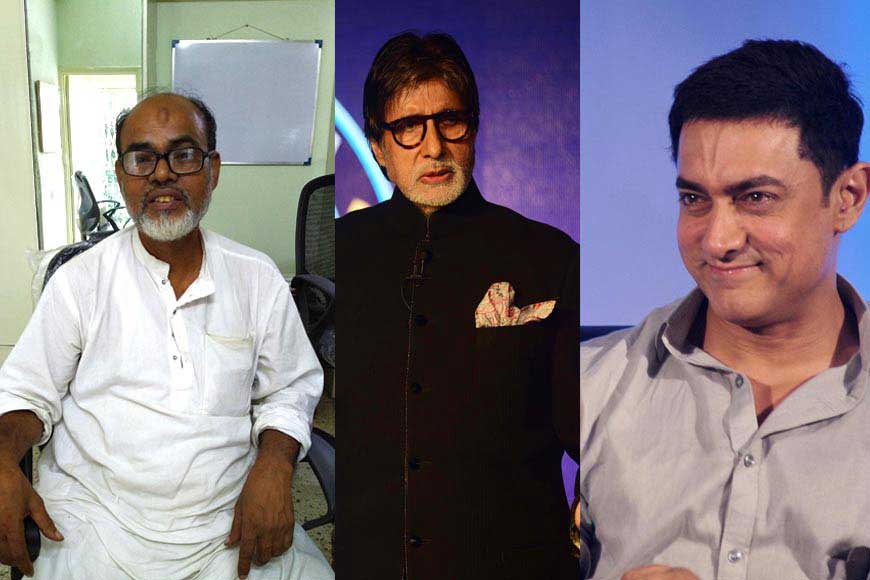 Gazi Jalaluddin looks like any other 60 plus taxi driver. He is also humble, soft spoken, his words carry the rustic charm of a semi-rural dialect. But dig deep into his heart, and his eyes reflect a dream and the courage to fulfil the same. He has made his dreams of educating underprivileged children a reality. Jalaluddin had to leave his studies because of poverty, so he ensured many like him do not meet the same fate. By ferrying passengers in his taxi, he kept collecting funds to ensure that no child from his locality ended up being as unfortunate as him.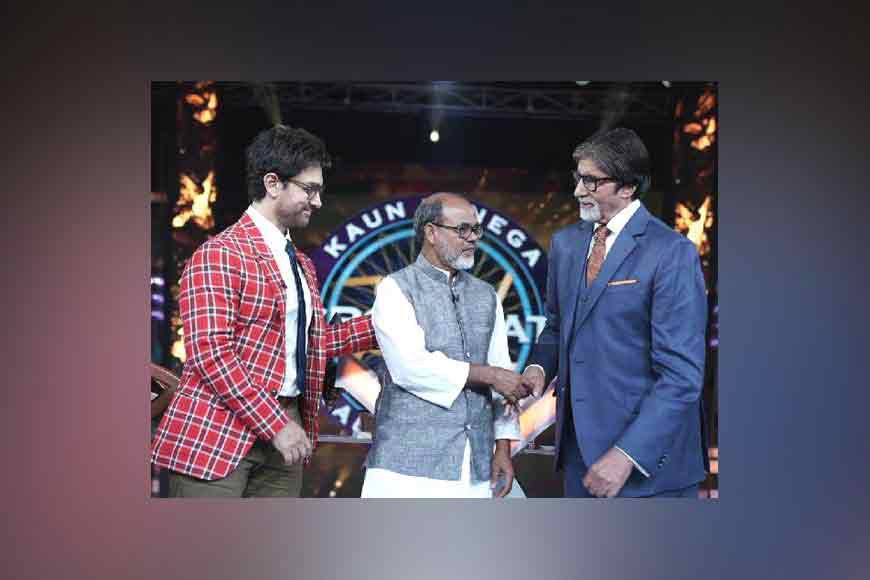 Gazi Jalaluddin in the sets of KBC
As he sat at the GetBengal office speaking in his non-descript kurta-pyjama, he told us tales of how he and his sons at times stand at the Gariahat Crossing sharing the story of his orphanage and school in Sunderbans catering to around 400 children. And how many kind souls keep contributing to his cause, from running the school to helping in boring tube-wells to draw water. Yes, funds are needed, especially for a remote area like Sunderbans where food and drinking water is scarce. Running schools with 400 kids is thus a challenge to even the richest man, let alone a taxi driver who tries to meet both ends and also fund the education and food of 400 children!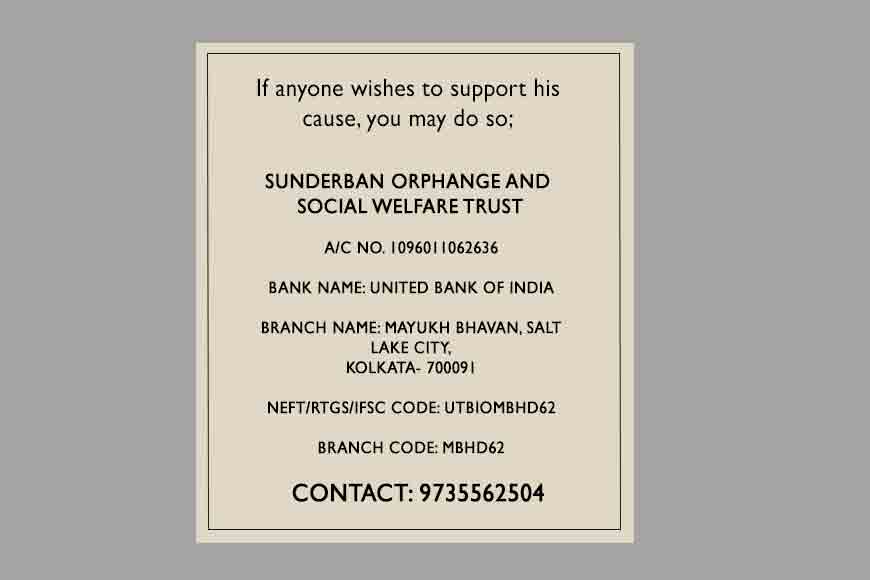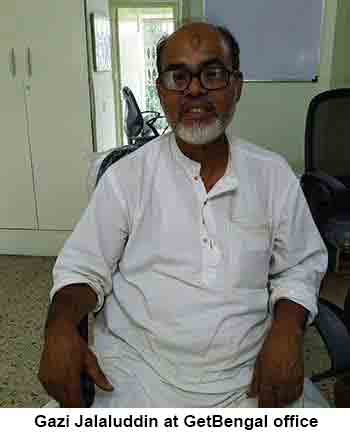 However, Jalaluddin's sleepless nights thinking of how to acquire the next fund might soon end as he won around Rs 25 lakhs at the Kaun Banega Crorepati show recently (that will be aired on Friday 2nd November on Sony Entertainment at 9pm) and that too none other than Bollywood heart-throb Aamir Khan helped him in giving answers. Jalaluddin was in the beginning sceptical of participating in the show, as he knew he will not be able to answer any question asked. However, the organisers knew of his philanthropic work and assured he will be supported in answering the questions by none other than Aamir Khan. In Kolkata, a prelim session was held and next he was taken to Mumbai. On 26th October, the main shoot had taken place at the KBC studio in Mumbai.
Jalaluddin is also helped in looking after the schools by his wife Tasleema Bibi, his elder son, Ismail Gazi and teachers like Bidyut Hazra Chowdhury. When Amitabh Bachchan asked him on KBC what he would do with the money, Jalaluddin gave a candid reply: "I will not just build more schools, but also colleges, and help more orphans by building them a home and providing them with basic needs." After all food and shelter are still the basic dreams for many in India.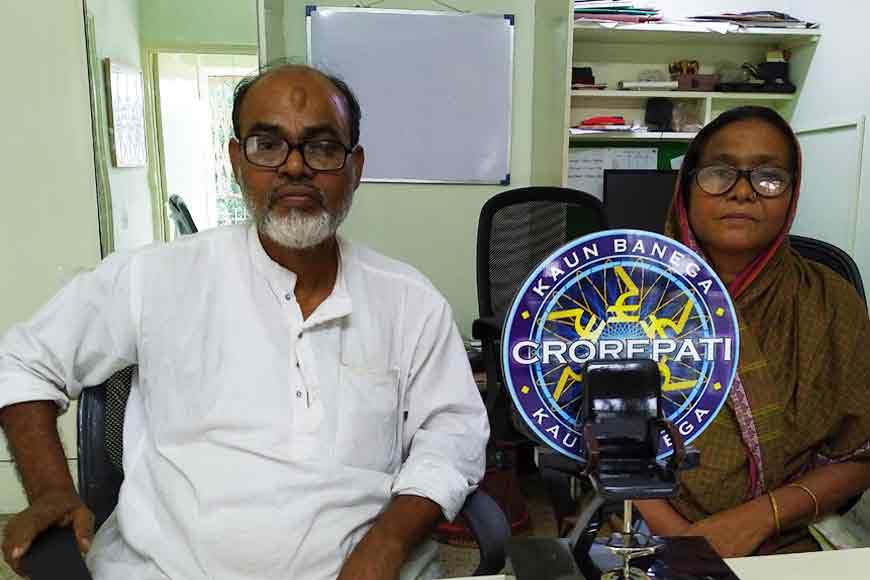 Gazi Jalaluddin with his wife, Tasleema Bibi at GetBengal office