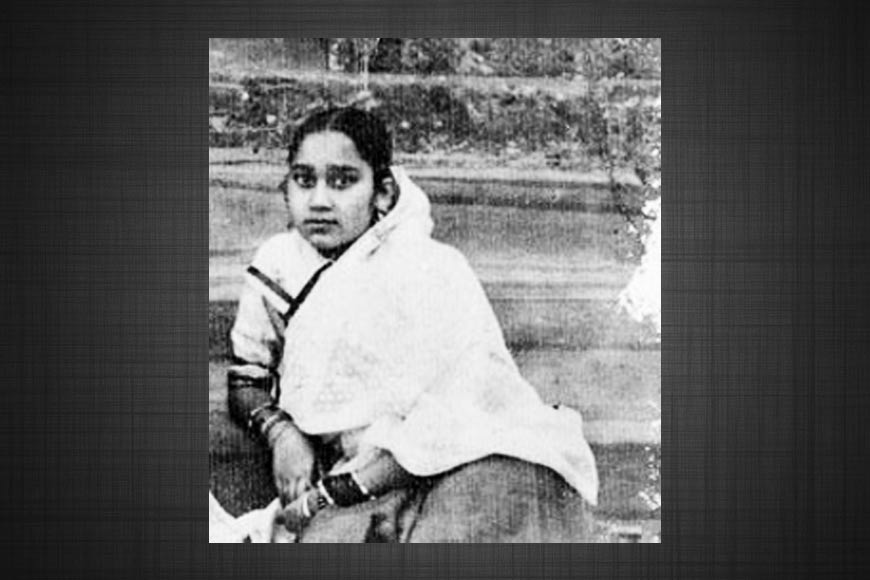 Nawabzadi Meherbanu Khanam
Throughout centuries, women entering the world of mainstream art were largely against social conditions. Yet, the touch of the Bengali woman's dexterous hands is an integral part of Bengal's folk arts. The sort of art that women created was completely different from mainstream art. All this changed gradually in the 19th century when the visual art of Bengal became separated from the previous hereditary family workshops and people from the upper classes began to enter the arena of the arts. Women also rode this wave to enter the world of mainstream art with the children of other noble families. It was not in the hopes of professionalism, wealth and fame because those doors were still closed to women.
On the contrary, women entered the newly opened world of art to express their own hopes and philosophy of life. Nawabzadi Meherbanu Khanam of the Nawab house of Dhaka was the first modern female painter of Dhaka. Although her body of works is very limited but such was the intensity and power of the theme of one of her works that moved poet Kazi Nazrul Islam to compose his famous poem, 'Kheyaparer Tarani'. It is a pity that no other paintings by her are traceable except for the two published in the journal, 'Moslem Bharat.'
Nawab Abdul Gani built a beautiful palatial building on the banks of Buriganga and named it Ahsan Manzil after his son, Ahsanullah. Ahsanullah had four spouses and Kamrunnesa Khanum was one of them. They were married in 1882. The couple had three daughters: Paribanu, Meherbanu and Akhtar Banu. Meherbanu Khanam was most likely born sometime between 1885-90. She grew up in a vibrant cultural environment where she had access to a vast collection of books and journals on myriad subjects. There were literary works collected from different countries, in different languages as well as books on political thoughts and theories, political manifestos essays etc. Nawabzadi Meherbanu Khanam was enriched by the education she received at home and imbibed from her family environment.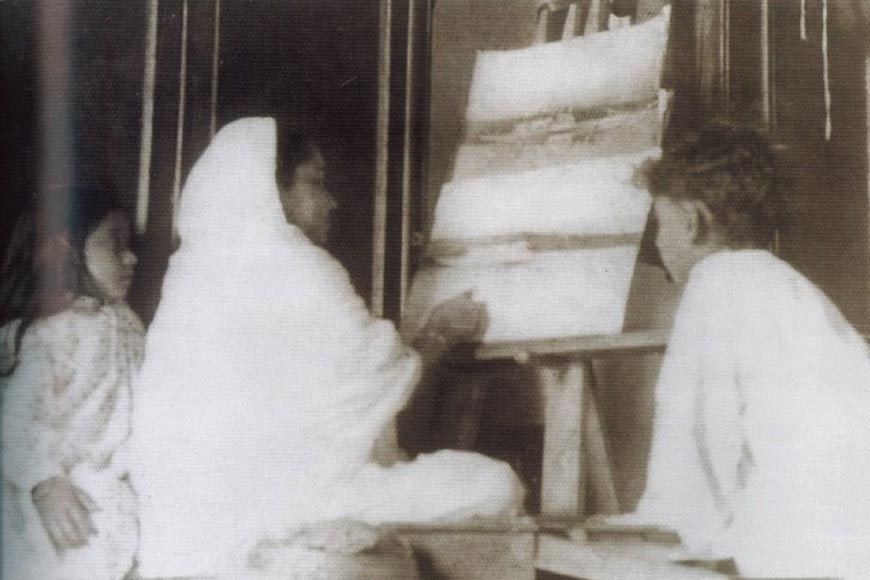 Image Source: nawabbari.com
The Nawabs were one of the oldest and most influential families in Dhaka who provided extensive financial incentives to the education sector. Many members of the aristocratic family were liberal, highly educated and devoted to art, literature and culture. The Nawab Mansion was a melting pot of people from different spheres of art and culture. Distinguished personalities including teachers, politicians, writers, doctors and artists were always welcomed with open arms in the Nawab Mansion.
Nawabzadi Meherbanu Khanam was married off to Khan Bahadur Khwaja Mohammad Azam, a famous social activist, writer, politician, translator and editor of 'Jadu', an Urdu language monthly magazine. Meherbanu's father-in-law, Khwaja Atiqullah Shahzada Shayeda and her husband were both distinguished and famous personalities of their time and played a vital role in the history of Persian literature in Bengal. Married into a liberal, educated and enlightened family, Meherbanu Khanam adapted seamlessly, soaked in the family environment, and delved deeper into the world of literature and culture. Moreover, her husband Khwaja Azam was an artistically inclined liberal person, he was very enthusiastic about her artistic pursuits and encouraged her to learn and hone her skills.
They lived in the Dilkusha area of Dhaka. Their house had a vast collection of paintings by famous painters of the country and abroad. There were scores of books on photography, pictorial reports or articles and magazines. Their house was a meeting place for writers, social workers, academicians and dignitaries in the first three decades of the last century. It was in such an environment that her art flourished. Artists were graciously welcomed to visit their palatial house and this helped Meherbanu Khanum to practice drawing studies within the house amid a congenial, family environment. An article about her written in the Muslim Bharat newspaper said, "Nawabzadi Meherbanu Khanam Saheba, who has a large family of sons and daughters and yet is able to devote herself to the service of art, is no less a matter of praise for a very noble Muslim woman like her. I don't know if there is any better way than the way she has paved her leisure time to devote to art."

There is no information available about the number of paintings she did during her career or at what age she actually started dabbling with paint and brush seriously. However, two of her works were published in the 'Muslim Bharat' newspaper. Another photograph has been found from 1913 or 1914, where she is seen painting on canvas with her son and daughter around.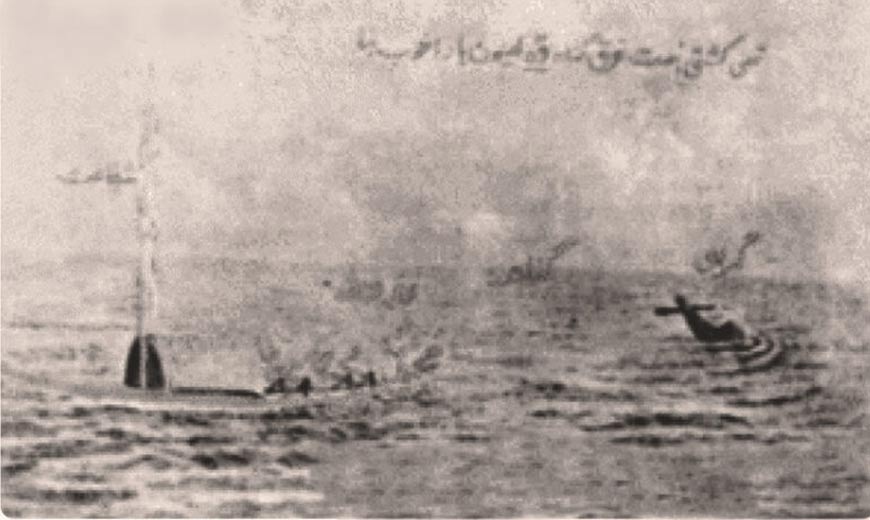 Khanam's paintings, published in The Moslem Bharat, inspired Kazi Nazrul Islam to write , "Kheyaparer Tarani" - Image Source: dhakakendro.com
Nazrul Islam's friend and companion Muzaffar Ahmed went to Dhaka to collect two of Nawabzadi Meherbanu Khanam's paintings, both landscapes, for printing in 'Muslim Bharat'. He collected them and handed them to Kazi Nazrul Islam for writing about the works. One of the two paintings was of a boat crossing a river. Nazrul Islam composed his famous poem 'Kheyaparer Tarani' after seeing this image. The other painting depicts a rural scene. Taltala is a port to the north of Bikrampur. To the east of this port, a village along the riverbank is portrayed. To the south of the village, the Dhaleswari River meanders. The ripples on the river surface created by a gentle breeze blowing are beautifully rendered on the canvas. In the same issue, under the title 'Chitra Porichoy' (Introduction to the paintings), acclaimed author of the time, Syed Emdad Ali discussed her works in detail and wrote a short introduction. Nawabzadi Meherbanu Khanam was probably the first female painter of Muslim Bengal. Along with the publication of her artworks, a critical appreciation of the paintings was also published in a newspaper for the first time.
Meherbanu Khanam was a loving, generous, learned and noble woman. She played a leading role in establishing girls' schools in the Bangla Bazar area. She also funded generously for raising orphaned children. On October 3, 1925, Nawabzadi Meherbanu Khanam breathed her last and was buried in the graveyard adjacent to Dilkusha Mosque in Dhaka.