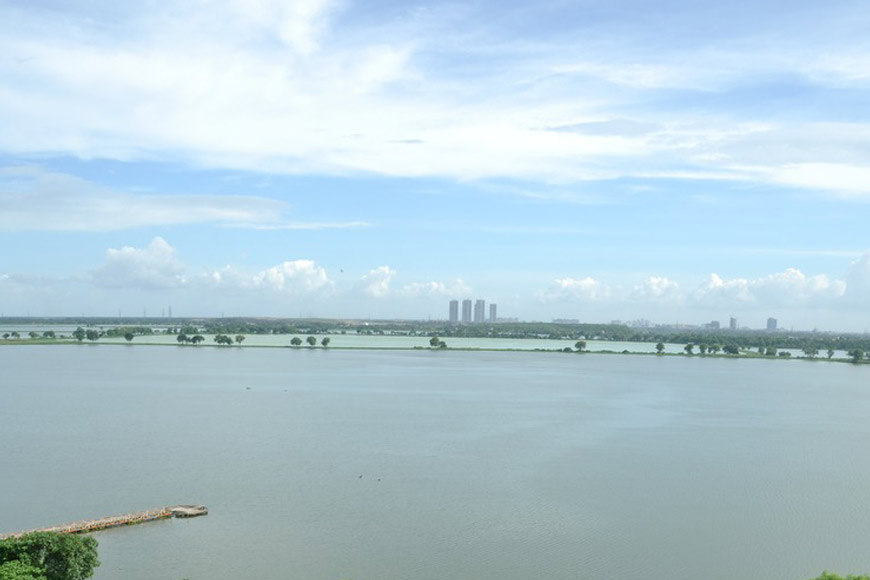 Somendra Mohan Ghosh is a well-known environmentalist and green technologist
Citizens of Kolkata seem to be indifferent to the city's critical health condition as it gasps painfully for fresh air. Kolkata is endowed with diverse and distinctive traditional water bodies. They support large human populations and biodiversity, but are under continuous stress, caused primarily by demographic pressure and unplanned growth. There has been a decline in their water quality and quantity and several of them have vanished, thanks to improper monitoring.
According to a survey report, the city has already lost 44 percent of its water bodies in the last two decades to illegal filling. The Kolkata Municipal Corporation (KMC) has now decided to take up stringent measures against illegal filling up of water bodies in the city. Inspection is mandatory before approval is granted for filling up of any existing pond or other water body from the list of ward-based water bodies. A detailed report will have to be prepared based on a joint inspection by representatives of the environment and heritage department and the evaluation and revenue department. This report will have to be tabled at the meeting of the mayor's council. Without that report, no department will have independent authority to sanction removal/ filling up of water bodies and ponds.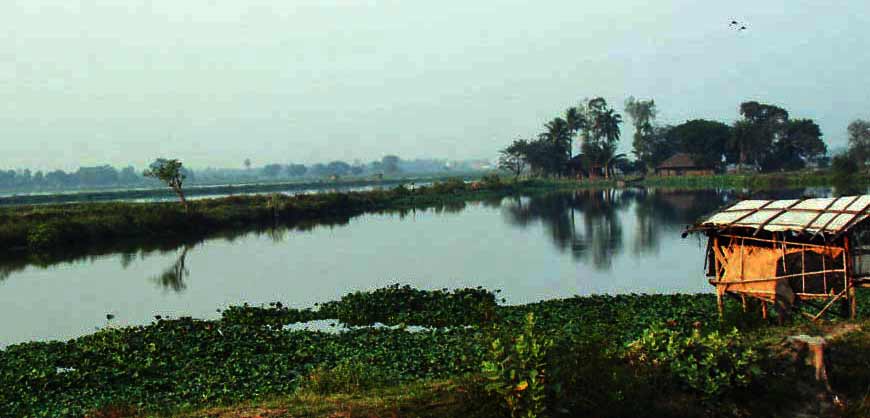 Such action, however, should have been taken long before this. All this time, despite the continuous allegations regarding illegal filling of ponds and water bodies, no one was bothered. Which is why the KMC's determination to save the city's water bodies sounds hollow now. Ponds and water bodies have been disappearing steadily from the heart of the city for years. Besides, there are inconsistencies in the overall list of water bodies.
Way back in 1997, the KMC had prepared a list of ponds which was made public in 2001. According to that list, the number of ponds was roughly around 1,735. A decade later, it increased to 3,874, almost double the previous number. However, all this was only on paper. In 2006, the National Atlas and Thematic Mapping Organisation (NATMO) published a detailed map book containing 284 plates based on satellite imagery of Kolkata where 4,889 water bodies were visible. Now, a decade-and-a-half later, it has dwindled to around 4,400 approximately. In other words, all statistics point to the fact that ponds have been continuously filled in the city.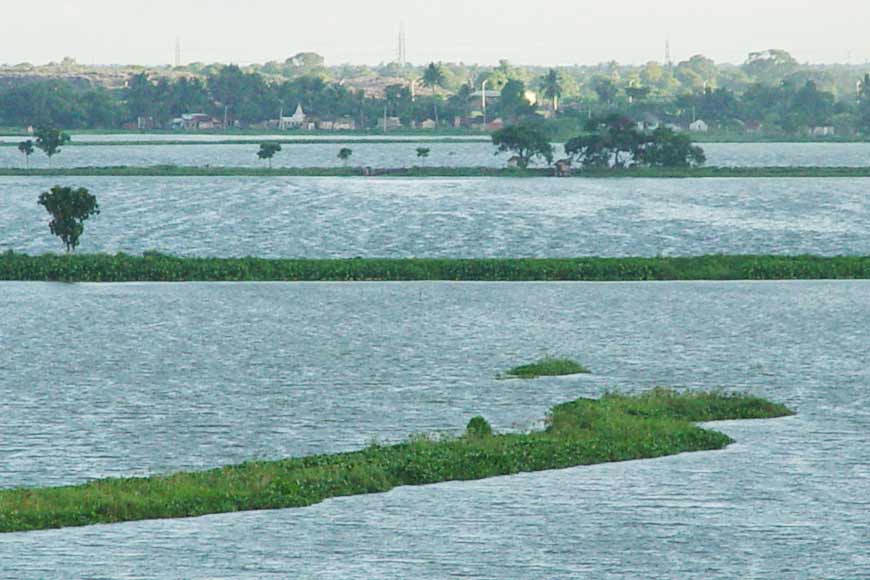 Wetlands must be preserved to save Kolkata. There is a layer of mud under the ground here. Water does not penetrate that level and enter the soil. Therefore, the original and unadulterated way to save the city is to preserve its water bodies to avoid rising temperatures and humidity. Water bodies provide a natural cooling effect in the environment. They are essential for surface rainwater harvesting.
In 2011-12, Chief Minister Mamata Banerjee had launched 'Jol Dharo, Jol Bharo' (preserve water, reserve water) scheme, emphasising on preserving water resources by large scale harvesting of rainwater as well as arresting runoff of surface water to improve the availability of water resources. But people interpreted it as preserving rainwater on rooftops, even though rainwater harvesting is successful only when large number of water bodies absorb the natural water. Groundwater is extracted indiscriminately and this has serious consequences that citizens seem unaware of.
In addition to water shortage, water bodies recharge groundwater. Groundwater depletion results in increasing contamination due to deepening of the water table and is a serious health hazard. Groundwater (availability) is rapidly shrinking in the city. It might lead to land subsidence as there is a layer of around 40 metres of clay underground and then sand that might give way. Thus, decreasing groundwater levels can result in the sinking of the earth's surface, leading to tilting or collapse of buildings.
Water bodies also act as carbon sinks. A carbon sink is any reservoir, natural or otherwise, that accumulates and stores some carbon-containing chemical compound for an indefinite period and thereby lowers the concentration of carbon dioxide in the atmosphere. Thus, with the decreasing number of water bodies, pollution is also on the rise in the city.

Again, while the freshwater ecosystem in Kolkata is known to harbour rich biodiversity, its health is being increasingly challenged in recent years. And the East Kolkata Wetlands, often referred to as the 'Kidneys of East Kolkata', one of the important Ramsar sites in India, and among the largest wastewater fed aquaculture systems in the world, is no exception. Along with illegal land acquisition and wetland conversion, loads of untreated organic and inorganic waste from industries, agriculture and sewage from the city are being dumped into the shrinking wetlands at a rapid pace. This has led to a gradual deterioration of the wetlands, threatening the aquatic life that is crucial for the survival and sustenance of the wetlands and its unique water filtering system.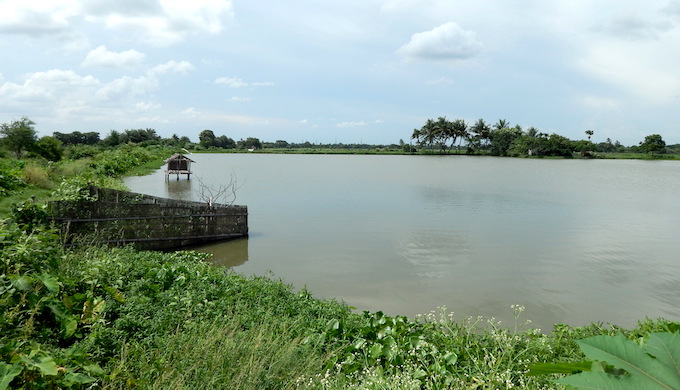 These water bodies are also essential for emergency situations. Nowadays, multi-storied residential blocks are built in narrow lanes and by-lanes, with scant regard to navigability during emergency situations. When fire engulfs a particular locality, fire brigade personnel have to wage a battle against the blazing inferno and also face the wrath of locals. But the crux of the problem lies in lack of a water source required to douse the flames.
According to Kolkata maps of 1893, 45 to 52 percent of the present-day metropolitan area was covered in large water bodies, marshland, creeks and canals. Today, we only find a few remnants of the wetlands in Kolkata. The heritage water bodies, too, are in poor shape and under threat. Hence, we all have to be more involved and proactive so that land sharks do not illegally change the very character of land from water body to vastu land (for constructing concrete houses, shops, malls etc). I am glad KMC has taken steps to stop illegal filling of water bodies. The High Court and the Green Tribunal have already instructed the state government to undertake a detailed satellite mapping of the city's existing water bodies. We also need to emphasise on creating new alternate water bodies in each of the city's 141 wards to avert a large-scale disaster in the future.
The onus is now on us all, the citizens of Kolkata, to save our beloved city from extinction.